Rice farmers benefit from reduced water use
By Hou Liqiang in Jiamusi, Heilongjiang | chinadaily.com.cn | Updated: 2020-11-04 17:29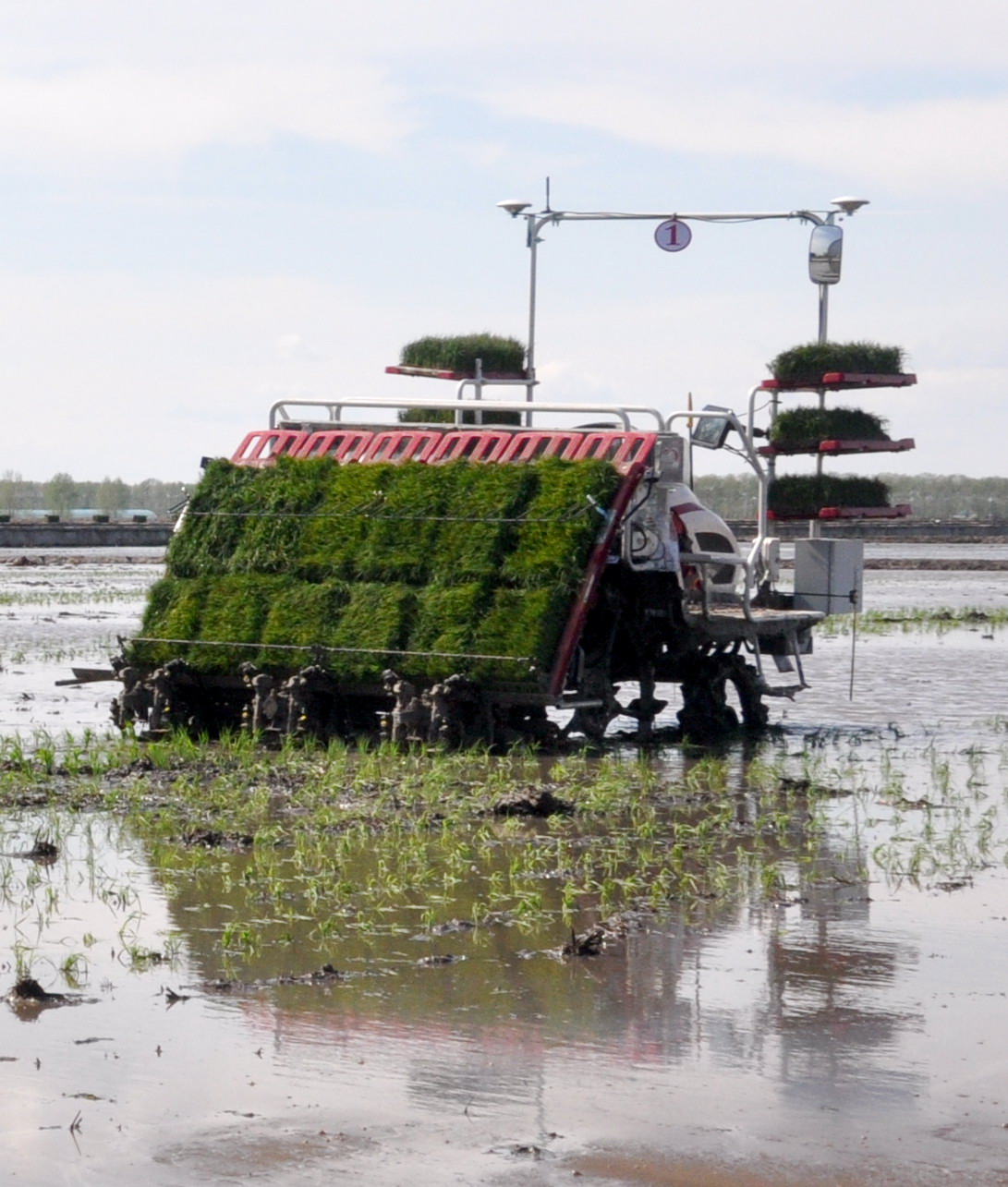 Heilongjiang province, a major rice producer, has adopted irrigation methods in more than half of its rice planting areas in a bid to curb over use of water.
The new irrigation approach is being used in 2 million hectares of the province's 3.8 million hectares of rice fields, said the Heilongjiang Department of Water Resources.
Under the new approach, instead of the traditional method of keeping rice fields flooded with water, farmers irrigate their crops only several times a year based on the moisture content of the soil.
In addition to saving water resources, the irrigation method also saves the farmers money.
Liu Chun, director general of the Northeast China Rice Planting Cooperative in Fujin, Jiamusi, said reducing the amount of water in a rice field also strengthened the plants. The roots grow deeper in search of water, which results in a well-developed root system that usually guarantees better harvests, Liu said.
He said the new approach could help increase rice output by 5 to 10 percent while reducing water costs. On average, it could increase a farmer's annual financial yield from 1 hectare of rice by 1,500 yuan ($225).
The Heilongjiang Water Resources Department said the new approach helps reduce the annual amount of underground water needed for 1 hectare of rice from 6,300 to 4,500 cubic meters.
In areas where surface water is used for irrigation, only 9,000 cubic meters of water are needed for 1 hectare, compared with the previous 12,000 cubic meters.
Wang Zhenhong, director of the Xinfeng Agricultural Products Cooperative in Huachuan county, Jiamusi, said the strengthened root system also helped rice plants survive three typhoons that hit the province in late August and early September.
"Rice plants irrigated with the new approach all managed to stand the test of the typhoons. In paddies where the traditional approach is used, however, many of the rice plants fell over because of the strong wind," he said.