Skipping ropes for marks defeats the whole purpose
By WANG YIQING | China Daily | Updated: 2020-11-10 07:21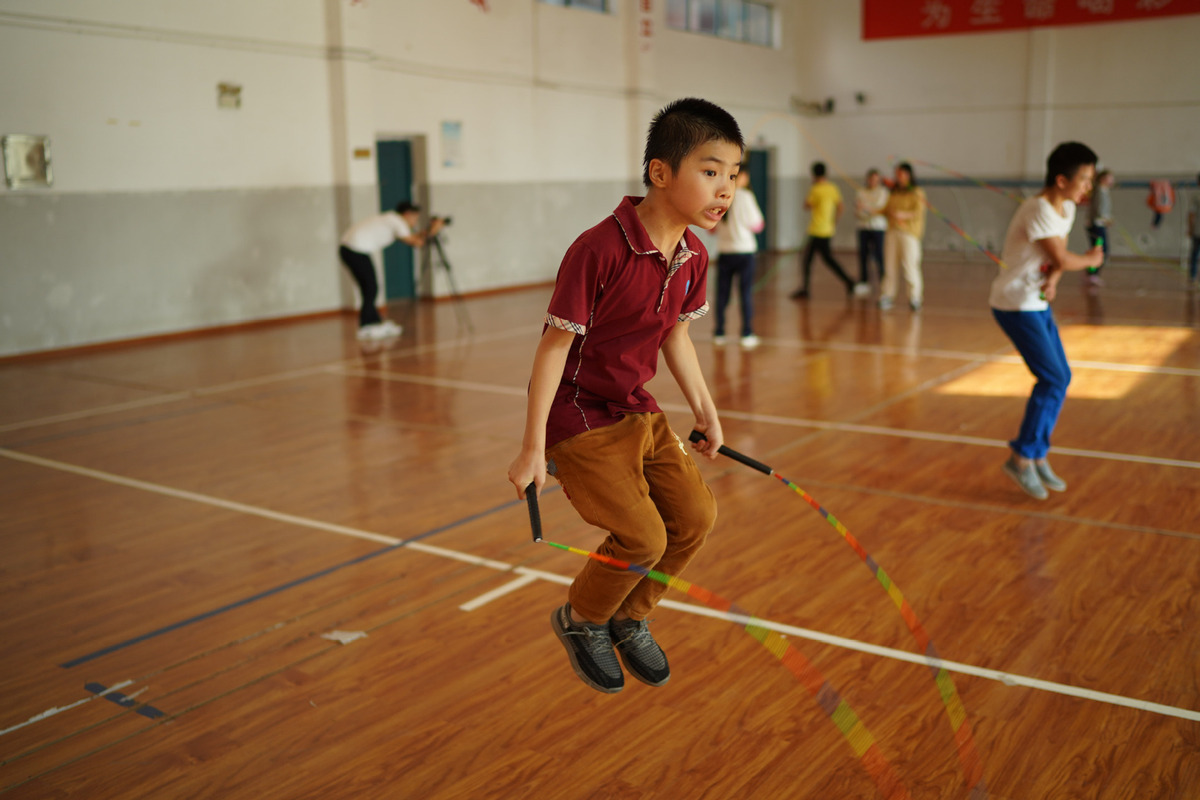 Skipping ropes is a simple easy-to-learn sport that has suddenly gained currency, becoming a popular extracurricular activity. Many parents send their children to learn how to skip ropes, creating a hot market for it. A single class costs several hundred yuan (100 yuan= $15) and one-to-one training 2,000 yuan in Beijing.
While skipping is good for health, parents are making a beeline for it more to ensure that their wards clear physical eligibility tests rather than for purely health reasons.
In 2014, the Ministry of Education added rope skipping to PE exam in all six years of primary school, making it easier for students to score 20 extra points in the test. According to the national standard, students scoring "Good" or above marks in the PE test are eligible for prizes and awards; the score also impacts admission to middle schools. Provinces such as Yunnan have even increased the PE score for senior high school entrance examination, driving more parents and students to take up rope-skipping classes.
While the education authorities want to encourage physical exercise and help students to be physically fit, simply increasing PE test scores in middle school entrance examinations will further push students toward an exam-oriented goal. Even the parents paying huge sums for their children's rope-skipping classes are not aiming at improving their children's health but just ensuring that they score well in the middle school entrance examinations.
This kind of training not only imposes extra academic pressure on the students, who have to work harder to score higher than their peers in rope skipping, but also increases the economic burden on their parents.
The educators should do more to avoid PE from becoming a part of the exam-oriented education trap and being reduced to just an exercise that leaves students exhausted instead of improving their health.