Education forum calls for integration to tide over epidemic challenges
By Song Jingyi | chinadaily.com.cn | Updated: 2020-11-16 15:16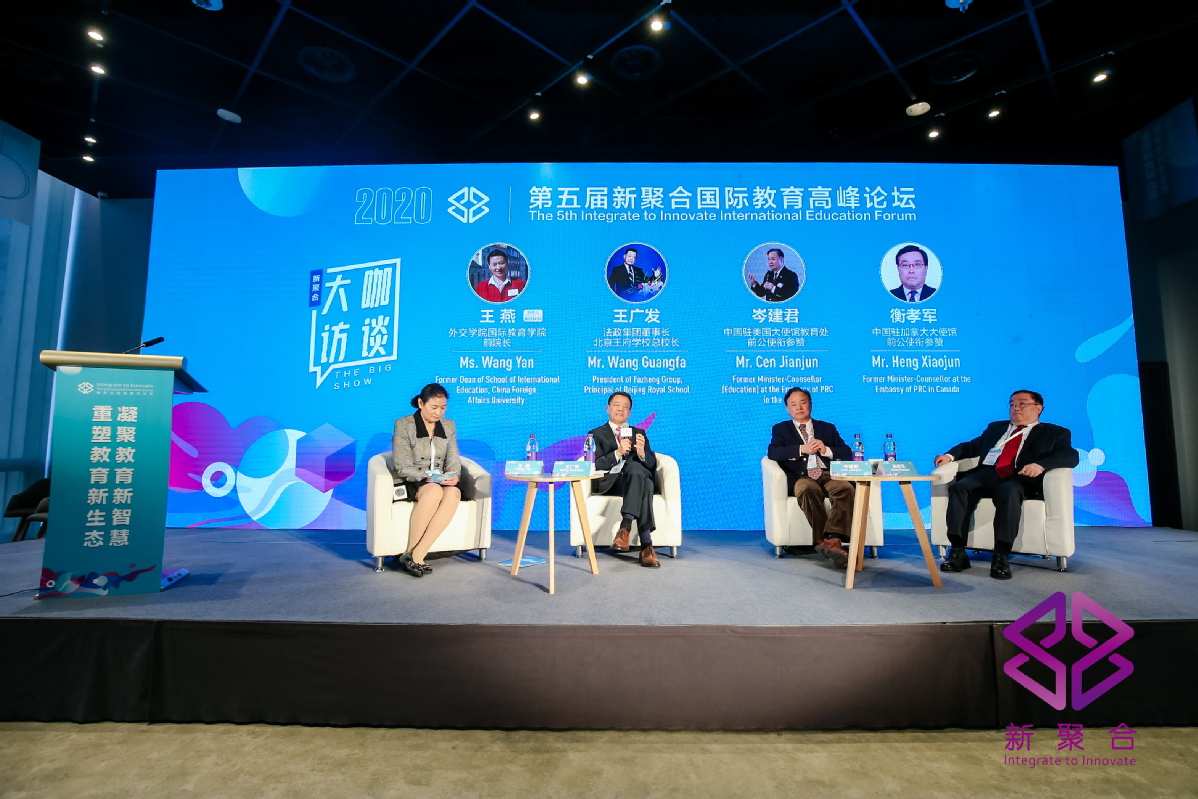 COVID-19 has enormous economic consequences and impacts on global education, causing a tremendous level of stress for students, parents and educators at home and abroad.
In response to various concerns, and to mitigate the negative effect brought about by the current pandemic to the international education industry, more than 50 senior education experts, scholars, front-line educators and enterprise representatives met at the Fifth "Integrate to Innovate International Education Forum" held in Beijing on Nov 13. They shared constructive opinions on the future of the industry and gave practical suggestions for anxious parents and students.
Experts at the forum said they believe the epidemic hasn't undermined the importance of studying abroad, and the trend of the industry will not change. They called for countries to cooperate to meet challenges.
Wang Guangfa, principal of Beijing Royal School, pointed out the epidemic had worsened the current international order of political, economic, bilateral, and multilateral relations. However, there would be more education and cultural exchanges. And the pandemic actually offered priority being given to education development a truer strategy.
"We can learn a lot of new things from the epidemic to enrich the traditional model of education; that is, by studying these new developments, we can think about how to fully use them to enhance and improve the education and learning experience," Wang said.
Noting that many parents have expressed anxiety about sending their children to study abroad or sending them to domestic international schools since the COVID-19 crisis, Wang said he hoped the forum could provide some practical solutions.
He offered an analysis on the relationship of international education with China-US relations and with talent cultivation, respectively, and said he believes that the basics of Chinese-American exchanges had not changed.
Facing the epidemic, online teaching activities have been carried out across China, and the number of participants are unprecedented, said Cen Jianjun, former minister counselor in the education section of the Chinese embassy in the US, and director of the Institute of South-South International Education Think Tank.
"Advances in technology add value to the overall student experience. Online and face-to-face interaction are not "either-or-" alternatives, or that online channels are simply a weaker substitute for face-to-face interaction, Cen added.
Cen also emphasized that over more than 40 years of China's reform and opening up, returned overseas students had made significant contributions for their motherland's development.
"If education is properly opened up, the employment problem of 800 thousand overseas students can be solved. These students, together with those who will follow, will become valuable resources for China," Cen predicted.
At the end of the forum, Miao Lv, co-founder and secretary-general of the Center for China and Globalization, a Beijing-based think tank, issued the Blue Book of 2020 China International School, which covers the analysis of the current situation of International School policies, teaching resources and student base, as well as suggestions for the future development of international schools. It provides an important reference for the construction of a new model of international talent training and for international schools to meet the challenges of education reform.