Beijing, Riyadh can work on green energy within Belt and Road framework, says expert
chinadaily.com.cn | Updated: 2020-11-20 16:54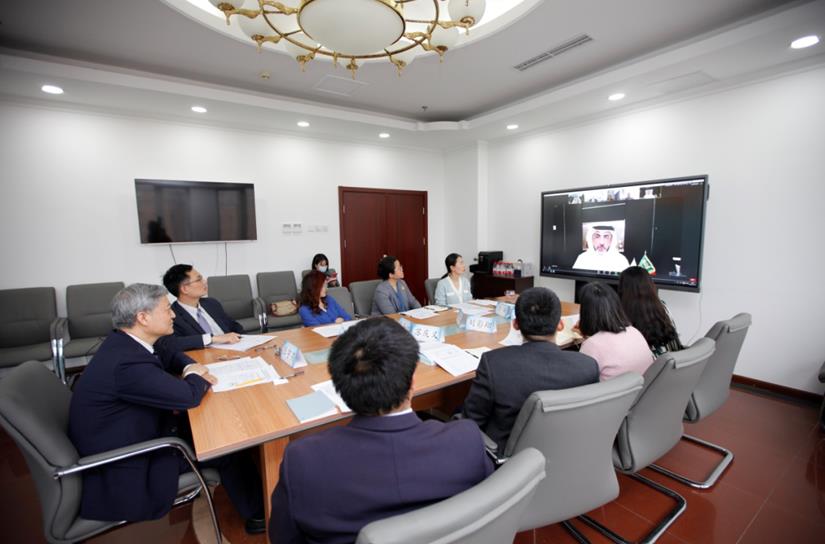 The post-pandemic recovery will be green recovery predict all countries hit by the novel coronavirus. In such context, the leaders' summit of major 20 economies chaired by Saudi Arabia later this month will give top priority to issues such as green finance, climate change, circular economy, global governance reform.
The pandemic offers an opportunity to change the development track from energy intensive to low carbon, said Tian Huifang, a researcher with the Institute of World Economy and Politics. She added that China and Saudi Arabia, the G20 host country of 2020, share similar concerns on optimizing energy structure and industry structure, since fossil energy is expected to drop inevitably in the world energy mix.
She made the remarks at the virtual meeting T20 and Think Tank Cooperation: Beijing and Riyadh, held by the IWEP and The King Abdullah Petroleum Studies and Research Center, both T20's leading think tanks.
China has vowed to reach the carbon peak in 2030 and realize neutral carbon before 2060, while Saudi Arabia has put forward the Vision 2030 aimed at realizing economic diversification and digital economy.
From this respect, there is much new scope for cooperation between China and Saudi Arabia. Zhang Yuyan, the leading expert with the National Institute for Global Strategy and the director of the IWEP of the Chinese Academy of Social Sciences, said the outdated energy infrastructure remains a bottleneck for the development of the countries along the Belt and Road Initiative, so both countries could strengthen cooperation in this regard within the BRI framework and jointly promote the green development.