Green path to achieve peak emission level
By Zhang Jianyu | China Daily | Updated: 2020-11-23 07:21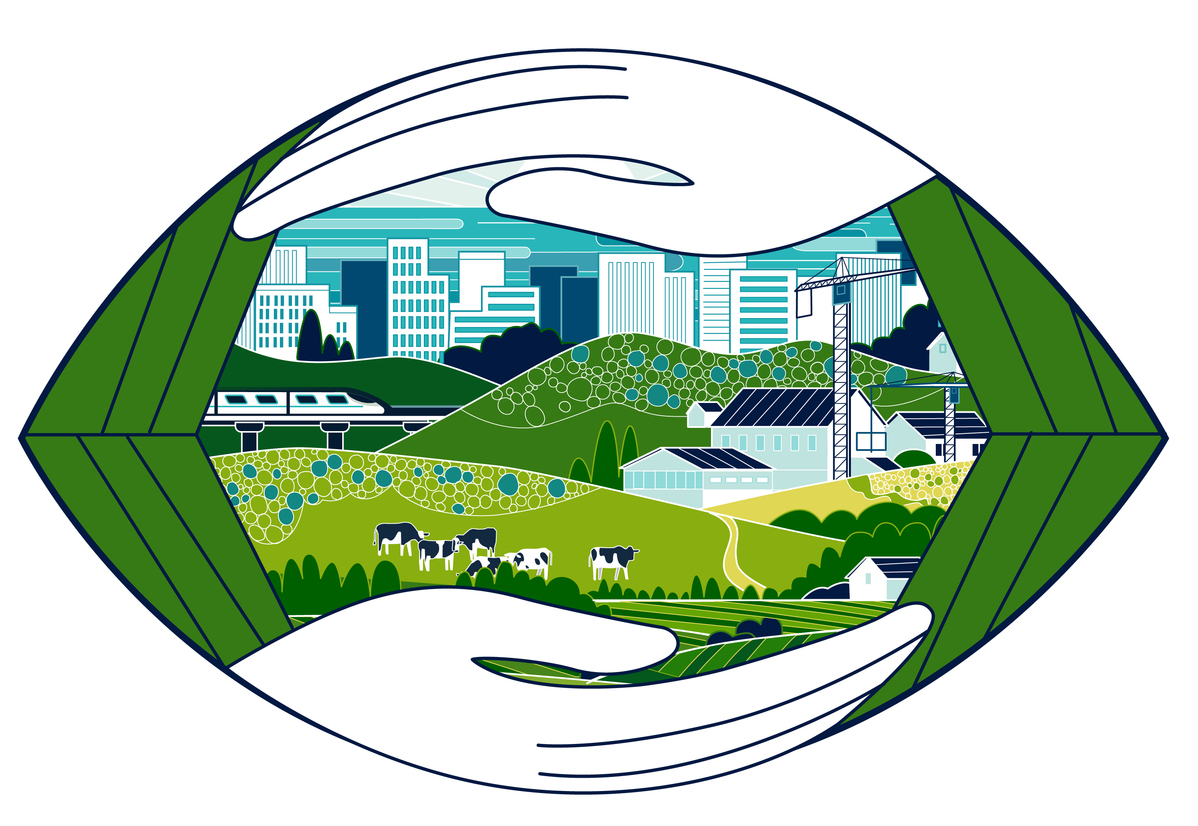 Addressing the 75th session of the United Nations General Assembly in September, President Xi Jinping vowed that China's carbon emission will peak before 2030 and it will achieve carbon neutrality by 2060.
And the Communist Party of China Central Committee's proposals for formulating the 14th Five-Year Plan (2021-25), which was released on Nov 3, focuses on low-carbon, green development through to 2035 to build a modern socialist country.
This means China has only two "five-year plans" to achieve peak emission. The 14th Five-Year Plan comprises the first five years, when China begins a new journey to build a modern socialist country, and takes the first step toward achieving peak emission before 2030, and lay the foundation for realizing carbon neutrality by 2060.
According to the CPC Central Committee's proposals, during the 14th Five-Year Plan period, China will promote clean, low-carbon and efficient use of energy, while reducing the intensity of carbon emissions, helping provinces and cities to take the lead in achieving peak emission, and formulating action plans to achieve the 2030 goal.
Keeping in mind the long-term goal of achieving carbon neutrality by 2060, the authorities should try to peak emission before 2030 by focusing on three aspects.
First, China should reduce emission at high speed to achieve peak emission by 2030. In fact, by changing "around 2030" to "by 2030" in the context of China achieving peak emission, Xi indicated that China is already moving toward high-speed emission reduction.
By reducing emission at high speed, China can reach peak emission level much earlier than 2030 and, by doing so, it will create more buffer time to realize carbon neutrality, making it easier for policy formulation, energy structure reform, and production and lifestyle changes to achieve the 2060 goal.
Second, high-intensity emission reduction will set a lower peak level for China. A lower peak level will not only reduce carbon emission in the peak year, but also have a profound impact on emission levels after the peak year: a lower volume of emission will need to be reduced over a longer period, and higher requirements for emission reduction will be set after the peak year.
And third, China should focus on high-quality economic development, which requires a low-carbon energy structure.
Achieving peak emission through high-quality development means moving toward a low-carbon and clean direction, with the energy structure undergoing fundamental changes through optimization of the energy consumption structure by strictly controlling the total coal consumption, not installing any more coal-fired power plants, and ensuring renewable and clean energy account for a high percentage of the overall energy mix.
This will also help improve the quality of energy supply, and reduce or even eliminate investment in high-carbon energy.
By achieving carbon neutrality by 2060, China will help the world keep the global temperature rise to well below 2 degree Celsius, possibly below 1.5 C as determined by the Paris Agreement. No wonder the international community has lauded China's carbon neutrality goal.
The path to overall energy transition will determine how difficult it will be for China to realize carbon neutrality by 2060.
Green is the guiding principle to follow to facilitate high-quality economic and social development during the 14th Five-Year Plan period. By adhering to green development, China can give full play to the principles of the 14th Five-Year Plan and propel the country's energy transformation and economic upgrading.
The details of the 14th Five-Year Plan are still being worked out, and its specific indicators and evaluation standards have not yet been finalized.
When setting the goals of the 14th Five-Year Plan, the optimal energy transition path can be determined by benchmarking "high-speed, high-intensity, and high-quality" peaking and combining it with the requirements to build China into a great modern socialist country that is prosperous, strong, democratic, culturally advanced, harmonious and beautiful by 2050-and to realize carbon neutrality by 2060.
The author is chief representative of the Environmental Defense Fund, Beijing Representative Office.
The views don't necessarily reflect those of China Daily.
If you have a specific expertise and would like to contribute to China Daily, please contact us at opinion@chinadaily.com.cn, and comment@chinadaily.com.cn.