Ancient caves give young viewers a sense of history
By Wang Kaihao | China Daily | Updated: 2020-11-25 08:56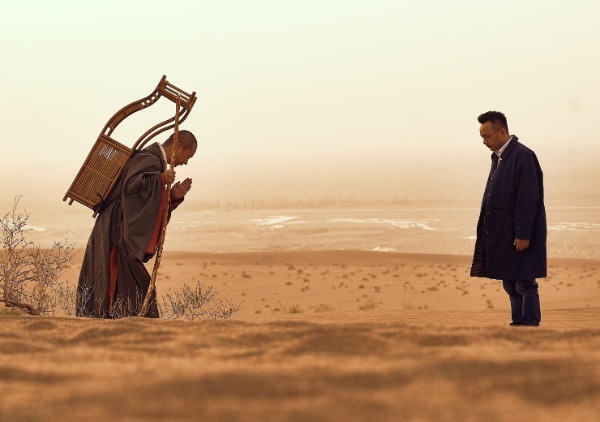 The Mogao Caves in Dunhuang city, Gansu province, are remote and have a mystique about them. The site of hundreds of Buddhist grottoes in the Gobi Desert is most famous for its exquisite frescoes. Dunhuang, as its exotic name suggests, represents a mesmerizing dream of the romance of the ancient Silk Road.
Which makes it a strange circumstance that the Forbidden City and Summer Palace in Beijing, along with a string of key museums across China, have been featured in popular TV reality or variety shows in recent years, but not the Mogao Caves.
The UNESCO World Heritage site, with a millennium's worth of history from the fourth century to the 14th, would, at first glance, seem a perfect spot for reality TV.Audiences have been anticipating such a scenario.
After all, Dunhuang as a city, with fewer than 200,000 regular residents, attracted more than 13 million tourists in 2019. It is clearly a popular destination. So it is perhaps no surprise that a show is finally airing. The long anticipated 10-episode reality show, Glory Is Back, featuring Dunhuang, premiered on streaming media platform iQiyi on Nov 18.
In each of the hour-long episodes, Wang Han, a well-known TV host, leads a group of celebrity "explorers"-many of whom are entertainment idols in their 20s-to get a close-up view of the place and a feel for the rich culture that radiates from the frescoes and statues.
"Dunhuang is a magical place," Li Wuwang, director of the show, said earlier this month at a promotional event for the program. "Once you visit, you'll be hooked and will always want to go back there."
Last year, the director spent two weeks in Dunhuang on vacation. This holiday convinced him of the suitability of the location for a TV show.
Spending 10 months in preparation, Li says that his team read up on and studied the site in order to have the necessary background information to talk with experts of the Dunhuang Academy, the administration and research institute of Mogao Caves. The institution had previously exhibited an academic disdain for entertainment TV.
"The aging frescoes will diminish one day," Li adds. "We made this show to better arouse people's consciousness to the need for their protection."