An integrated approach
By Fang Aiqing and Huang Zhiling | China Daily | Updated: 2020-11-26 08:28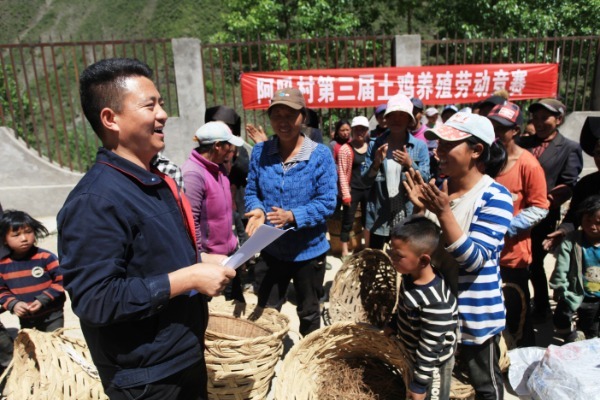 Deep in the mountains of Sichuan province, village cadre Wang Xiaobing has found a home in the hearts of the people he is helping with poverty alleviation, Fang Aiqing and Huang Zhiling report.
Village cadre on secondment, Wang Xiaobing, 46, has joined the efforts to help rural Ahou village of Southwest China's Sichuan province overcome absolute poverty and is building a solid economic foundation for villagers to pursue further development.
Despite the harsh natural environment, average annual income of the villagers has grown from 1,500 yuan ($228) in 2015 to 8,979 yuan in 2019. Wang says it's likely to exceed 10,000 yuan this year.
The province announced on Nov 17 that the last seven underdeveloped counties, including Xide where the village is located, have been lifted out of poverty, while the remainder of the country's 832 poverty-stricken counties - as recognized by the State Council in 2014 - declared that, as of Monday, they, too, have shaken off their respective states of penury.
Wang could have returned to his original post two years ago at the end of his first tenure in Ahou, but he chose to stay.
"As the villagers moved forward to build a more plentiful life, I felt compelled to accompany them over the finish line, as they complete the last stage of their journey toward prosperity," he says.
When Wang, sent by the county branch of the State Grid, came to the village in Liangshan Yi autonomous prefecture at the end of 2016, all he could see was muddy paths, shabby houses and barren land.
A zigzag cement road connecting the village to Guangming town of Xide county was finished just a year earlier. When two cars passed each other, the passengers could easily reach out and touch the foliage that grew on either side of the road.