Cultural relics tell story of civilization
By Ma Zhenhuan in Hengdian, Zhejiang province | China Daily | Updated: 2020-11-26 09:06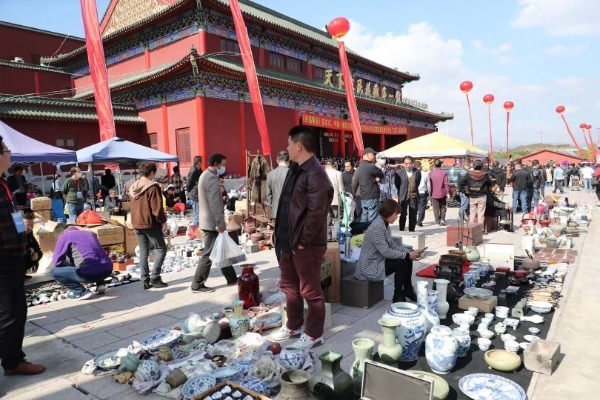 For Xu Wenrong, 85, founder of Hengdian World Studios, the nation's rich cultural relics are not only the "living fossils" of Chinese civilization, but also the symbols of exchange between civilizations.
The China Hengdian Cultural Relics Market, which opened at Hengdian World Studios, China's largest film and television production site dubbed as "China's Hollywood", in Dongyang, Zhejiang province, on Nov 13, showcases cultural relics and artworks that tell the story of Chinese civilization. This is a new adventure for Xu after he launched the massive Hengdian World Studios in 1996.
The market mainly engages in display, trading, auctioning, appraisal, evaluation and customization of cultural relics, artworks and tourism commodities. In addition, it offers high-level forums, cultural creativity, sightseeing tourism and participatory experiences.
The first phase of the market has more than 300 booths, each with a floor space of 48 square meters and featuring jadeware, porcelain, calligraphy and paintings.
"Collecting folk artifacts here is conducive to inheriting Chinese culture and enriches the spiritual life of people in Hengdian," said Xu, adding that, by unleashing the huge market potential of the cultural and museology collection industry, it will enable cultural relics and artworks to enter the homes of ordinary people.
A primary school dropout who later became a legendary entrepreneur, Xu founded the Hengdian Group and launched the Hengdian World Studios in Dongyang, Zhejiang in the 1990s.
The company formed a relationship with the film and TV industry by chance when director Xie Jin called for the building of sets for the film The Opium War in 1996.With Xu's approval and support, Hengdian Group created a 19th-century Guangzhou street in just over four months, which later developed into the world's largest film studio.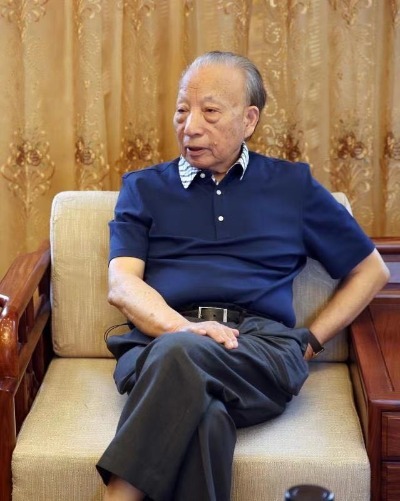 Film shoots were suspended for several months in Hengdian due to the COVID-19 outbreak. With the epidemic waning, however, film and teleplay crews have been rushing back to resume production.
According to statistics from Hengdian World Studios, October saw 47 film and teleplay crews filming and 65 making preparations, a year-on-year increase of 67 percent and 41 percent, respectively.
Zhu Guoqiang, an official with the administration committee of Hengdian World Studios, said there are currently about 6,000 extras registered with the actors' guild at the studios, an increase of 10 percent over previous years.
The actors' guild will provide around 444,000 extras for film shoots in 2020, compared with 419,000 last year, Zhu says.
"This year has also seen significant growth of modern TV series and cinema film shoots, leading to a recovery of the industry," says Zhao Yongqing, general manager of Zhejiang Dongyang Hengdian Movie Center Management Service Co.
"Now, all of the 20 high-standard studios for modern TV series are booked out and the demand for the reservation of normal studios is also high," Zhao adds.
Besides the boom in film and teleplay production, the recent strong performance of cinemas has also sent a positive signal to the reviving industry.
During the National Day holiday in early October, China's cinema box office recovered to more than 80 percent of its performance during the same period last year, with nearly 93 million moviegoers.
Cai Jingwen and Xinhua contributed to this story.