MNCs vow to expand, invest further in nation
By Zhong Nan and Wang Zhuoqiong | China Daily | Updated: 2020-11-26 09:15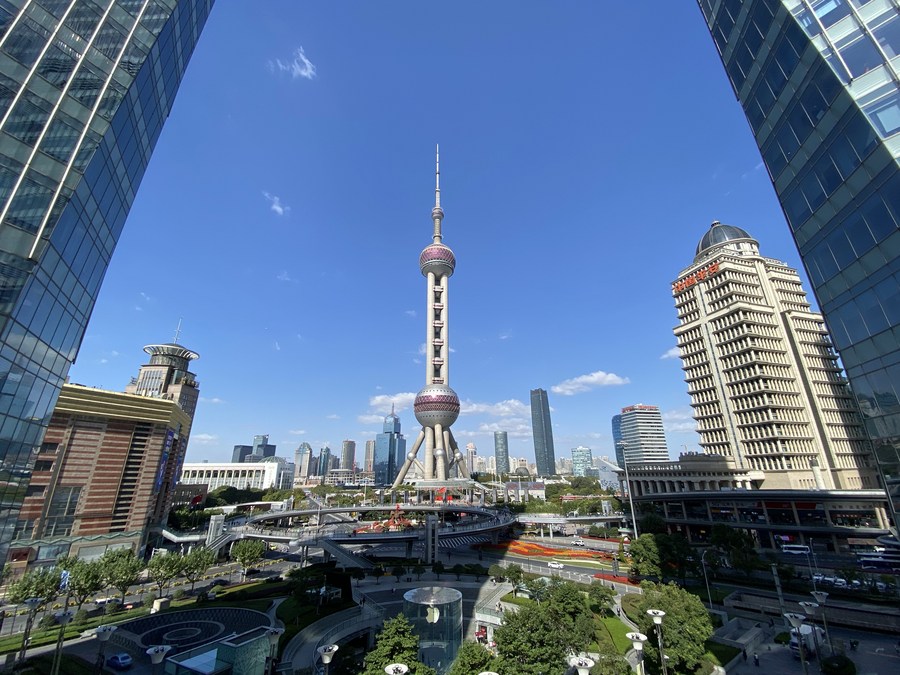 Multinational companies from the United States are committed to expanding their operations in China as they view the country as an important engine of global growth, notwithstanding the rising protectionism and the lingering effects of the COVID-19 epidemic, said business leaders.
The two largest economies in the world have benefited enormously from bilateral trade and investment. However, it is necessary for them to further boost jobs and profits for both sides, they said.
"China has recovered from the pandemic in an exceptional manner. We have seen the quick recovery of the Chinese economy and the construction industry that Caterpillar serves. In our segment, the Asia-Pacific region has remained largely positive in the third quarter, driven by the continued strong demand in China," said Chen Qihua, vice-president of China operations at Caterpillar.
As China designs its development blueprint for the next five years and beyond, and drives its "dual circulation" growth pattern, Caterpillar looks forward to cashing in on the new opportunities arising from China's sustainable growth journey, he said. "Caterpillar will bring more products, supply chain solutions and services to Chinese clients as they participate in various construction, transportation, energy and mining projects."
Robert Aspell, president of the Asia-Pacific region at Cargill Inc, a Minnesota-based agricultural conglomerate, said that immense growth potential exists in China for various agricultural products. With its huge population, demand is rising and constantly evolving, he said.
Cargill signed agreements for trading goods worth $2.7 billion, including beef and grain during the third China International Import Expo held in Shanghai early this month.
"In terms of food consumption, Chinese consumers are fairly demanding and also willing to try new products and new flavors," said Aspell. "That is why innovation is critical in this market."
Thank to China's complete supply and industrial chains, as well as its early recovery from the pandemic, US companies in China have no intention of pulling out. About 82 percent of the businesses said they have no plans to move their manufacturing facilities offshore over the next three years, said a survey which covered 124 companies from the US. The survey, conducted from Nov 11 to Nov 15, was released by the American Chamber of Commerce in Shanghai last week.
Starbucks, a US coffee chain, started to build its coffee innovation park in Kunshan, Jiangsu province, last week. It is the company's largest manufacturing investment outside of the US and its first in Asia. Belinda Wong, chairman and CEO of Starbucks China, said the facility will further improve the firm's industry chain in China and promote the innovation-powered industrial transformation and upgrade.
Despite being affected by the pandemic, Starbucks has not slowed its investment and development in China. The company to date has more than 4,700 stores in nearly 190 cities on the Chinese mainland. In its fiscal fourth quarter of 2020, Starbucks set a record in China with 259 quarterly store openings.
Will Song, global senior vice-president and China chairman of Johnson & Johnson, a New Jersey-headquartered healthcare giant, said the company's business has seen a strong rebound in China due to the government's strong support and work resumption efforts.
The company's businesses, including medical devices, pharmaceuticals, consumer health and vision products, saw strong growth since the second quarter of this year. Its medical device sales saw double-digit growth in the second and third quarters, further boosting China's share in the group's global business portfolio.
"China has continued to deepen reform and development, creating a fairer and better business environment for global companies operating in China, prompting us to bring more innovative solutions to the country in a faster manner," he said.