The bridge across cultures
By Xing Yi | China Daily | Updated: 2020-11-27 08:06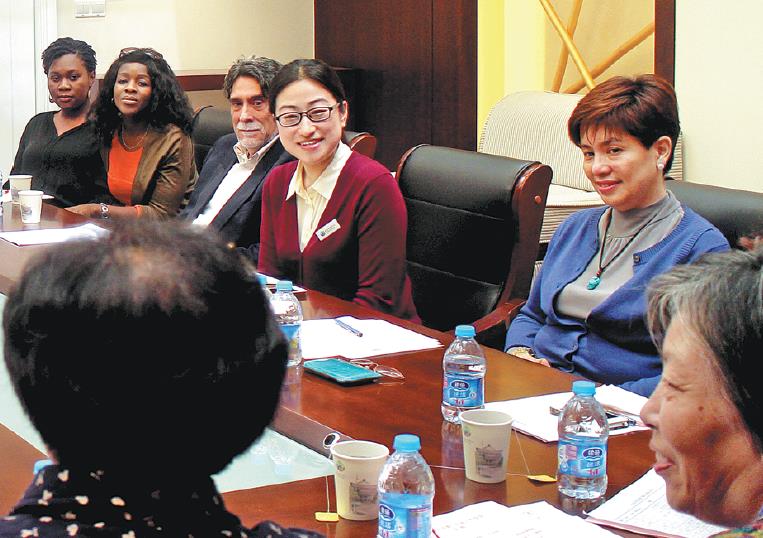 Tired of toiling round the clock just to meet corporate key performance indicators, Sheng Hong did what many of her peers would consider to be illogical - she quit her lucrative job at a foreign company to become a civil servant.
Today, though she earns less than before and has an even heavier workload, the Party secretary of the Ronghua neighborhood in Changning district says she is feeling more fulfilled.
In her role, Sheng acts as the bridge between Shanghai and its foreign residents, organizing activities to bring people of the neighborhood together and devising methods to help foreigners understand the government's policies.
The neighborhood she is in charge of, which is also known as the Gubei International Community, may only span 2 square kilometers, but it has around 12,000 homes, 60 percent of which are occupied by foreigners from around 50 countries and regions.
"My job is to let residents, no matter where they come from, feel at home in the community," says Sheng.
"I listen to people and talk to them as if they are my family members. I am not afraid of problems, but I will be upset if complaints from the residents fall on deaf ears."
Under her leadership, the neighborhood has established a "chamber of counselors" comprising both Chinese and foreign residents who hold monthly meetings to discuss issues related to their life in the community.
The topics of the meetings can range from simple matters like pet management regulations to more serious ones such as collecting suggestions for the country's legislation on individual income tax.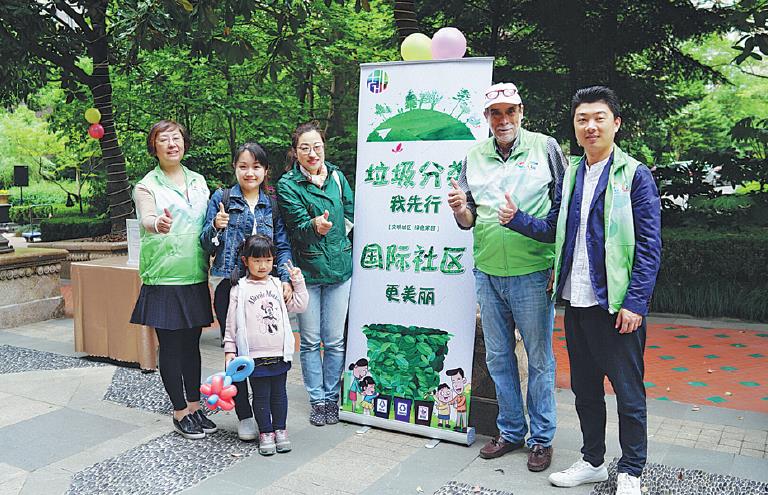 Last year, when Shanghai enacted the waste sorting regulation, Sheng had to hold many meetings with the counselors, residents and representatives from the property management company to discuss how the measures would be implemented.
Zhu Lihua, the manager of a property management company in the neighborhood, says the new regulations were met with resistance by some residents because of the inconvenience they brought. However, through Sheng's tireless communication, the measures were eventually implemented smoothly.
"There was one resident who would leave his garbage bag at the door of our office to show his displeasure, but after speaking patiently with him, he even became a trash-sorting volunteer who would persuade others to follow suit," Sheng says.
One of the things she enjoys doing is organizing cultural exchanges such as courses on traditional Chinese music and art that help residents get to know one another better. But doing so also came with its own set of challenges.
According to Michelle Teope-Shen, a Philippine resident, such events used to attract only a few people as there is a language barrier.
"After coming home from work, I just want to live my own life, but Sheng always invites me to different activities, and I am happy that I listened to her as I've now made many friends," she says."In my eyes, Sheng has always been pulling people together."
During the COVID-19 pandemic, Sheng was kept busy coordinating the tasks involved in ensuring that 2,279 foreigners in the neighborhood who entered China served their 14-day quarantine. On March 15, Sheng and her team had to accompany 69 residents who returned from overseas to their homes. Accompanying this group of workers were foreigners who volunteered to translate.
Though she may not have earned much more money working as the Party secretary of the Ronghua neighborhood, Sheng has certainly made significant gains on another front - WeChat contacts. She currently has more than 3,000 people in her contact list, and she never fails to engage them on a daily basis.
"My day starts by saying good morning to the residents on WeChat, and ends with wishing them a good night," she says.
"I see them as my families. My phone is never switched off."