Reputation of region assists poverty fight
By Zhao Xinying | China Daily | Updated: 2020-11-27 09:02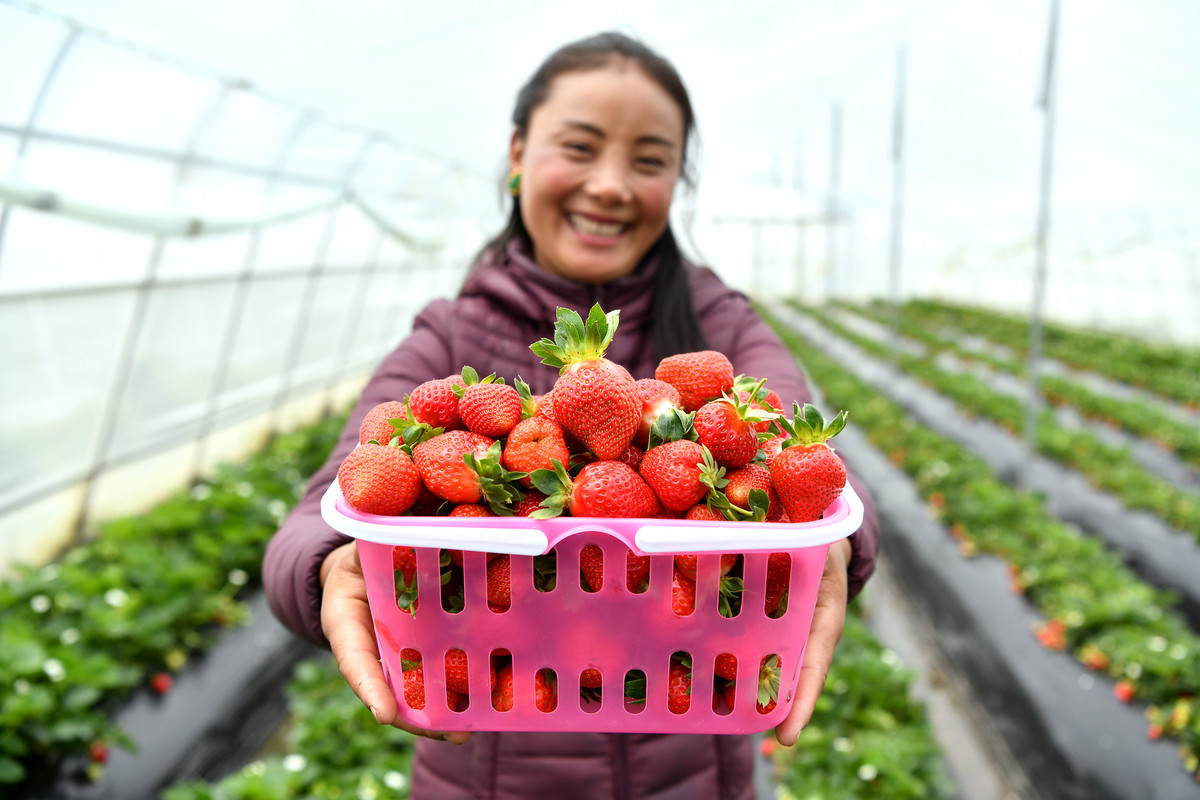 Labels showing geographic indication make local products more valuable
Geographical indication, or GI, has become a "golden key" to shrugging off poverty and generating a fortune, a senior intellectual property rights official said at a news conference in Beijing on Thursday.
A GI is a label displayed on products to show that they are from a specific place of origin and imbued with qualities and reputation determined by that location's specific environmental and cultural factors.
By implementing IPR protection measures such as cultivating GI trademarks and recognizing GI products with the characteristics of an agricultural industry in certain impoverished areas, the China National Intellectual Property Administration, the nation's IPR authority, has helped these areas "cultivate brands, develop industries and benefit people", said Gan Shaoning, deputy director of the administration.
Gan said that since last year, the administration has invested more than 10 million yuan ($1.5 million) in 43 poverty-stricken counties in 17 provinces in the nation's central and western regions to cultivate the development of 21 GI projects.
These projects, including the Tiger Lily (also known as golden needle flower) in Datong, Shanxi province, have grown into industries worth more than 21 billion yuan and have helped more than 600,000 impoverished residents find jobs, he said.
Lei Xiaoyun, director of the administration's intellectual property utilization promotion department, said developing GI is a long-term strategy to help local people create wealth for themselves, making the farmers better-off and agricultural industries more prosperous.
Statistics from the administration showed that among the 832 impoverished counties removed from the nation's poverty list in recent years, more than 60 percent own GI labels.
"The output value of all GI products in China so far has exceeded 1 trillion yuan, making it an important way of developing local economies and alleviating poverty," she said.
Since 1994, the administration has dispatched a working group to Sangzhi county, Hunan province, to assist local poverty alleviation efforts. There are already four GI labels there, such as Sangzhi Honey and Sangzhi White Tea. Another two GI labels, Sangzhi Reed Leaves and Sangzhi Oil Tea, are in the application process, said Zhao Yunhai, head of Sangzhi county.
Now, Sangzhi White Tea is planted on more than 5,200 hectares of the county's farmland, and tea leaves are processed in 46 enterprises, he said.
"The white tea industry in Sangzhi has developed very quickly since the GI label was obtained. Now 30 percent of those people who were previously categorized as poverty-stricken in our county are out of poverty and involved in the tea industry," he said.