Shanghai, Osaka undergrads share experiences of dealing with COVID-19
By ZHOU WENTING in Shanghai | chinadaily.com.cn | Updated: 2020-11-30 09:48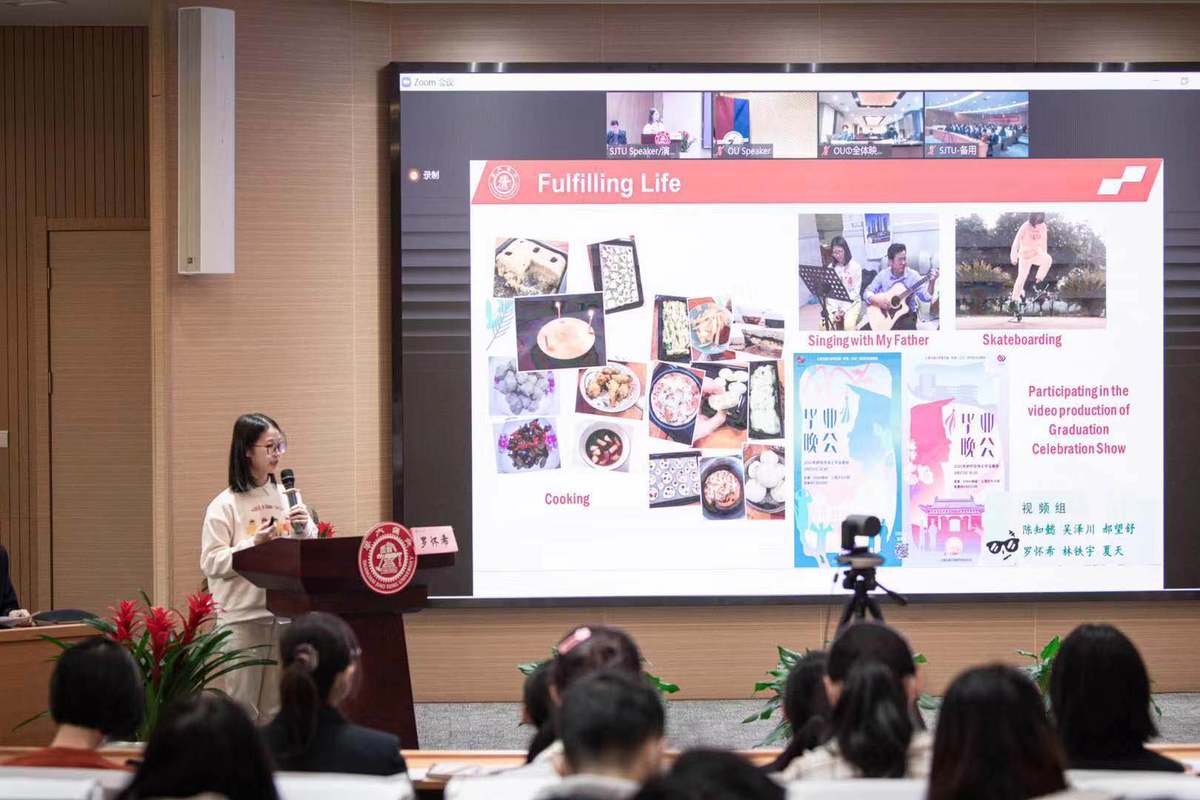 The first Shanghai Jiao Tong University – Osaka University Student Forum was in the form of an online conference on Saturday.
The forum, which was attended by more than 100 students from both sides, was focused on how university students in the two countries have been handling challenges brought about by COVID-19.
Eight student representatives from both schools gave keynote speeches during the forum.
Zhou Jia, a Shanghai Jiao Tong University undergraduate who majors in public health and preventive medicine, spoke about the school's efforts in controlling the source of infection, cutting off the transmission vectors, and protecting vulnerable groups.
A biology major from Osaka University shared a story of students from her faculty taking the initiative to participate in research and development projects of COVID-19 vaccines and medicines.