Dynamic, dynastic discoveries
By Wang Kaihao | China Daily | Updated: 2020-12-01 07:27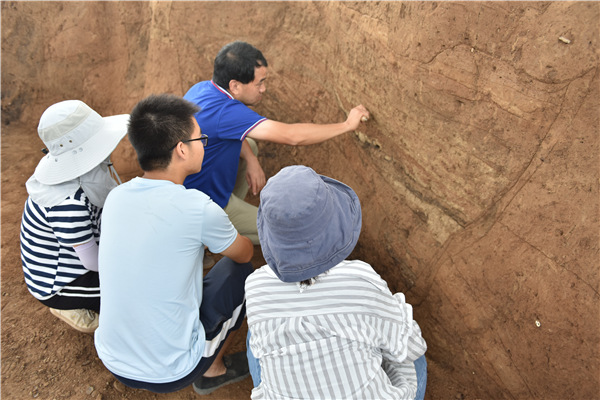 Archaeologists examine links between recently found sites in China's heartland and the Xia Dynasty.
To Chinese archaeologists, the Xia Dynasty (c. 21st century-16th century BC) once seemed both distant and close. As the first dynasty in China, which is recorded in Shiji (Records of the Grand Historian)-the foundational text of Chinese history, dating back to the first century BC-it is like an emotional complex for generations of scholars, who have long been eager to move its story beyond legend.
However, a rigid attitude toward research means the process is time and energy consuming.
According to Shiji and Bamboo Annals, a collection of chronicles from the Warring States Period (475-221 BC), the Xia Dynasty existed for 471 years and had 17 kings over 14 generations.
While written characters from the assumed period-the only way to prove the Xia's existence in some people's eyes-have never been unearthed, many scholars believe that the Erlitou site, the ruins of a state capital-like city covering 3 square kilometers in Luoyang, Henan province, offers the closest answers to the Xia's legacy beyond legend.
Archaeologists unveiled this year's new findings during a National Cultural Heritage Administration conference last week. These may not only prove a breakthrough for studies of the city's structure but also cast new light on people's understanding of China's urban-development history in general.
"The earliest known multigrid layout in ancient Chinese capital cities was discovered this year," says Zhao Haitao, an associate research fellow with the Institute of Archaeology that's affiliated with the Chinese Academy of Social Sciences.
He is also a leading archaeologist working at the Erlitou site.
According to Zhao, the ruins of roughly 400-meter-long roads framed by walls were found to extend westward from the northern and southern sides of Erlitou's palace area. The road to the northern side is 14 meters wide, and the adjacent wall is 1.5 to 2 meters thick.
"This indicates the city was divided into separate grids by crisscrossing road networks," Zhao adds.