Region eyes return of overseas tourists
By Zhao Ruinan | China Daily | Updated: 2020-12-01 10:09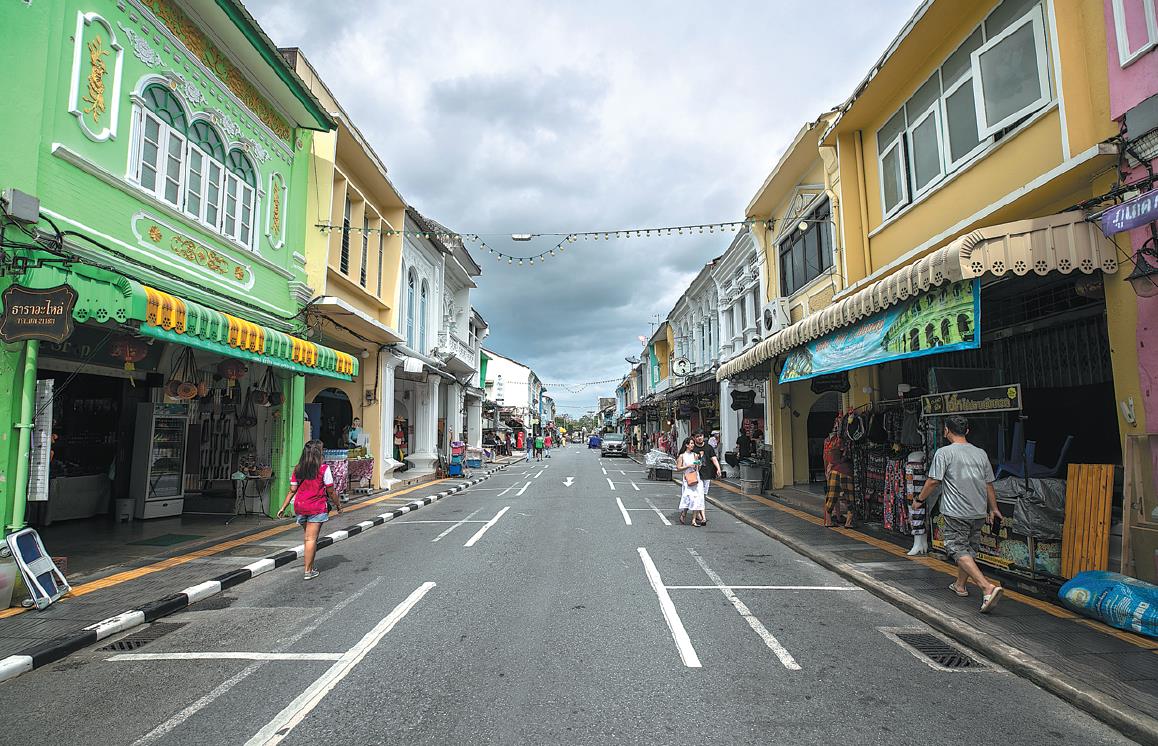 Southeast Asian nations targeting Chinese visitors
Early on Nov 10, Luke Wu rushed to a 7-Eleven convenience store immediately after being released from 14 days' quarantine at a hotel in Bangkok, the Thai capital.
After having his temperature checked at the store entrance, the freelance photographer from Beijing grabbed a cup of Thai milk tea.
Later that day, he ate hotpot at a shopping mall with a friend to celebrate being able to resume his first overseas trip since the COVID-19 pandemic started.
Wu, who lives on commissions from media companies and used to travel overseas at least once a month, said, "I take pictures of wild animals, different cultures and natural landscapes, but I had to put my work on hold for six months."
He decided to resume work overseas after Thailand announced a special tourist visa for Chinese visitors.
On Oct 26, Wu arrived in Bangkok on a chartered flight from Guangzhou, capital of Guangdong province, and started his quarantine at the hotel.
He received commissions from magazines and drew up schedule. He began his work, which will take several months to complete, in Bangkok.
Wu will then move on to villages close to the city and to beaches. He plans to return to China sometime next year.
He was among the second batch of visitors from China to travel to Thailand on the special visas, following a group which arrived on Oct 20. Members of this group were the first overseas arrivals granted permission to land in Thailand for seven months.
The special tourist visa program was devised by the Thai authorities with the aim of gradually reopening the country's borders to foreign visitors.
Many observers view this as a good start to help the Thai economy recover from the pandemic step by step. The Southeast Asian nation welcomed nearly 40 million foreign visitors last year and, according to some estimates, tourism accounts for more than 10 percent of its GDP.
Meanwhile, on Nov 6, Singapore lifted border restrictions for visitors from the Chinese mainland. Travelers must have a COVID-19 test upon arrival, but do not need to be quarantined if they produce a negative result.
Xu Liping, director of Southeast Asian studies at the Chinese Academy of Social Sciences, said, "Many countries in the region, especially those that rely greatly on such business, have reached out to China and neighboring nations to salvage tourism industries that have been hit hard by COVID-19."
Having a low and controlled number of coronavirus infections has to be a prerequisite for easing restrictions in Southeast Asia, Xu said.
With nearly 9 percent of the global population, the region has only recorded some 2 percent of COVID-19 cases worldwide and 1 percent of fatalities.
This accomplishment is due largely to timely and strict measures implemented by many countries in the region, Xu said.
He added that a strategy of reopening gradually to foreign visitors is a sound start for countries in Southeast Asia, with China standing out as a source market target due to the successful way in which it has controlled the virus.
Last year, Thailand was one of the top overseas destinations for Chinese tourists, who by far accounted for the country's largest number of visitors by nationality. Some 11 million Chinese visitors boosted the Thai economy to the tune of $17 billion.