Tsinghua sustainable development goals event ends
chinadaily.com.cn | Updated: 2020-12-02 13:22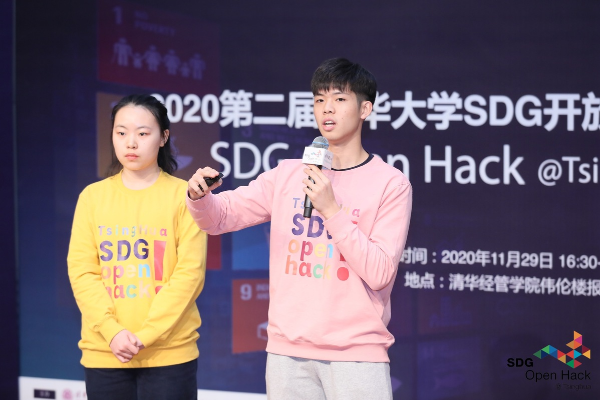 The second Tsinghua Sustainable Development Goals Open Hack, which encourages participants to come up with ideas helping to achieve the 17 global goals for sustainable development during a 24-hour brainstorming session, wrapped up on Nov 29.
From Nov 28 to 29, more than 1,800 participants gathered in Imperial College London, University of Geneva, Tsinghua University and Tsinghua Shenzhen International Graduate School to carry out prototypes of sustainable development projects, covering public health, lifestyles in the future, energy transition, education reform, cultural transmission and other fields. And 20 teams won a place in the finals.
The event was co-held by Tsinghua University's Center for Global Competence Development and its x-lab, a university-based platform designed to foster student innovation and entrepreneurship.
Mao Donghui, director of the x-lab, says that the event aims to help students to address current issues and put forth innovative solutions collaboratively. "If our participants find that they have the passion for sustainable development, they can keep improving themselves to make an impact on society," she adds.
Li Jizhen, vice-director of the school of economics and management with Tsinghua University, says that the COVID-19 pandemic has brought unprecedented challenges to our human society, and innovation in sustainable development has never been so urgent. He hopes that in the future more and more well-rounded projects that serve the sustainable development goals could be implemented with support from universities and enterprises.