Government needs to do more to arrest population peaking
By LI YANG | China Daily | Updated: 2020-12-04 07:57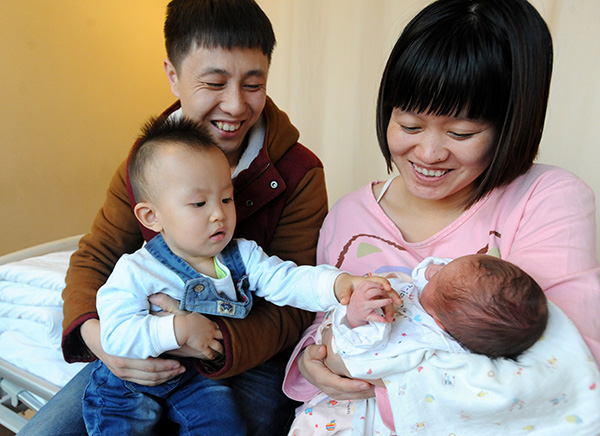 In a recent article on China's population, Civil Affairs Minister Li Jiheng warned that the country's fertility rate has dropped dangerously.
To maintain population size, which is necessary to meet labor demand, and keep the vitality of the economy and society, each couple needs to have at least 2.1 children on average.
Although the two-child policy helped push the fertility rate from 1.05 in 2015 to above 1.5 in 2016 and 2017, it contracted to 1.49 in 2018 and 1.47 in 2019, and the falling trend is continuing.
That means simply allowing a couple to have a second child does not mean they will have one, as the costs of raising children, escalating housing prices and mounting career pressures on women dampen couples' desire to have more children.
The number of couples tying the knot every year is also dwindling-from 13.47 million in 2013 to 9.47 million in 2019; while the divorce rate remains high-around 4 million couples divorced in 2019.
In a country where out-of-wedlock birth remains uncommon, although it is legal, the marriage and divorce statistics, and the worrying low fertility rate confirm the Chinese Academy of Social Sciences' latest projection that the most populous country will peak in 2028, much earlier than the middle of the century, as predicted earlier.
The development will have wide social and economic implications. For instance, if the country's labor productivity has not reached a certain level, the decrease in working-age population means the decline of national wealth. On the other hand, the increase in the elderly population will raise the burden on the economy and society. In fact, some provinces are already struggling to meet the pension demands.
The country needs to dramatically increase its inputs in education, medical care, public housing and other sectors to improve people's livelihoods, reduce people's living costs and raise labor productivity. These inputs will be worthwhile investments in the nation's future.
Though the trends are irreversible, the Chinese government can do a lot to earn more time to raise its labor productivity.