Explorer sheds light on world of caves
By Yang Feiyue | China Daily | Updated: 2020-12-16 07:57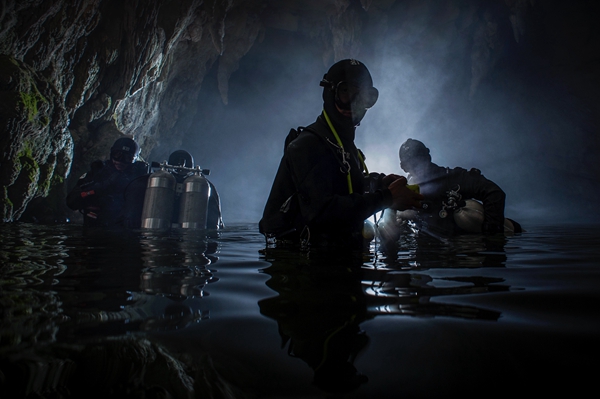 Uncovering the mystery of what lies below the surface has given a former reporter another domain to explore, Yang Feiyue reports.
What is underneath our feet can often captivate us as much as that which is in plain sight. This was certainly the case as a love of adventure led a former news reporter to follow a career of spelunking-the exploration and study of caves.
Zhou Yuanjie has explored more than 40 caves across Southwest China's Guizhou province, recording these expeditions through more than 40,000 pictures and 1,200 minutes of video.
The 33-year-old Guizhou resident's photos and videos have brought to light the extraordinary beauty hidden underground.
Zhou's passion for the fascinating world of caves was sparked when, in 2012, as a journalist of a local newspaper, he covered a team on a search and rescue mission to find someone who had accidentally fallen down a naturally-formed rock shaft in neighboring Yunnan province.
"It was the first time my eyes were opened to the dark world under my feet, and I felt all of my previous life experiences completely dwarfed," Zhou says of his awakening.
The shaft was more than 200 meters long and, as his helmet's light reflected off the geological wonder, it took his breath away.