A breakout star
By Wang Qian | China Daily | Updated: 2020-12-22 07:40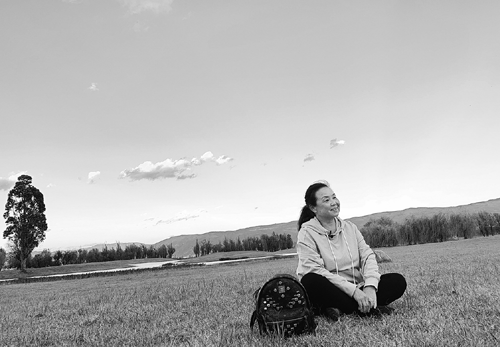 She is someone's mother, someone's older sister, someone's daughter, someone's wife and someone's grandmother. But what Su Min wants now is not to be defined by someone else. In a very real sense, she wants to be her own person.
In September, after her twin grandsons started kindergarten, eager to shake off the domesticity of her married life, the 56-year-old jumped in her car and hit the road. Within about three months, her hometown of Zhengzhou, Henan province, was in her rearview mirror by more than 6,000 kilometers, as were dozens of cities she had visited in Sichuan, Shaanxi and Yunnan provinces. Her next destination is the coastal paradise and resort city of Sanya, Hainan province, which she hopes to reach before Spring Festival, which falls in February next year.
"Finishing all my duties as a mother, it is time to live for myself at least once. I chose a solo road trip to explore and discover the world and get away from the boredom, and sometimes pain, of a marriage lasting for more than 30 years," Su says, adding that there is no end to her journey of discovery.
Her story has been a sensation on the internet. On social media platform Sina Weibo, it has been viewed more than 80 million times and her account on short-video platform Douyin has garnered more than 187,000 followers since then. Several companies, including Tencent, have contacted her regarding the possibility of making documentaries based on her story.
Some people appreciate her as an independent woman, admiring her courage to leave a staid family arrangement, while others have identified with the sacrifice that married women often make, and the enduring sense of being "taken-for-granted".
"It is beyond my expectations that so many people feel the same and that they find my trip inspirational," Su says, adding that she hopes everyone can find things that make them enjoy life more.
As her fame continues to grow online, she finds herself more occupied with interviews, and Su has began to earn money through video clips uploaded on social media platforms like Douyin and Kuaishou. She plans to be on the road for the next three to five years, with a temporary hiatus to celebrate her grandchildren's birthday in May, before hitting the road again.
"My journey helps me dream bigger. When I earn enough money, I want to buy a recreational vehicle for my future trips," Su says, smiling and without revealing how much money she has accumulated as a result of her video creation. Since retirement, however, she draws a pension of about 2,000 yuan ($306) per month.