150 ancient city relics make debut at N China museum
CGTN | Updated: 2020-12-22 17:05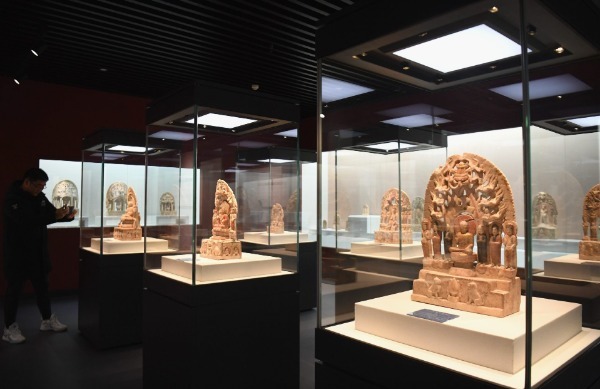 More than 150 pieces of cultural relics dating back more than 1,000 years are making their first public appearance at the newly opened Yecheng Archaeological Museum in Handan city, North China's Hebei province.
The exhibits are part of nearly 3,000 pieces of cultural relics unearthed from 1983 to 2012 in Yecheng, an ancient mega-city of the late Han Dynasty (206 BC-AD 207). Many relics are severely damaged as they had been buried for years. It took eight years to repair and restore them before putting them for display.
As one of the largest cities in North China for 500 years up to the sixth century, Yecheng witnessed vicissitudes of many kingdoms and dynasties and experienced the rise and fall of Buddhism at different times. The city was leveled in the sixth century and unearthed only recently.