Children's project marks 50th anniversary of China-Italy relationship
By He Qi in Shanghai | chinadaily.com.cn | Updated: 2020-12-24 16:34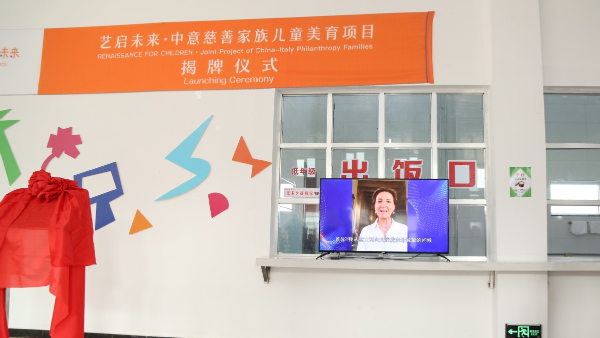 The Renaissance for Children—Joint Education Project by China-Italy Philanthropy Families was initiated on Nov 6 as a new practice of cross-cultural philanthropic cooperation between the East and the West. It was presented as a gift to mark the 50thanniversary of China-Italy diplomatic relations in 2020.
The project is co-funded by the Laoniu Brother & Sister Foundation and Italian Zegna Foundation, co-coordinated and implemented by the East-West Philanthropy Forum and TOChina Hub, China Development Research Foundation and Sun Future Art Education Foundation. The Huizhi Social Work Service Center provides professional service. The project aims at combining art education and gender equality for children in poverty-stricken areas of China.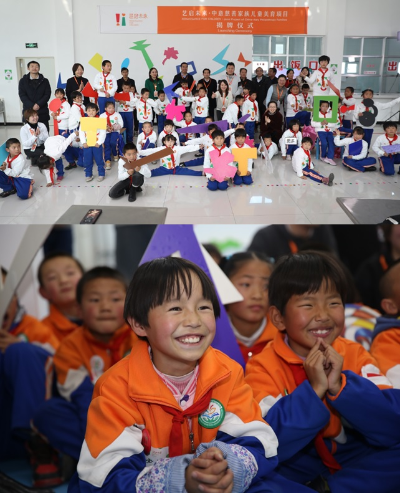 With the support and assistance of multiple partners, this project is in Ledu district of Haidong city in Northwest China's Qinghai province, delivering specialized inclusive educational courses in art, emotion and gender equality to local rural children. It offers children access to a broader world through art, and discovering and expressing emotions in life experience, which assists them in cultivating gender equality awareness in the early stage of growth. It enables rural children to gain more comprehensive empowerment and fairer educational opportunities.
"It is significant that our agreement was signed on Nov 6th2020, on the very day we celebrated 50 years of relations between Italy and the People's Republic of China. I have always believed that relations should be built on a shared vision of a better future, focusing on people and dreams," said Anna Zegna, chairwoman of the Zegna Foundation and a member of the Zegna family.