Staying single can be so demanding
Share - WeChat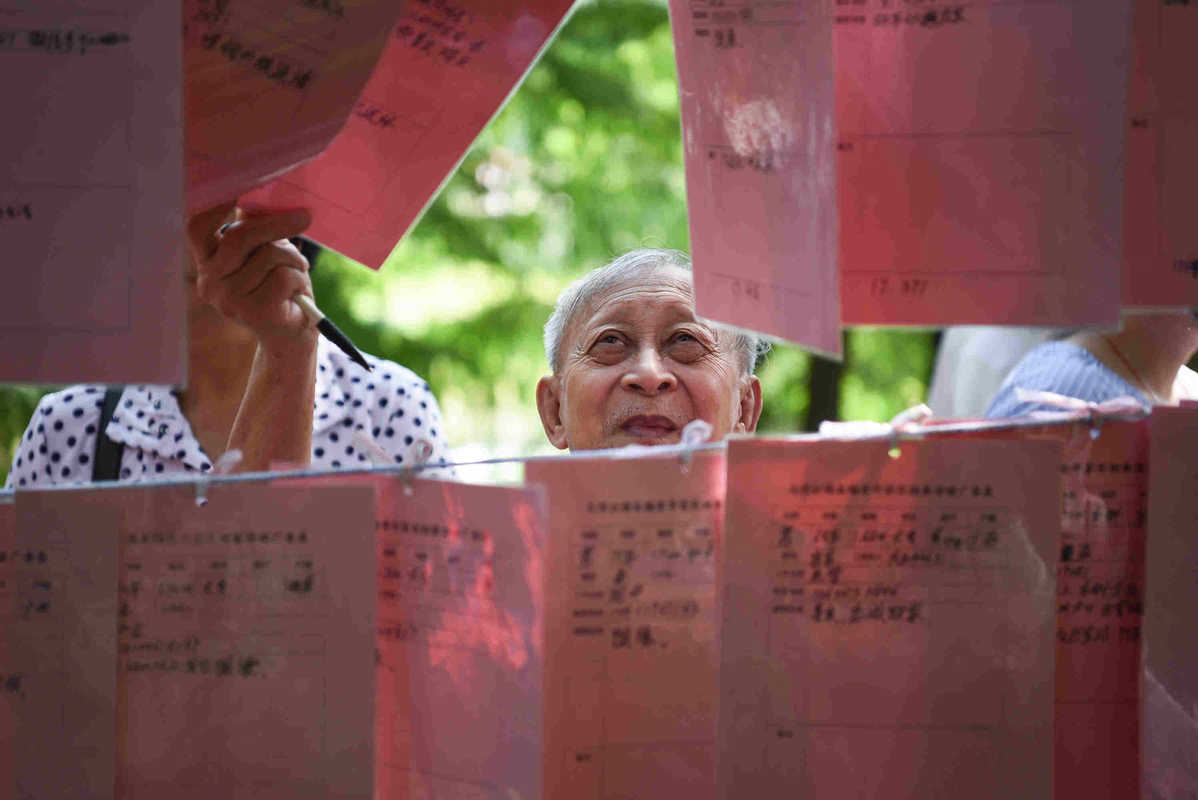 Parental pressure lurks on road to romance
This month, when a classmate from high school days married, Feng Xin became the last single person in her group of friends.
During the wedding at a five-star hotel, Feng noticed couples with or without children dotted throughout the room.
The 38-year-old said: "I feel happy for my friend. However, at the same time, I am starting to realize just how different and weird being single in my late 30s feels. It was cold outside and it felt even colder when people at the wedding asked me why I was still single."
Feng, a native of the capital, graduated from Beijing Normal University in 2007 with a master's in Chinese language. She works as a civil servant and lives alone in a two-bedroom apartment in a downtown area of the city. Both her parents are retired, and she visits them every weekend.
Feng leads a simple but fulfilling life. When she is not at work, she likes to hang out with friends, goes to the gym or stays home with her cat.
In China, where conformity and traditional family values have always been highly prized, her solo lifestyle is still considered unconventional.
"It was only when I bought something that was too heavy for me to carry up several flights of stairs to my apartment that I realized there is a downside to being single. However, I can always hire someone to carry it for me, right?" Feng said.
With the end of this year fast approaching, family members, classmates and colleagues will gather to celebrate the arrival of 2021, as they will for Spring Festival, which next year falls in February. During dinners, they will discuss issues such as finding a boyfriend and getting married-topics that single people such as Feng dread.
Even worse, after dinner a few days ago with colleagues, most of whom are in their 20s and early 30s, Feng came across a phrase she had never heard before-mu tai solo. This combination of the Chinese words "mu tai" and the English word "solo" refers to people who have never been in a romantic relationship.
"Unfortunately, I am one of them. When I told my colleagues I had been mu tai solo for nearly 40 years, they looked shocked and sympathized with me," Feng said. "It was very embarrassing. I just made fun of myself, saying that my new year wish is to find my first love and then experience my first heartbreak.
"There has always been a phrase for single women-sheng nyu, or 'leftover women'. Now, there is this new one, mu tai solo, which is disparaging. It's not my fault that I'm mu tai solo, because when love happens, it happens. You cannot force it."
When she told her mother about this experience, her 67-year-old parent sighed and said, "See, this is why you need a boyfriend to help get you out of this situation."
Feng said: "But I really don't think so. I don't need a relationship to prove that I am one of 'them'. I don't want to get married under any kind of pressure. Finding what makes you happy is the most important thing."
She said she is still open to a relationship, but values her independence more than a romantic liaison.
Feng said it is not just the fact that being single in her 30s seems strange-dating itself has become more difficult. "We know more about what we want and what we won't tolerate," she said.
According to the Ministry of Civil Affairs, there were more than 240 million single adults in China in 2018, with over 77 million of them living alone-a figure forecast to rise to 92 million next year.