Staying single can be so demanding
Share - WeChat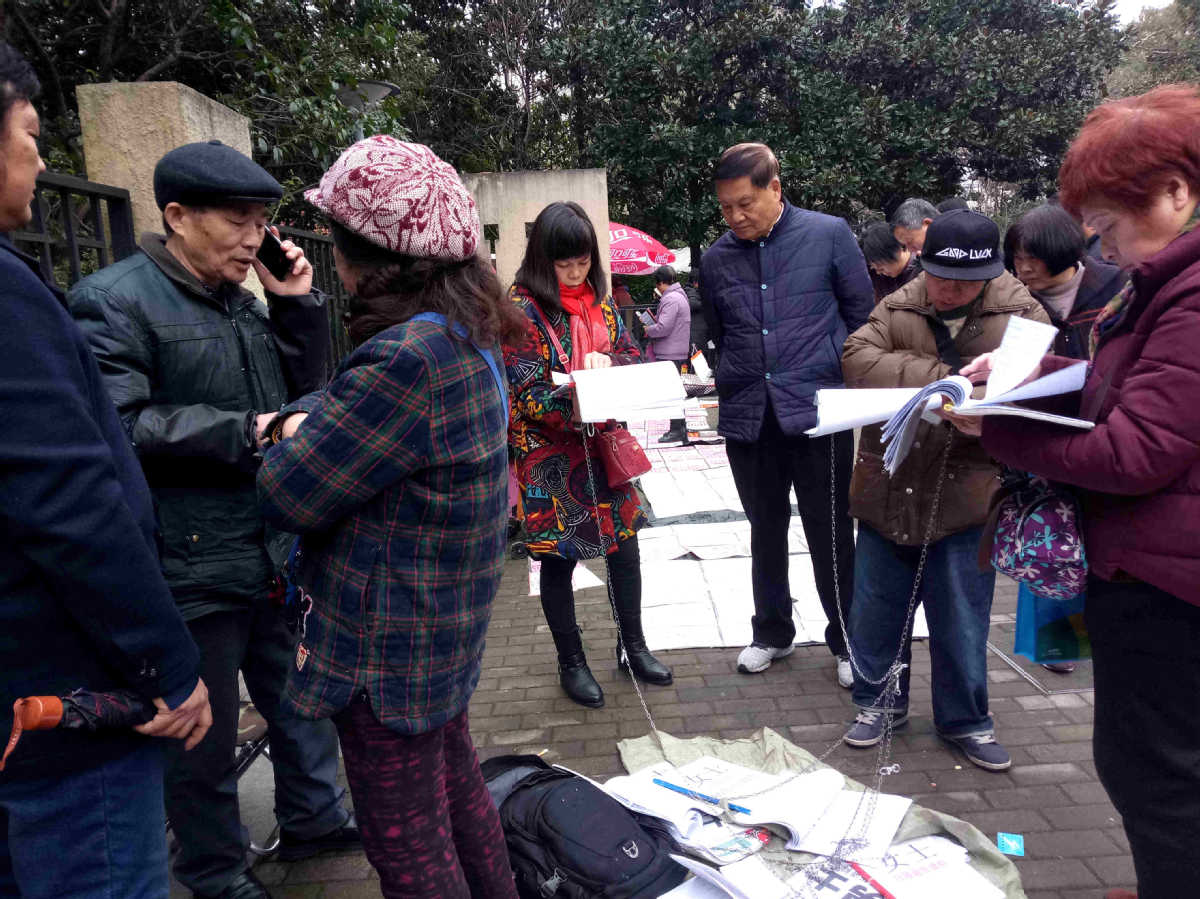 Matchmaking corners
Numerous television reality shows, dramas and movies have similar storylines of smart, beautiful, successful women trying hard to find the right man.
However, despite the rising number of dating apps, matchmakers and TV shows offering advice for those trying to start a romantic relationship, many people such as Feng wear their single status with pride and positivity.
Wang Li, 42, has been in relationships, but is now single again. Born and raised in Jinan, Shandong province, she is good-looking and well-educated. She did not have her first relationship until she was 27.
When she was in her early 30s, Wang said she faced heavy parental pressure to find a marital partner. She visited Zhongshan Park, west of Tian'anmen Square, which is the site of a weekly matchmaking corner, where parents seek the perfect spouse for their offspring.
Parents typically display their children's resumes, listing education, date of birth, salary, occupation, housing and other details that could help start a relationship.
Wang said: "I went there with a female friend, who was also single. I was pretty confident when I arrived at the matchmaking corner, but quickly became disappointed on being told that I was a little old. There were many more single women there than single men, and most of the women's resumes looked impressive.
"The divorce rate is rising. Isn't it better that I stay single?" Wang added.
Matchmaking corners can be found in many parks in China, including People's Park-or Renmin Park-in Shanghai and Tianhe Park in Guangzhou, capital of Guangdong province.
A mother, surnamed Zheng, who has taken her 30-year-old daughter's resume to Zhongshan Park every Thursday since September, said, "It is purely about luck, but it's the very least I can do for my daughter's future.
"Most parents come to the matchmaking corner without telling their children, because the children don't like the idea. However, as parents, we feel there is an urgent need to solve their problems. When I eventually die, I don't want my daughter to be alone."
On Dec 3, the social media platform Yitiao released a report featuring 50 single people who graduated from leading higher education institutions such as Tshinghua University and Peking University. Ten interviewees shared their experiences in a video of going on blind dates and of being single.
A 29-year-old woman, who wanted to be known only as "Lele", is a mu tai solo. The Tsinghua graduate planned to find a boyfriend at university, but failed to do so.
"I am looking forward to my first love, although I have no idea when this will happen. It's been a little bit disappointing, but I don't want to give up on the idea," she said in the video.
A woman calling herself "Ningning", who works as a mergers and acquisitions consultant for a foreign company in Beijing, said she posted her resume on a blind-dating social media platform, but it attracted comments such as, "It would be perfect if you were a man."
"Ningning", 34, who graduated from Zhejiang University and Tsinghua University, and also from Cornell University in the United States, earns about 1 million yuan ($152,839) annually.
"I started going on blind dates when I was 29. During the past four years, I have dated more than 10 potential partners, but none were suitable for me," she said.
"Compared with men, women work very hard in their 20s and can then become 'leftover women' in their 30s. However, men are always 'bachelors'."
The Yitao report also featured interviews with single men, who said they were in totally different situations to their female counterparts.
One of them, "Bang", a graduate of Johns Hopkins University in the US, works as a commodities analyst in Shanghai. The 26-yearold split up with his girlfriend five months ago and has since been on five blind dates, for which he was introduced by his parents and friends.
"I want to focus on my job now and enjoy the single life," he said.
Zhao Yuewei, a 26-year-old graduate from Waseda University in Japan, is single and a mu tai solo. He said women of his age who graduate from top universities have really high standards for a potential husband-both financially and spiritually.