Dicos to debut Eat Just Inc plant-based eggs
By XING YI in Shanghai | chinadaily.com.cn | Updated: 2021-01-07 14:17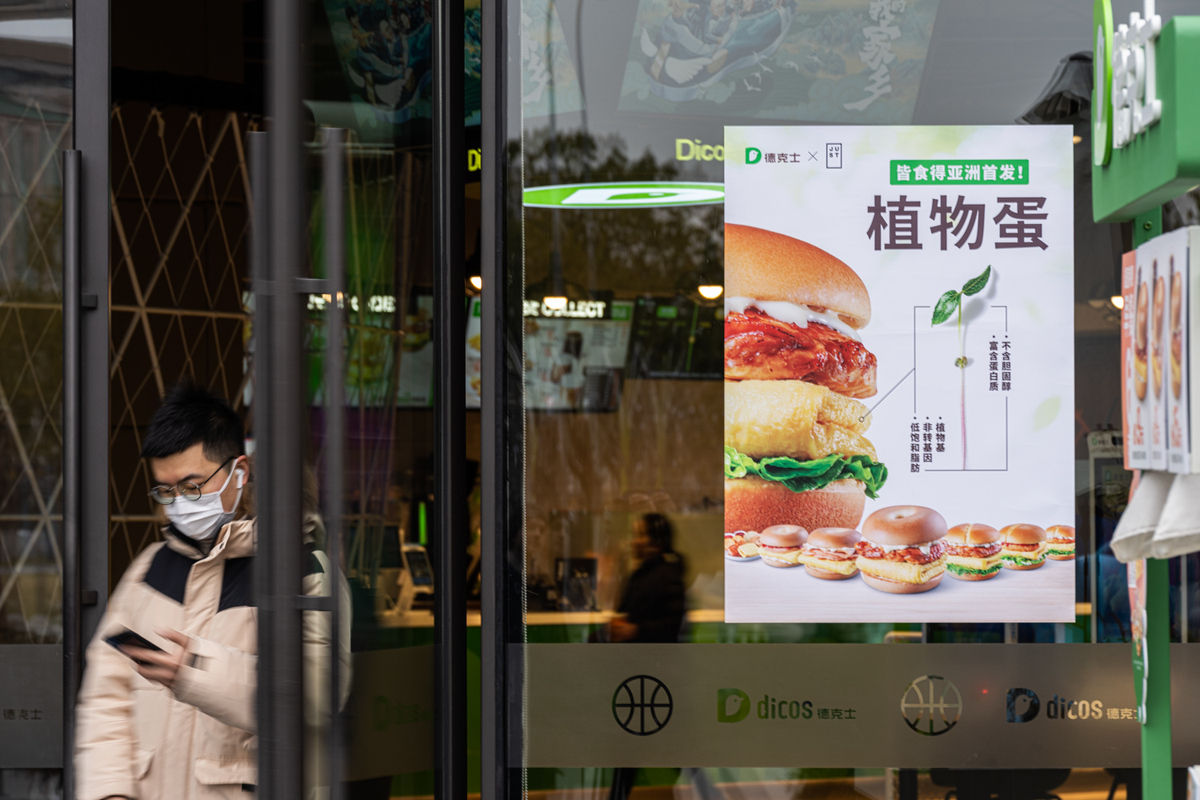 Eat Just Inc announced on Wednesday that it has entered a partnership with Chinese fast-food chain Dicos.
The deal will see the US food tech company provide plant-based eggs to more than 500 Dicos stores across China.
The Chinese chain said that it will introduce the plant-based egg to its outlets in seven areas, including Beijing, Shanghai and Guangzhou, and Hainan province.
The conventional egg patty in Dicos' three breakfast burgers, three bagel sandwiches and the breakfast plate will be replaced with this new product, which is made from mung beans.
"The introduction of JUST Egg at Dicos is a product and brand upgrade based on consumers' increasing interest in nutrition, healthier diets and environmental awareness. We look forward to seeing the consumer response and will plan future menu offerings around it," said Dicos chief marketing officer Xie Yahui.
Josh Tetrick, CEO of Eat Just, said, "We've witnessed the excitement consumers in China have for JUST Egg, all driven by a generational move to healthier, more sustainable foods. We're grateful to partner with Dicos on this global plant-based protein milestone."
According to Eat Just Inc, their plant-based egg experienced a year-on-year growth of 70 percent since it was first made available on e-commerce platforms in China in 2019.