Teenagers honored for filial piety
By Xue Mengchen and Xu Fan | chinadaily.com.cn | Updated: 2021-01-08 14:33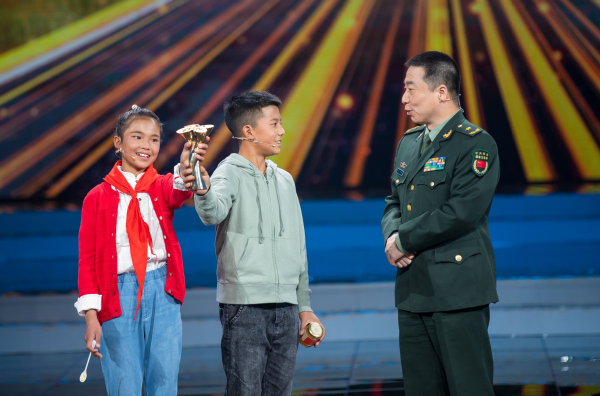 The 2020 Most Filial Youngster Awards were presented to 10 teenagers or siblings at an annual event held to highlight China's traditional virtue of filial piety on Jan 8.
Sponsored by China Media Group in association with the Youth Sports Program Center, the event broadcast on CCTV-1 and CCTV-14 as well as several CCTV digital platforms was composed of short videos on young people's filial stories, presentation of awards, live interviews and performances. Veteran anchors Bai Yansong and Ju Ping hosted the ceremony.
First launched in 2013, the annual event is committed to the ideological and moral construction of minors and the cultivation of the core values of children, according to organizers.
Aged between 7 and 16, this year's winners included Huang Shihuan, a Guangdong teen who shouldered household work to support her father, a doctor sent to assist counterparts in Wuhan -- the city hit hardest by COVID-19 -- earlier last year; and Qiu Pingping and her elder brother, a couple of ethnic Yi sibling who helped their parents get rid of poverty.
The award presenters included astronaut Yang Liwei, Blueprint Public Welfare Foundation founder Long Yongtu, composer Gu Jianfen, and Olympics gold medalist Yang Yang.