Big money backing China's market for NEVs
By CAO YINGYING | China Daily | Updated: 2021-01-11 10:50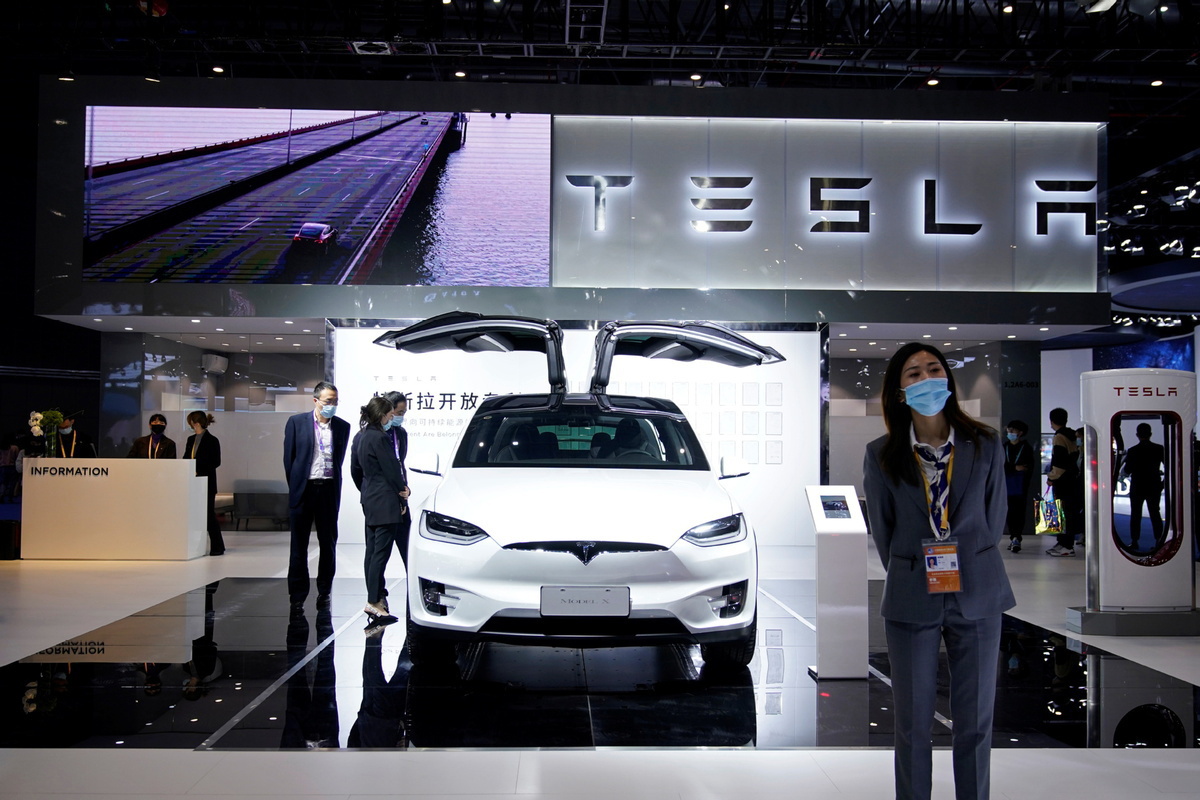 Global investors have shown confidence in China's new energy vehicle market, with record financing in 2020.
The emerging new energy vehicle industry raised 129.21 billion yuan ($20 billion) last year. It marks an increase of 159.4 percent compared with 2019, according to a report by Qcc, a government-recognized enterprise credit rating system. It is also the first time that the annual financing exceeded 100 billion yuan.
The report also shows the number of financing events declined 18.3 percent year-on-year in 2020.
Roy Lu, director of the Gasgoo Auto Research Institute, said the investors are mainly State-owned enterprises and local governments, who echo China's policies and industry plan.
The electric vehicle startups and leading related companies that raised the most money showed that investors are being more cautious to avoid risks, Lu added.
"Market competition is bound to be fiercer this year. The investment will shift from manufacturing to infrastructure and supply chains. Further investment will depend on the new models and the carmakers' performance," Lu said.
Over the past decade, there were 897 new energy vehicle-related financing events in China, worth 384.11 billion yuan.
Chinese new energy vehicle startup Nio had 13 rounds of funding. The money added up to 32.78 billion yuan over the past decade. Both figures ranked the highest among all NEV companies.
The company got listed in New York Stock Exchange in 2018 to better raise money.
Nio's share price soared from $3.24 at the start of 2020 to a high of $54.28 late last week. It represents a stunning 1,575 percent return for investors who held on strong.
The rapid development and innovation of startups, such as Tesla, are forcing traditional car companies to accelerate transformation and innovation, which needs the support of capital, Lu said.
BAIC Bluepark New Energy Technology Company raised 26.99 billion yuan over the past decade, ranking third place after Nio.
"Energy, new energy vehicle R&D enterprises and infrastructural support enterprises are also beloved by capital," Lu said.
Chinese battery giant CATL was involved in 12 financing events over the past decade, raising 26.61 billion yuan in total.
New energy vehicles were expected to deliver record sales in China for 2020. There would be total deliveries of 1.3 million, up 8 percent year-on-year, according to statistics of the China Association of Automobile Manufacturers.