UK 'may use European Union exit to ramp up exports of plastic waste'
By EARLE GALE in London | China Daily Global | Updated: 2021-01-13 09:20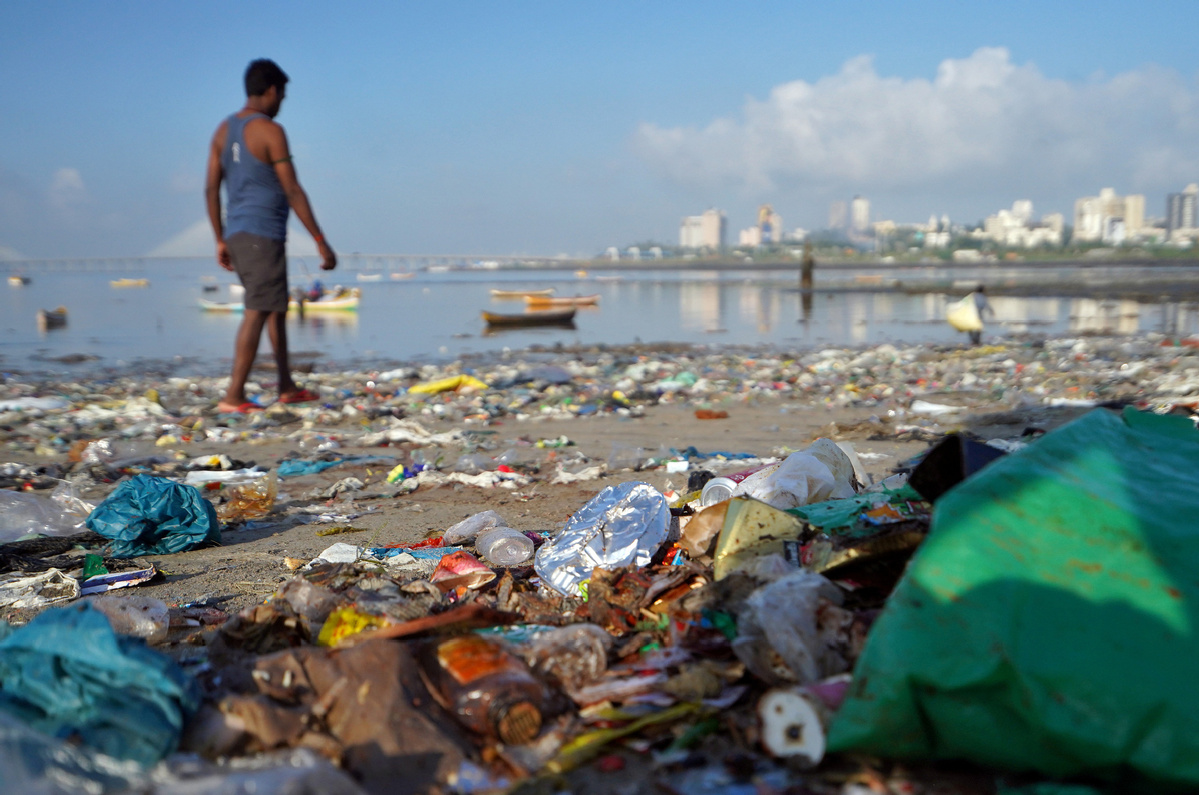 Environmental groups have accused the United Kingdom of backtracking on earlier promises not to export dirty plastic waste to developing nations.
They say the UK's exit from the European Union, which was completed on Jan 1, opened the door to it stepping away from the Basel Convention on the Control of Transboundary Movements of Hazardous Wastes and Their Disposal.
The convention was amended on the very day the UK left the bloc to outlaw exports of "dirty and unsorted" plastic waste to 187 developing nations.
The EU has pledged to follow the convention.
Jim Puckett, director of the Basel Action Network, which supports the prohibition, said the UK was well aware of the amendment, and the EU's intention to abide by it.
"We had assumed the UK would at least follow the EU, and so it is a shock to find out now that, instead, they choose to have a far weaker control procedure, which can still permit exports of contaminated and difficult-to-recycle plastics to developing countries," Puckett told The Guardian newspaper. "They are talking the talk, but they have failed to walk the walk."
He told the paper around 90 percent of the UK's plastic waste exports could be categorized "dirty and unsorted".
"This is the stuff we see being dumped and burned in Southeast Asia," he said.
The UK's ruling Conservative Party had said in its election manifesto that it would ban the export of such materials, and pledged that environmental standards would not be lowered after Brexit.
But under new British rules, exporters can ship dirty and unsorted waste plastic to developing nations, as long as those nations agree to accept it.
Britain, which has shipped two-thirds of its waste plastic overseas for many years, sent 7,133 metric tons to nations, including Indonesia, Malaysia, Pakistan, Turkey, and Vietnam, in September 2020, according to analysis by the nonprofit charity Last Beach Cleanup of HM Revenue and Customs data published in The Guardian.
A study in the journal Sciences Advances in October said records from 2016 show the United States was the world's biggest exporter of plastic waste, followed by the EU and India.
At that time, the UK was sending most of its plastic waste to China but that all changed in 2018 when Beijing said the country would no longer accept several kinds of waste. In 2017, China had taken 7 million tons of plastic waste from Europe, Japan, and the US, said a BBC report.
Yash Lohia, chief sustainability officer at Indorama Ventures, an Indian intermediate petrochemicals company striving to increase the recycling of plastics, told the Reuters news agency that China's move prompted big changes by forcing improved collection of recycling and higher rates of recycled material per product.
China has also introduced bans in recent months on several types of non-degradable single-use plastics, something that has prompted its manufacturers to make biodegradable versions.