Shaanxi shadow play finds takers
By Cheng Yuezhu | China Daily | Updated: 2021-01-14 10:13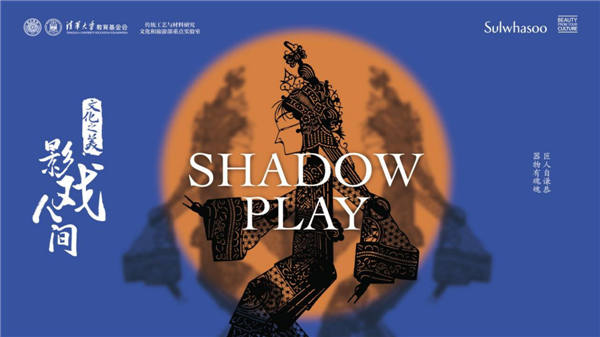 A Tsinghua University project is helping to preserve intangible culture in China, Cheng Yuezhu reports.
The lights go out and the show begins. Silhouettes of leather-made figurines are projected onto an illuminated screen, delineating stories with the accompaniment of musical instruments, opera-singing and storytelling.
Long before the invention of films, with the earliest text record dating to 1,900 years ago, the screen of shadow play provided a pioneering means of entertainment, its venues ranging from palaces to markets.
A recent experimental shadow play, Chang Zhi Gui (Long Way Home), offers an outlook on innovating upon the traditional art form with cross-cultural elements as part of the Tsinghua University Sulwhasoo Intangible Cultural Heritage Protection Fund's annual project.
The story explores a diaspora theme. The protagonist Tang Suo, an artist who has lived in Italy for years, comes home to Yan'an, Shaanxi province, for Lunar New Year. The reunion dinner sees a dispute between the protagonist and his father, who disapproves of him living far away from home.
Su Dan, a professor at Tsinghua University and director of the project's management committee, points out the imperativeness and complexity of innovating upon shadow play.
He says shadow play is a comprehensive art form that incorporates painting, sculpture, performance and Chinese opera. Hence, its innovation must take all these aspects into consideration.
"The implication of this experimental play is an attempt to rejuvenate the ancient art form of shadow play and rid it of its confines," Su says.
The denouement of the play sees the reconciliation between the protagonist and his father, unconventionally with the Italian song Santa Lucia rendered with a Shaanxi regional opera-singing style.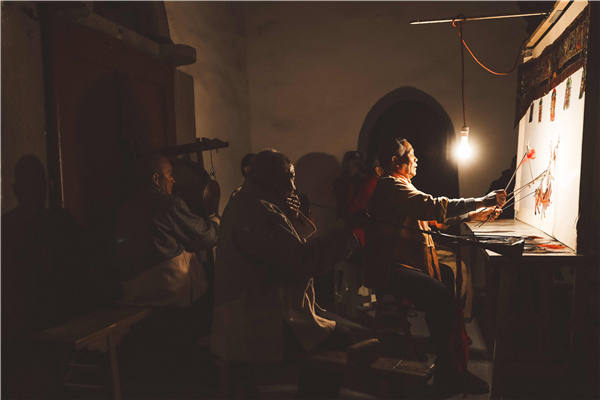 As the conflict escalates, the father wants to find an effective way of communicating with his son. As the son has difficulty comprehending the dialect used in a local art form, the father chooses to sing the Italian song that is well-known in China, according to the play's director Zhang Jian.
To get the artists to learn singing in lyrics translated into Mandarin instead of their regional dialect was not an easy task. It took 79-year-old Wang Jinfa, who plays the father, some 50 days to learn how to sing the song.
"For 70-year-olds to accept novel things, they must have the willingness and a proactive attitude," Zhang says.
"We spent almost a year visiting and interviewing elderly artists, and establishing a consensus (to make changes)."
He stresses the importance of making connections between shadow play in its old form and modern life.
Wang is a practitioner of Tongchao shadow play, an intangible cultural art form of Shaanxi province, which incorporates leather-carving, shadow-puppetry performance and a local Chinese opera style.