Sick children see wishes come true
By Wang Qian | China Daily | Updated: 2021-01-14 10:38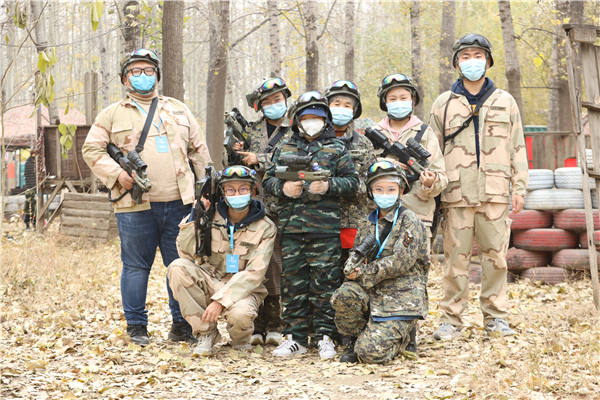 Organization reaches out to give young heroes battling serious illness a special treat, Wang Qian reports.
Mu Yi does not have the cape or a cloak of a superhero, but there is no disputing the fact that this boy of 5 has shown a courage that puts him firmly into that category.
Yi has been fighting stage 4 neuroblastoma since he was 3 years old.
In his young life he has had tumor surgery, two stem cell transplants and dozens of chemotherapy and radiation sessions. The cancer that starts in nerve cells outside the brain returned in November. Doctors at the Shandong Cancer Hospital and Institute in Jinan, Shandong province, suggested two brain operations.
"I don't know how long my son can live. As a father, I just want to let him experience the common things and joys that his peers experience and bring him love from the world," Mu Cong, a veteran who was part of the rescue mission after the Wenchuan earthquake in 2008, says.
He wants to help his son to make the most out of his life. They have made a New Year wish list, which includes 50 things that many of us might take for granted, such as a movie, a beach trip and a day in kindergarten.
The boy's wish list has gone viral online and touched hearts across the country.
Numerous people have contacted the father to help the boy to fulfill his wishes and donated money to support the family to cover the costs of the illness.
"We have received so much kindness, which makes me believe that no matter how hard it can be, love can help us conquer all the difficulties," Mu Cong says.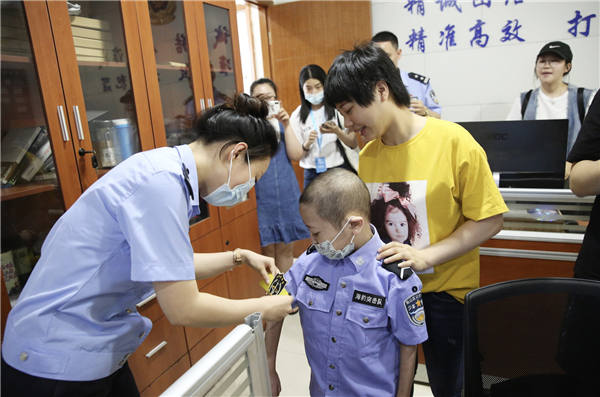 One of the boy's wishes-meeting Ultraman-has been a hot topic on social media Sina Weibo, which has been viewed more than 290 million times so far. Ultraman is a Japanese superhero TV series. The silver-and-red-suited hero and protector of peace is Yi's idol.
"It is difficult to explain to a boy about why he has to go through all this pain and therapies. When he cannot bear the pain, I always tell him that he has monsters in his body and he should fight them like his hero Ultraman always does," the father says, adding that his son has been excited to hear that Ultraman will visit him.
Under the coordination of charity organization Childream, and China Shanghai Character License Administrative Co, the copyright representative of Ultraman's creator Tuburaya Productions in China, the official Ultraman will visit the boy when he is in stable condition, Xu Wenjun, founder of Childream, says.
Yi is the latest child who has been contacted by Childream to make a dream come true.