Microsoft teams up to empower over 1m women with digital skills
By Ma Si | chinadaily.com.cn | Updated: 2021-01-14 14:40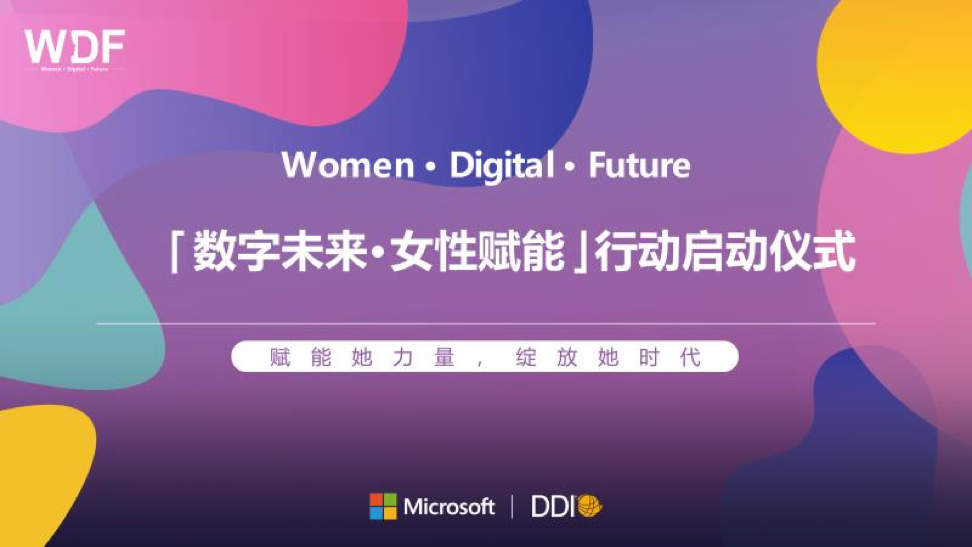 The US tech giant Microsoft Corp and the leadership consulting firm DDI jointly launched a new initiative on Thursday, with the aim of helping more than 1 million women in China improve their digital skills and embrace the digital future by the end of 2021.
The Women Digital Future initiative came as reports show that women have been more negatively impacted by the COVID-19 pandemic than men, and an improvement in digital skills is expected to help them better deal with the fallout from one of the world's largest healthcare crises in recent memory.
Microsoft said it will partner with a number of companies and organizations to empower women in multiple ways, as the pandemic has accelerated digital transformation worldwide and women are faced with more challenges in both life and work.
Alain Crozier, chairman and CEO of Microsoft Greater China, said, "Microsoft has always actively championed diversity and inclusion internally, placing a high value on the development of our female employees and strongly promoting the power of women to drive the world forward."
"In the context of the new normal, Microsoft will continue to leverage its technology, resources and platform advantages to work with more companies and organizations that share the same philosophy, helping empower women with digital skills and enabling them to embrace the digital age. At Microsoft, we consider this our duty and responsibility, and we shall continue to power forward in our mission," Crozier said.
By bringing corporate leaders together in the Women Digital Future joint initiative, Microsoft and participating companies seek to empower women in this accelerated moment of digital transformation, so that they can not only leverage the power of technology to achieve their own dreams but drive incredible value and creativity for their industries and society as a whole, unleashing greater impact in the digital age. This series of initiatives will focus on four areas, namely, thought leadership and insights, awareness and inspiration, digital upskilling, and inclusive leadership.
Mindy Yeh, DDI Asia vice-president and managing director of Greater China, said the company's global survey shows that there are nearly double the number of female leaders at the top 20 percent of financially performing enterprises than in the bottom 20 percent. Moreover, they boast notable advantages in terms of collaboration, synergy creation and growth culture.
Cecilia Qi, general manager of pharmaceuticals and vaccines at GSK China, who is also a representative of the initiative's founding parties, said, "Digital transformation is both an opportunity and a challenge for women. This is especially the case in the new normal, which requires companies to provide women with more support to help them achieve better work-life balance and continue to attain success as they continue forward in their career. Success is gender neutral, and I believe that, in the future, society will be more supportive and inclusive of women and empower them with more diverse and equal career opportunities."