ASEAN countries set to bounce back from pandemic
By PRIME SARMIENTO in Hong Kong | CHINA DAILY | Updated: 2021-01-15 09:46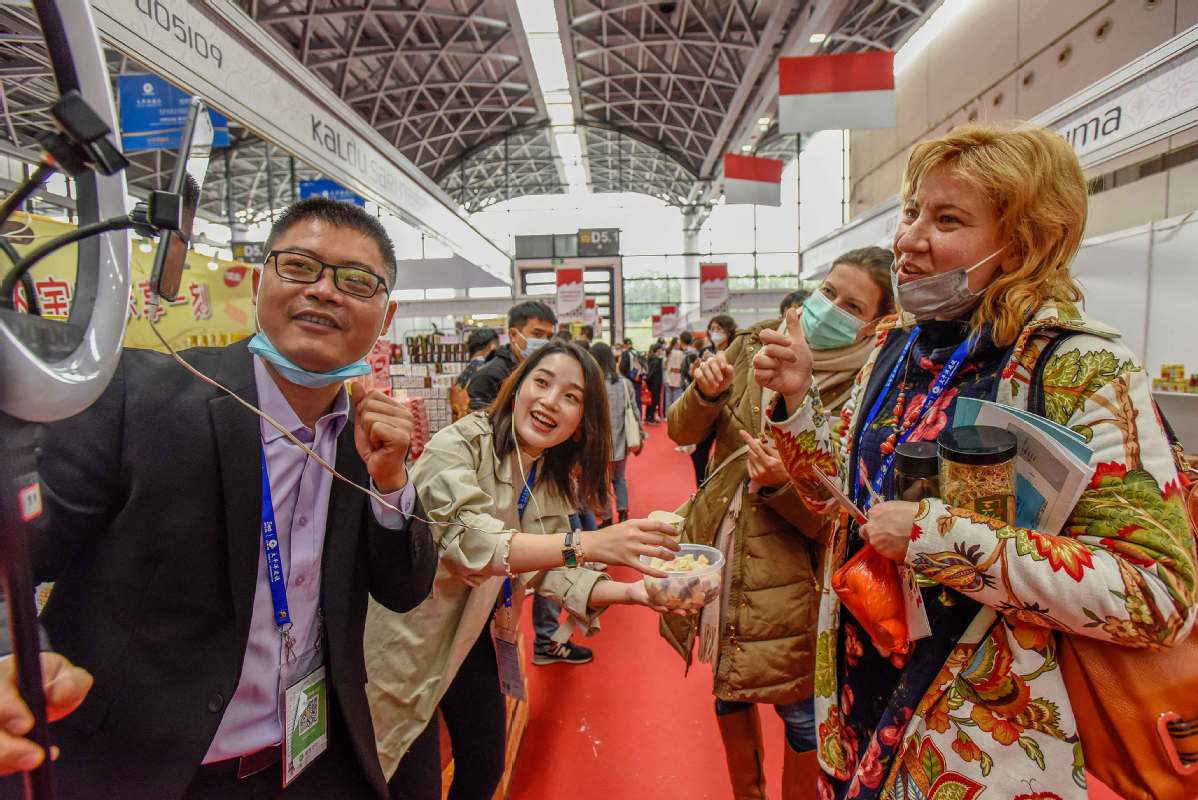 Southeast Asia is poised for economic recovery this year, with the rollout of COVID-19 vaccines and steady trade with China seen supporting growth even as the region battles the pandemic, analysts said.
Bart Edes, an international trade policy expert in Montreal, Canada, said mass vaccinations can help the members of the Association of Southeast Asian Nations control the spread of the coronavirus and ease the movement restrictions that have reduced economic growth.
"If countries can acquire COVID-19 vaccines in the early months of this year and quickly put them to use, then ASEAN as a whole could register GDP growth of 5 percent or more in 2021," he said.
The Asian Development Bank has estimated that Southeast Asia's gross domestic product would contract by 4.4 percent in 2020, but bounce back in 2021 with expansion of 5.2 percent.
Ruben Carlo Asuncion, chief economist at Union Bank of the Philippines, said inoculating most of the population in the ASEAN bloc will be a game changer for the region.
"But vaccine rollouts in different ASEAN economies may vary and may be uneven. Thus, recovery may also be uneven and (may vary) for each country," he said.
Analysts agree that there is no doubt the region as a whole will get a major lift, thanks in large part to China's robust recovery and its strong consumption.
China, which is Southeast Asia's biggest trading partner, is the only major global economy that expanded in 2020, with economists predicting a growth rate of slightly over 2 percent for the Asian giant for the year despite a pandemic-induced 6.8 percent plunge in the first quarter.
China's economy started bouncing back in the second quarter of 2020 as authorities brought the coronavirus under control and helped restore commercial activities.
After expanding 3.2 percent from a year earlier in the three months to June, the nation's GDP recovered further to post 4.9 percent growth in the third quarter, taking the figure for the first nine months of the year to 0.7 percent.
The country's foreign trade likewise surged in the third quarter of last year, with exports expanding by 10.2 percent and imports rising by 4.3 percent.
"China has turned the corner and is one of the few economies that achieved positive growth in 2020. This would be a boon for ASEAN economies, which have become increasingly dependent on (exports) to China," said Edes, who had served as the ADB's representative in North America.
The World Bank has forecast that China's GDP growth will return to its pre-pandemic level this year, with a projected 7.9 percent expansion.
Iris Pang, chief economist at Dutch investment bank ING, said the trade relationship between China and the ASEAN members has become "more complementary", with increased demand from China expected to support the grouping's manufacturing and export sectors.
Largest trading partner
In a speech at the 23rd China-ASEAN leaders' meeting in November, Chinese Premier Li Keqiang said China-ASEAN trade in the nine months to September rose 5 percent to $481.81 billion, making the bloc China's largest trading partner.
Chinese demand will give Southeast Asian nations a shot in the arm, but the recovery pace will depend on how quickly they roll out COVID-19 vaccination programs.
Singapore became the first Asian country to receive a COVID-19 vaccine from Pfizer and BioNTech, with the first shipment arriving on Dec 21. Prime Minister Lee Hsien Loong was vaccinated on Jan 8, marking the launch of the mass vaccination program in the city-state.
Indonesia, which partnered with China's Sinovac Biotech to produce the CoronaVac vaccine, has started nationwide vaccinations on Wednesday. The country is also developing its own vaccine and has secured vaccines from global pharmaceutical companies Novavax and AstraZeneca as authorities aim to vaccinate more than 60 percent of the country's roughly 270 million population by 2022.
Malaysia has secured orders from AstraZeneca, Pfizer-BioNTech and the global COVAX facility that is backed by the World Health Organization. The Malaysian government is also negotiating with other companies as it plans to inoculate more than 80 percent of the country's population.
Elsewhere in the region, the Philippines is allocating 82.5 billion pesos ($1.72 billion) to buy 148 million doses of COVID-19 vaccines from pharmaceutical companies including AstraZeneca, Sinovac and the Serum Institute of India.
Vietnam has ordered 30 million doses from AstraZeneca and is also developing its own vaccine.
Manu Bhaskaran, founding director and CEO of Centennial Asia Advisors, an economic consultancy in Singapore, said that even before the arrival of the vaccines Southeast Asian countries had mostly managed to keep the pandemic under control thanks to better treatment regimes and improved testing.
"Moreover, governments are finding more calibrated ways to control outbreaks of infection rather than enforcing economywide lockdowns," he said.
Bhaskaran was referring to the decisions of governments in the region to gradually reopen their economies after months of lockdowns.
But while businesses have reopened, governments are persisting with social distancing and strict hygiene measures. Singapore and Vietnam have sealed travel bubble agreements with some countries, but most countries in the region have kept their borders closed to rein in the number of COVID-19 infections.
Analysts expect the signing of the Regional Comprehensive Economic Partnership, or RCEP, the world's largest free-trade agreement, to boost the ASEAN bloc's trade with China and other RCEP signatories such as Australia, Japan, New Zealand and South Korea.
However, its impact will be felt only over the long term as the RCEP was signed in November and is yet to be ratified by most the signatories.
"RCEP is not likely to play a major role in ASEAN recovery (this year) because it has not yet come into effect," Bhaskaran said.
Analysts are positive overall about Southeast Asia's prospects but worry about potential risks brought by the discovery of COVID-19 variants.
"If the new variant of COVID-19 is more contagious as experts say, then economies would most likely respond to prevent the spread among their own population by stringent lockdowns and more restrictions on people's movement,"Asuncion said.
Edes warned that if the vaccines prove ineffective against the mutated virus, this will further strain public healthcare systems and threaten the economic recovery of the region.