Sharon Fraser : The awareness of Chongqing needs to be built outside of China
By Mikkel Larsen | ichongqing.info | Updated: 2021-01-25 10:17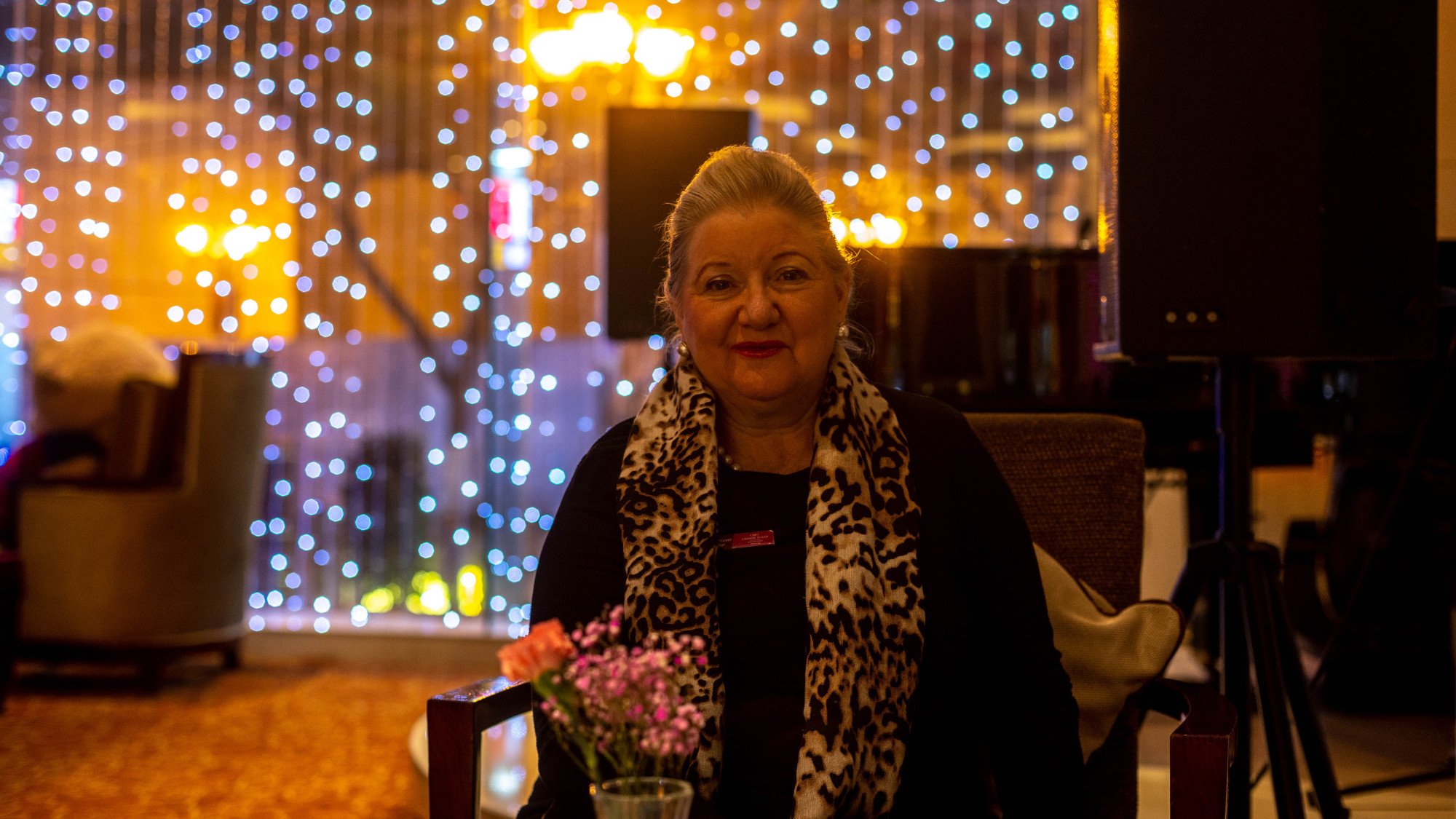 Chongqing – During the week of the Chongqing Two Sessions, iChongqing conducted an interview with Sharon Fraser, an expatriate living and working in Chongqing as the General Manager of the Crowne Plaza Chongqing Jiefangbei Hotel located near the iconic Clock Tower in downtown Chongqing. We met with Sharon to talk about some points mentioned in the 14th 5-year plan and Chongqing's Development over the past several years.
One topic of the upcoming 14th Five-Year Plan for Chongqing is the Chongqing-Chengdu Economic Circle. Chongqing and Chengdu have already shared a close bond, but the new economical developments and incentives are further strengthening the collaboration and deep relationship between the two cities and even the people who live and work in both.
'The Train Network in China is Amazing'
"There are already many people from both cities living the other, for example, I have quite a few Chengdu staff working in my hotel already, who often go home on weekends. And I know we have many Chongqing staff working in our hotels in Chengdu." Sharon said, speaking of how the cities are getting more and more connected and how commuting between the two cities is easier and faster than ever. "I am sure an even faster train will make it even faster and easier. The great new train stations are so efficient, it is the best way to travel. The train network in China is amazing."
Being the General Manager of a Large Hotel in the heart of the City, Sharon is also very familiar with the many attractions, scenic- and historical sites to visit in Chongqing, not only in the downtown area but also out in the counties and districts. She has been on the three gorges cruise many times, and still considers it a must, for people visiting Chongqing, to see the beauty of the city, it's bridges, and mountains from the river.
'The Scenery and Nature is Beautiful'
Sharon says she has always enjoyed the amazing tourism sites around Chongqing, and she has visited many herself. Some of her favorites include Black Valley, Wensheng Stone Forrest, Dazu Rock Carvings, Leitan, and of course, Wulong. "I particularly love the old towns of which Chongqing has so many amazing ones to visit."
There is more to Chongqing than just the tourism locations. The city is also putting a heavy emphasis on developing its own cultural scene more. And Sharon is eager for more people to visit and explore Chongqing for themselves, and feel the same sense of wonder that she felt when she came here herself. "The challenge with Chongqing is that it is not so well known outside of China, so the awareness needs to be built. Many foreign tourists know and go to Beijing, Shanghai, and Xi'an, even Chengdu, which is famous because of its Pandas," she said. But she knows many who have come to Chongqing and been really surprised and happy when they found out what Chongqing had to offer them.
More cares on Environment
Talking about Chongqing's push for a greener and more sustainable environment was something that Sharon really noticed. Passing legislation that will ban smoking from public areas, hotels, and restaurants is something that she herself, and her colleagues really appreciate. And along with the effort made by the city itself, her hotel is also doing a lot to cut down on waste, recycling as much as possible, and donating supplies to rural communities where they can be of use.
"We also have many recycling programs with our rubbish and things like soap that we donate to a charity. It gets cleaned and disinfected and recycled through a program with one of our suppliers and sent to poorer areas and countries for people that do not have soap." The InterContinental Hotel Group (IHG) which the Crowne Plaza Chongqing Jiefangbei Hotel is managed by, is moving to install larger dispensers in their bathrooms to avoid single-use containers, they use bamboo and paper for takeaway boxes rather than plastic and will get rid of plastic bottles this year as well. "We are constantly monitoring and looking at all the areas where we can make a difference to preserve and look after the environment. The Crowne Plaza was one of the hotels that always had a real Christmas Tree during the holidays, but this year, our tree was made from recycling as well. It is a large and important focus for us," she added.
Many communities around Chongqing have implemented more strict waste sorting and management as well, where each apartment and household now have to properly sort and dispose of their waste.