Highway joins list of China-Guinea Bissau projects
By Otiato Opali in Nairobi, Kenya | chinadaily.com.cn | Updated: 2021-01-25 21:03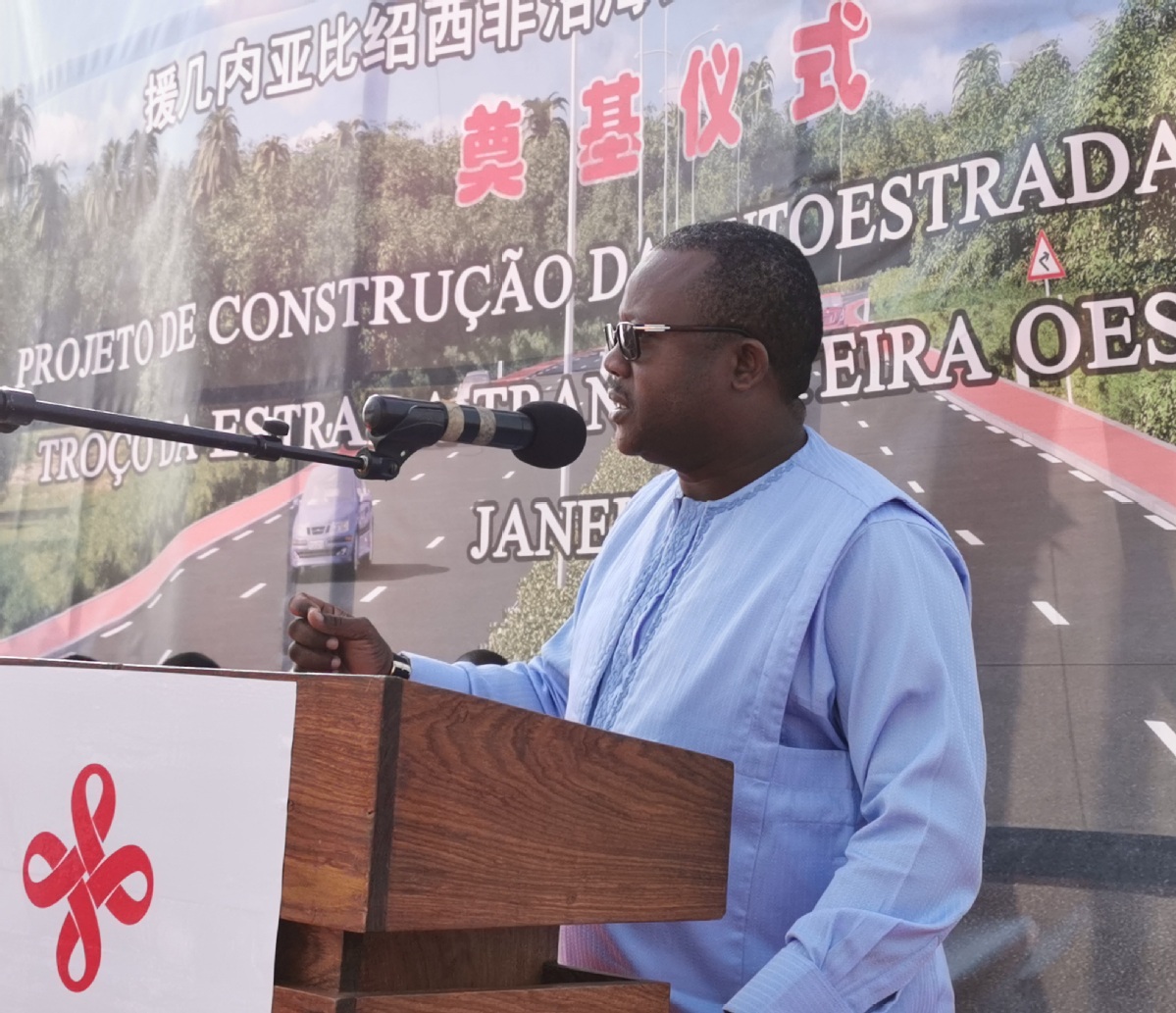 Umaro Sissoco Embalo, Guinea-Bissau's president, joined Guo Ce, China's ambassador to Guinea-Bissau, and other guests on Friday in presiding over the official ceremony to lay the foundation stone for the construction of a Chinese-funded highway. Once completed, the 14-km highway will link the city of Bissau to the suburb of Safim.
Citing numerous other projects China has supported within his country, Embalo expressed his gratitude and emphasized that China is an important partner of Guinea- Bissau.
"China and Guinea- Bissau have a deep and brotherly friendship. China has provided important assistance to Guinea-Bissau for a long time and selflessly supports the development of Guinea-Bissau's economic and social fields, such as health, education and agriculture," Embalo said.
"Guinea is willing to continue to strengthen pragmatic cooperation with China, tighten the bond of friendship, and promote stable and long-term relations between the two countries."
In his remarks, Guo underlined the importance of the construction of this highway between Bissau and Safim, which will help the inhabitants and especially socio-economic development in the country. Guo stressed that this project is the fruit of good relations between Beijing and Bissau, who have decided to cooperate more in different fields.
"With the political stability being witnessed in Guinea-Bissau, it is believed that with the joint efforts of both sides, cooperation in various fields between our two countries will usher in a new height of development," Guo said.
Fidelis Forbes, Guinea-Bissau's minister of Public Works, Habitation and Urban Planning, thanked the Chinese government for assisting the Guinea-Bissau government in the construction of the Bissau-Safim road section and other projects.
"China assisted Guinea-Bissau in the construction of the presidential palace, parliament building, government building, judicial building, national stadium, national health school, and the China-Guinea Bissau Friendship Hospital," Forbes said.
"These projects are of great significance to the economic and social development of Guinea-Bissau and the improvement of people's well-being. Guinea will fully cooperate with the Chinese project team to complete the highway project with quality and in time," he added.