Student strives to stave off spread of sand
By MA JINGNA in Lanzhou and YE ZIZHEN | CHINA DAILY | Updated: 2021-01-26 08:41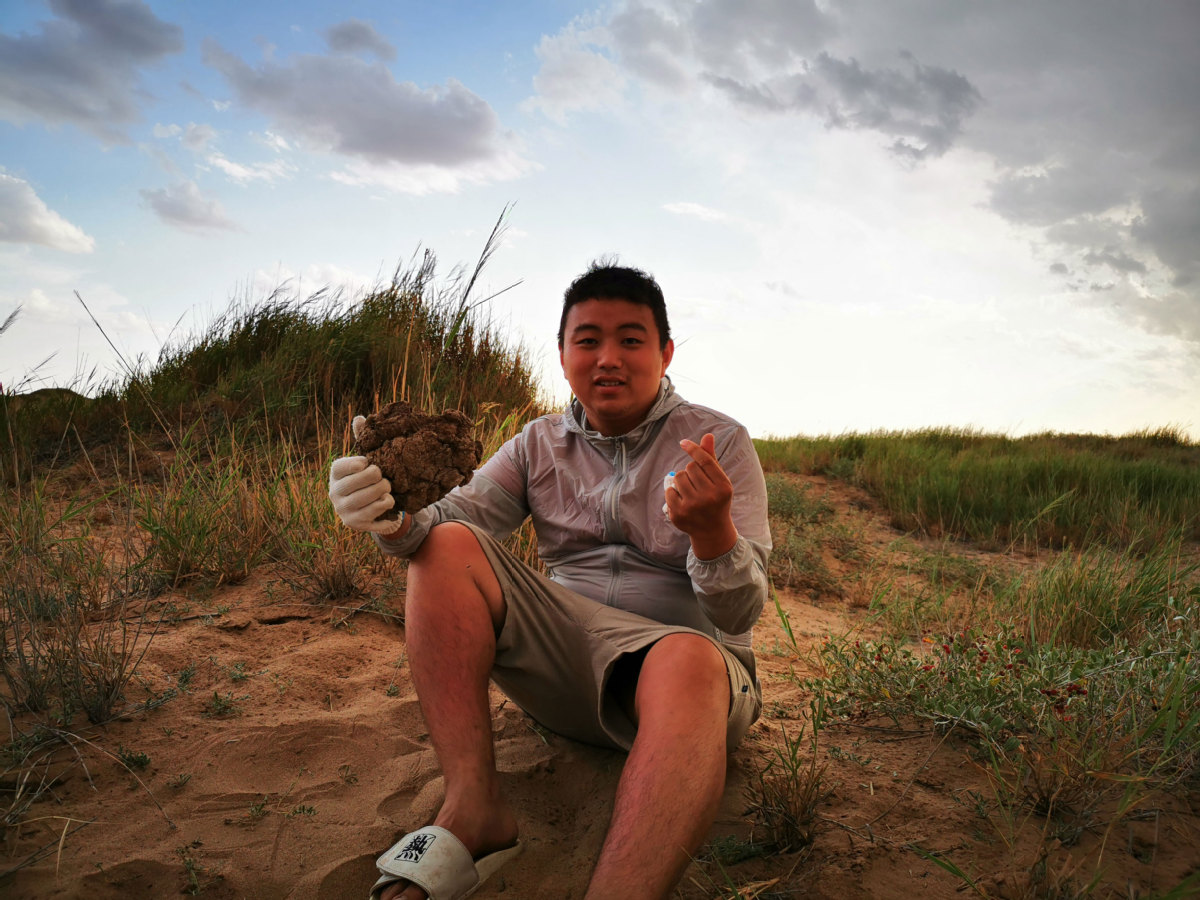 Passion leads Shanghai man to create organization to fight desertification
Liu Zhizhuo juggles life as a graduate student, the founder of an environmental organization and a volunteer in the fight against desertification.
Liu, 23, studies environmental science at Shanghai Jiaotong University.
He was honored as one of the "Most Beautiful Chinese College Students" of 2020 by the Ministry of Education. Only 10 students are given this honor nationwide.
Since 2016, his sophomore year, Liu has been growing plants in Minqin county, which is surrounded by the Badain Jaran and Tengger deserts, in Gansu province.
During the summer of 2016, after a 24-hour train journey and a six-hour drive, Liu and eight of his peers from the university finally arrived in Minqin-2,360 kilometers from Shanghai-for the first time.
Not familiar with the situation in Minqin, Liu, a native of Fuyang, Anhui province, and his companions slept on the floors of local residents' houses.
They would soon develop a routine, waking up at 6 am and heading toward the Tengger Desert with grass squares, seeds of haloxylon ammodendron and the necessary tools.
They would usually stay in the desert for several days. Their skin would burn under strong, ultraviolet rays, and sand blown by wind gusts would sting their eyes.
Meals were a problem, and fresh vegetables were a treat. Every four days, one of the group members would go to nearby market in town to buy produce.
Of course, they experienced some joy amid their initial hardships.
They learned how to cook different potato dishes, a skill that became useful during their stay on the sands. And during their first night in the desert, they enjoyed stargazing.
"Watching the stars that night will be a special memory for us," Liu said.