Smartphone makers eye bigger slice of global pie
By MA SI | China Daily | Updated: 2021-01-26 09:47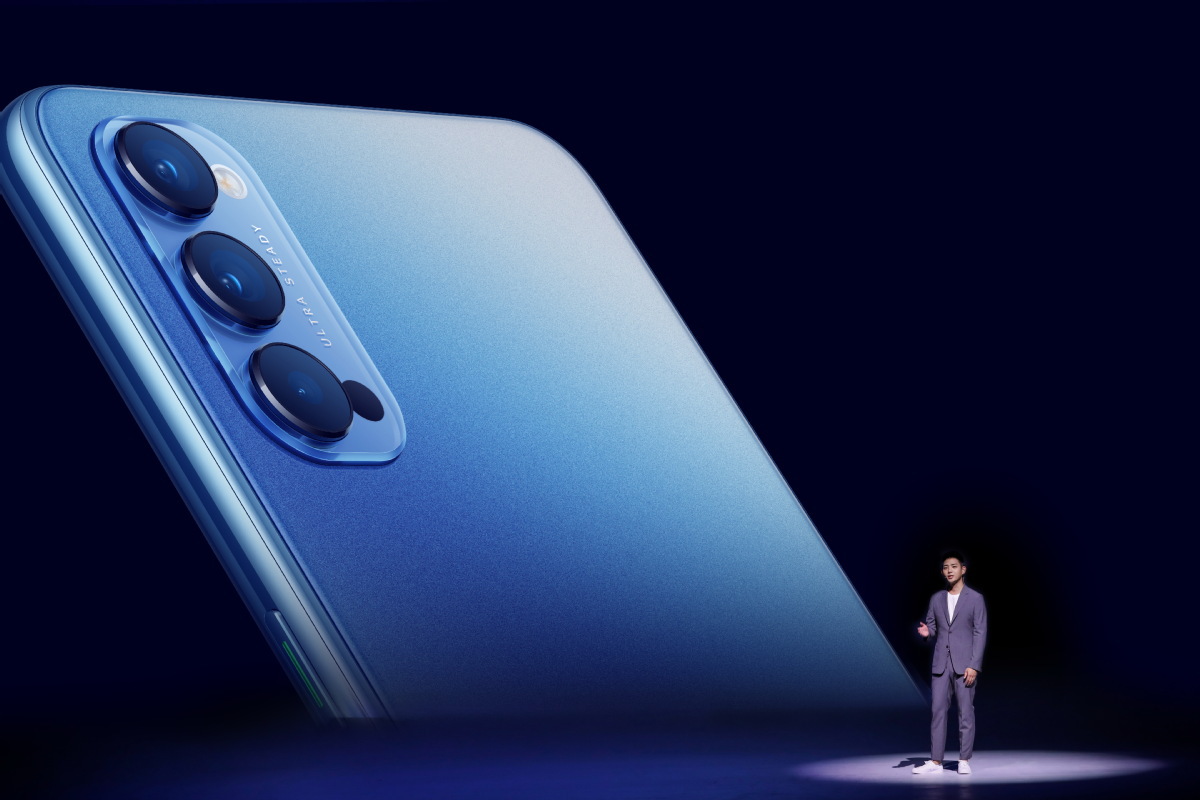 Chinese smartphone vendors are eyeing a bigger share of the global market and become more competitive players in the internet of things sector, experts said.
The ambitions of the companies come at a time when more consumers are ready to upgrade their devices to 5G, while the commercialization of the fifth-generation wireless technology is set to generate new opportunities in the IoT sector.
Chen Mingyong, CEO of Oppo, said the company aims to be a tech pioneer in IoT in 2021 with a bigger presence in the high-end smartphone segment, after it recorded an impressive growth in the past year.
Chen said in a new year message that Oppo saw a satisfying growth in 2020 despite headwinds such as the challenges from the COVID-19 pandemic.
In Southeast Asia, Oppo maintained its leading position in the smartphone market. In India, as the company expanded local sales, its brand preference among local consumers rose by 33 percent.
In Western Europe and Japan, Oppo's shipments of smartphones more than doubled. Such expansion has helped Oppo grow the number of users of its operating system ColorOS close to 400 million, Chen said.
"Meanwhile, we have also enriched the portfolio of our IoT products, unveiled smart TVs, new smartwatches, earbuds and other products," Chen said.
"This year, Oppo will forge ahead and strive to become the explorer and leader in the era of integration of all things."
In the context of such goals, Oppo is not alone. Smartphone vendors including Realme, Vivo and Xiaomi are intensifying efforts to grab a bigger share in the global smartphone market after Huawei Technologies Co's overseas phone business was hampered by a string of the United States government's restrictions on its supply chains.
Li Bingzhong, CEO of Realme, a fast-growing Chinese smartphone brand, said the company will look to expand its offline presence and enrich its IoT portfolios in 2021.
"We will open more than 100 stores in India and Southeast Asia this year, as part of our broader plan to open more than 1,000 stores globally," Li said.
Launched in mid-2018, Realme is a fast-growing brand in the world, chiefly relying on its popularity in e-commerce sales channels and its resonance with young consumers.
According to Li, Realme had entered just 35 markets at the start of 2020, but the figure jumped to 61 by the year-end, as the company fully leveraged its advantages in e-commerce and other marketing resources.
Due to strong competition from rivals, Honor Device Co Ltd, the Chinese phone maker that has gained full independence from Huawei, is aiming to restore its overseas business in the first two quarters of 2021.
Zhao Ming, CEO of Honor, said the company will launch its latest smartphone View 40 in Russia soon after the new company solved its supply chain problems by inking partnerships with major chip suppliers.
Zhao said the new company is registering its units in dozens of overseas countries, adding that Honor's overseas marketing system and assets have already been injected into the company.
Honor was sold by Huawei in November to a Chinese consortium of over 30 agents and dealers to ensure the brand's survival.
Jia Mo, an analyst at Canalys, a market research company, said it will be difficult for Honor to completely fill the void left by Huawei, as other players have already eaten into Huawei's market share.
Also, Honor will need time to prove its strategy, especially in the face of lingering policy uncertainties from the United States government, Jia said.