UK asylum: Protecting system from abuse by charlatans
By Grenville Cross | China Daily Asia | Updated: 2021-01-27 10:22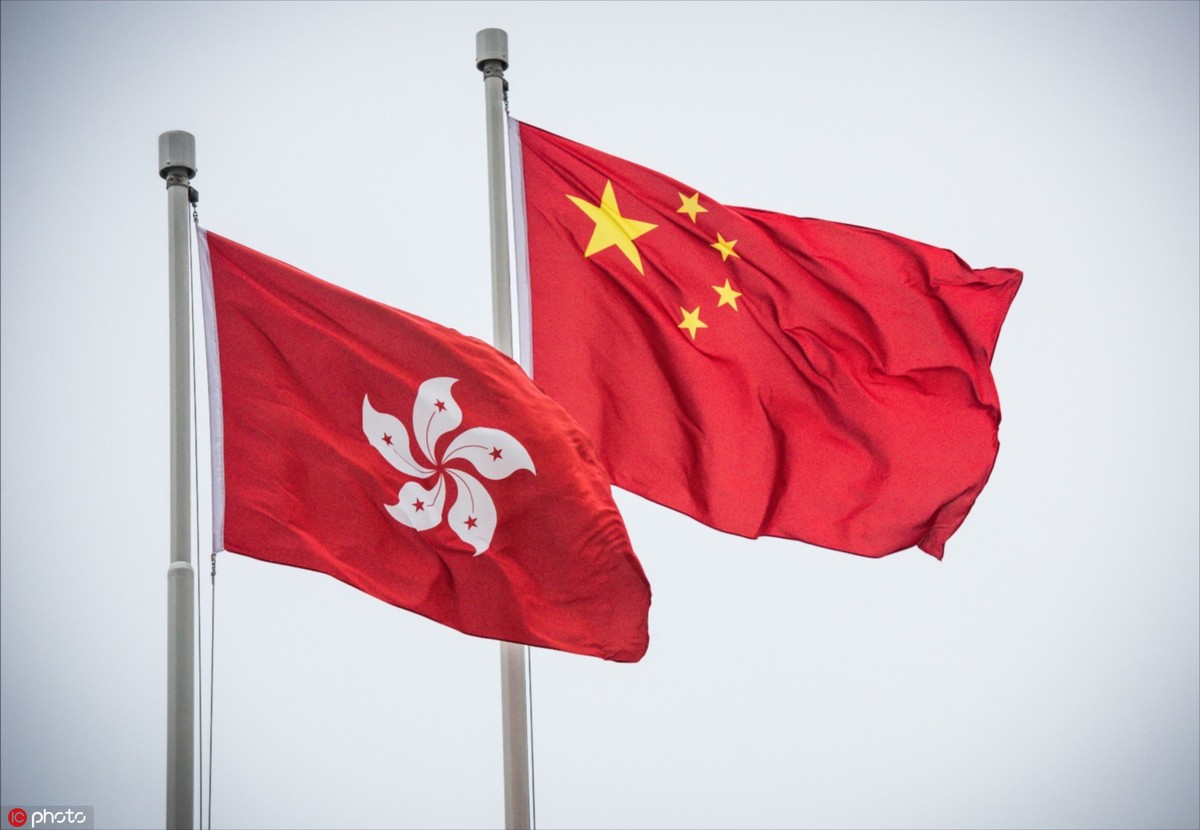 On December 21, Nathan Law Kwun-chung, a professional agitator, announced that he was seeking political asylum in the United Kingdom. He said an anti-China "consensus needs to be built" in the UK and the EU, and he wanted to help take this forward. However, before the UK authorities rush into granting him asylum, they need to know rather more about him, particularly if they value truth and decency in those they admit.
A former leader of the defunct Demosisto Party, a quasi-secessionist grouping, Law is wanted for various crimes, including collusion with foreign powers. Since fleeing Hong Kong, just before the National Security Law was enacted on June 30, he has spent his time urging foreign powers to adopt hostile policies towards Hong Kong and China as a whole, although this is a long-standing fixation.
In 2019, apart from stirring up internal dissent in Hong Kong, Law also called on US lawmakers to enact laws to enable America to revoke the special trade status enjoyed by his home city, thereby endangering people's jobs, and also to sanction its officials. The US has since shown its appreciation of his efforts in different ways, one being the invitation he received to attend the State of the Union Address, given by the former President, Donald Trump, in Washington, DC, on February 4.
When, moreover, the former US Secretary of State, Mike Pompeo, visited the UK last summer, he duly summoned Law to see him on July 21, and, during their 20-minute exchange, patted him on the head for furthering his anti-China agenda. Although the precise instructions he gave Law are unknown, what is clear is that, shortly afterwards, on August 21, Law wrote to the British Foreign Secretary, Dominic Raab, urging him to impose what Hong Kong Watch, his local patron, described as "targeted Magnitsky sanctions on Chief Executive Carrie Lam and other Hong Kong and Chinese government officials".
Thereafter, on December 17, Law appeared before the US Senate Judiciary Committee, and claimed that the National Security Law, which has restored peace and stability to Hong Kong, has "created psychological terror and fear across the city". This, of course, was precisely what the assembled China bashers had come to hear, and he will undoubtedly be rewarded with more invitations in future.
After arriving in the UK, Law immediately liaised with Hong Kong Watch, a propaganda outfit which specializes in maligning the Hong Kong authorities and churning out fallacies about China. It is run by the serial fantasist, Benedict Rogers, whose activities resulted in his exclusion from Hong Kong in 2017, and has nursed a grievance ever since. Its patron, perhaps inevitably, is the former governor, Chris Patten, who sees it as a useful platform for his periodic rants about China.
Rogers, like Law, is closely linked to Pompeo, whom he hopes will be the US President one day. In Law, they both recognized a publicity seeker who could advance their agendas, and they therefore pandered to his not inconsiderable ego. Indeed, on September 21, Rogers even called Law his "hero", praising what he called his "quite remarkable decency". This, while flattering Law, will have shocked anyone familiar with his criminal antecedents, particularly his victims, although he has gone to considerable lengths to re-invent his past.
When, for example, Law was interviewed by the UK's Daily Telegraph, on July 18, he cynically whitewashed his criminality. He claimed to have been "in the first batch of political prisoners to receive prison for a peaceful demonstration", and that he "didn't intend to harm or damage anything, we were just crossing a line". Although, by posing as a martyr, he hoped to attract support, the reality was very different. There was, of course, nothing "political" about Law's trial, and he was convicted by a professional judge who, having considered the hard evidence, found that his guilt was proved beyond reasonable doubt. The evidence, moreover, revealed Law's ugly side, of which the newspaper's readers were never told.
In 2016, Law was convicted of inciting people to participate in an unlawful assembly, at the East Wing Forecourt of the Central Government Offices in Admiralty, a restricted area, on September 26, 2014. The evidence showed that he, and others, orchestrated a mass invasion of the forecourt, with several hundred people trying to smash their way in. By forcing the gate, overturning barriers and scaling the fence, the crowd fought its way in, injuring 10 security guards in the process. Although, no thanks to Law, most of the injuries were relatively minor, one guard, Chan Kei-lun, sustained bruises, swelling and a fracture. Of the 10 security guards, 5 had to take sick leave of between four and six days, while Chan, the most seriously hurt, was off work for 39 days. Yet Law, despite what Rogers calls his "remarkable decency", has not apologized to any of his victims, let alone paid them compensation.
Thereafter, the Court of Appeal described Law's crime as "a large-scale unlawful assembly, involving violence". Of course, Law concealed this from the Daily Telegraph's readers, many of whom may have been duped by his false piety. If, however, his 10 victims, particularly Chan, ever discover that he has taken to telling people that his conduct was "peaceful", and that he was only "crossing a line", they will undoubtedly share the disgust of everybody in Hong Kong who values truthful commentary.
However, not content with misleading the great British public, Law then switched his attentions to none other than the French President, Emmanuel Macron. On August 28, just prior to Macron's meeting with the Chinese Foreign Minister, Wang Yi, Law sent him a letter, which was not only naive, but also dishonest. He claimed, firstly, that he had been punished for his role in "leading peaceful pro-democracy demonstrations", and, once again, he concealed how his invasion of restricted premises was violent and injured 10 people.
Law then told Macron that he had been expelled from membership of the Legislative Council "simply for quoting Mahatma Gandhi as I took my oath of office". What, however, he concealed was that, instead of taking his oath in the sincere and solemn manner required by law, he chose to indulge in a crude rant, even yelling about "resistance and struggle", and distorting its pronunciation. Quite clearly, no other legislature in the world would tolerate puerile attempts to turn formal proceedings into a farce, least of all the French Assembly, and there is no reason why Hong Kong's should do so either.
Since Macron will not have studied the 1984 document, at least in any detail, Law then told him that the National Security Law was "a flagrant violation of the Sino-British Joint Declaration". What, however, he did not reveal was that the Joint Declaration said nothing about national security, which involves China's own defense interests. Indeed, the UK never proposed, and China never agreed, that, after 1997, Hong Kong would be denied the laws it required to defend itself from subversive activities or terrorism, or to protect the nation. Under China's Constitution, national security is always a matter for the country as a whole, just as it is in France, although Law explained none of this to Macron.
As if this was not bad enough, Law then informed Macron that the National Security Law "destroys those rights and freedoms" enshrined in the Joint Declaration. Once again, this was a calculated attempt to deceive the French leader, who was not advised that the International Covenant on Civil and Political Rights (ICCPR), which guarantees essential rights and freedoms, applies in Hong Kong, through its Basic Law (Art.39). Yet more shamefully, he was not told that the National Security Law itself states unequivocally that the provisions of the ICCPR "shall be protected in accordance with the law" (Art.4), something which has been welcomed by fair-minded observers, and which, had he known about it, would also have comforted Macron.
What Law is doing, therefore, is to engage in a campaign of disinformation, in an effort to promote the agendas of his foreign handlers. He is whitewashing his unpleasant past, distorting the nature of various legal instruments, and conjuring up images of Hong Kong which are unrecognizable to its law-abiding people, who are only too grateful that protest-related violence has ended. His motivation, of course, is to assist those who wish to strike at China by using Hong Kong.
When, therefore, the UK authorities process Law's asylum application, they must be on the alert, for otherwise, unless they are complicit, they will also be hoodwinked. After all, even if they send him packing, as they so obviously should, he can always look to his US allies to help him out, which is the least they can do after all he has done for them. Either way, he will be no loss to Hong Kong, and everyone who cares for the city will be only too glad to see the back of him.
The author is a senior counsel, law professor and criminal justice analyst, and was previously the director of public prosecutions of the Hong Kong SAR.
The views do not necessarily reflect those of China Daily.