The tireless cartoonist
By Zhang Kun | CHINA DAILY | Updated: 2021-01-29 08:14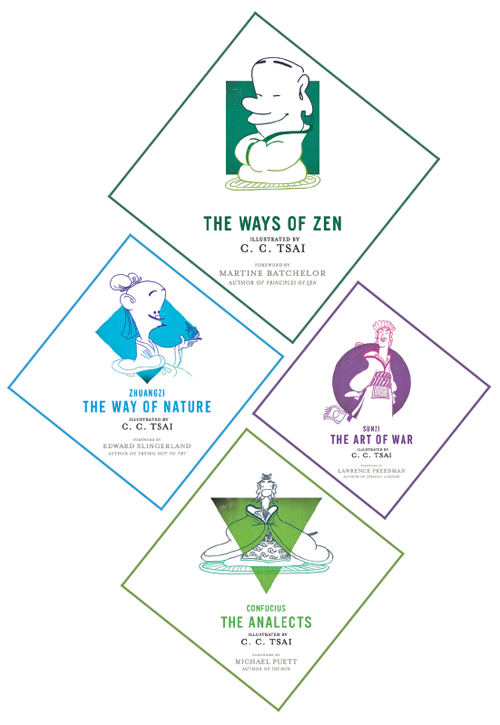 Famous author and cartoonist Tsai Chih-chung, better known as C. C. Tsai in the West, may already be 73 this year, but the septuagenarian has no plans to slow down or adopt a more "normal" life.
The artist keeps a unique schedule. He goes to bed at 5 pm and wakes at 1 am. He then works till around 2 pm.
"When you are truly focused, everything is silent, as if you are the only thing in existence in the world. Time seems to slow down. This is why I enjoy getting out of bed in the middle of the night," says Tsai, who was in Shanghai last month for the launch of the English edition of his works on ancient Chinese philosophy.
"I can create a book in no more than five days," he says. "We cartoonists don't work like novelists who have to write one word after another. We create in our mind a complete image in the blink of an eye."
Despite his age, Tsai claims that he still works hours on end, and all that sitting hardly gets to him. In fact, his current goal is to complete a whopping 500 new books in five years.
"I just completed a new series on Buddhism and made two feature animation films, and I plan to start a new series about Eastern wisdom," he says.
Born in 1948 in Chang Hwa county in Taiwan, Tsai has been creating comic books on ancient Chinese classics that have won popularity around the world since 1984. His works have been translated into 26 different languages, with more than 50 million copies sold worldwide.