5G technology is ubiquitous, adding impetus to economy
By Liu Ying | China Daily | Updated: 2021-02-01 07:59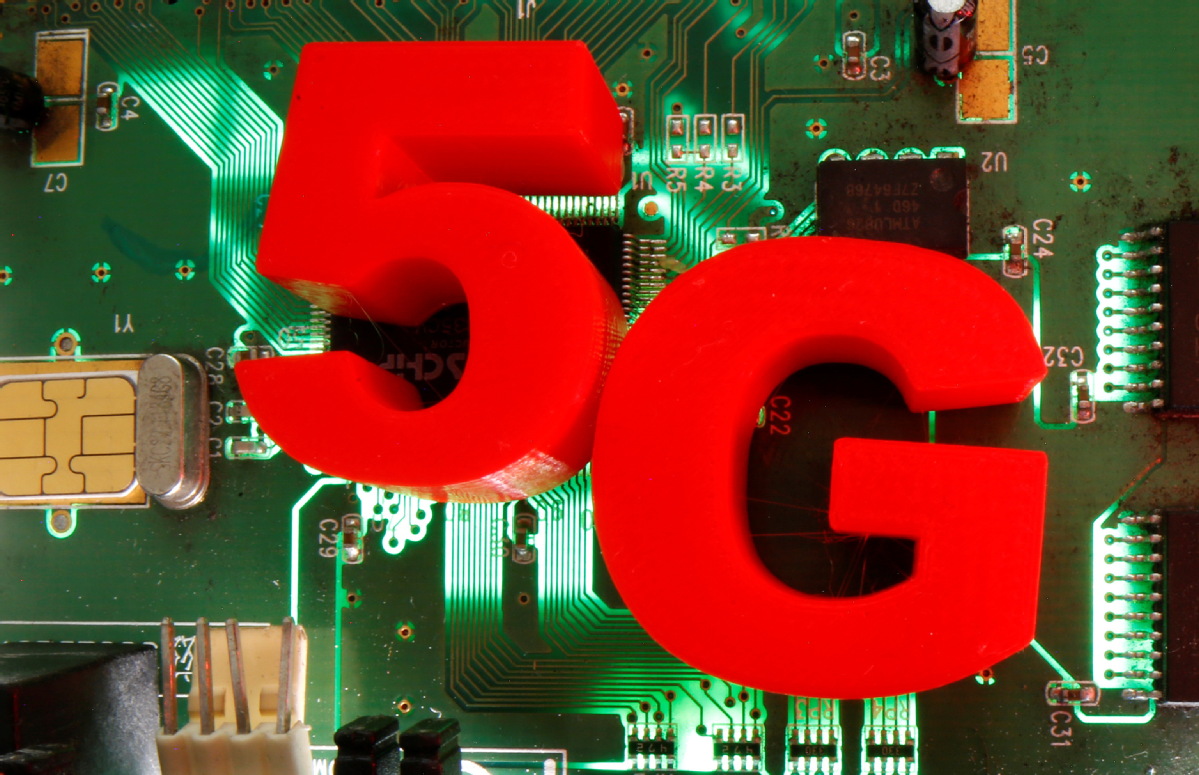 The 5G-enabled methodology has powered the rapid development of the telemedicine sector. Apart from remote diagnosis designed for individual patients and family-centered care, remote surgery, 5G has also facilitated mobile healthcare and other forms of remote medical treatment.
Despite the COVID-19 pandemic having a devastating impact on economies and human lives, telemedicine has been effectively used to diagnose diseases and perform remote surgeries, rendering yeoman medical service during restrictions on the movement of traffic and people as part of the prevention and control measures.
The rapidly changing and thriving 5th generation wireless network has been developing with the times. The mobile telecommunications industry is on the threshold of yet another transformation, and 5G technology, based on the effects of 4G technology, is believed to have a far-reaching and ubiquitous impact on many aspects of public life, as well as propel scientific innovation.
At the dawn of the 5G era, medical treatment and healthcare services have become high-tech too, compared with the traditional face-to-face doctor-patient interaction and medical treatment.
Low latency, fast transmission and wide spectrum bandwidth can power the integration of 5G telecommunication with other industries. Speaking of transmission speed, multiple industrial applications have eliminated the risks of network transmission delay, guaranteeing better product quality and efficiency. In self-driving vehicles, for example, the lower the data transmission is, the safer will be the car navigation.
As to remote medical care, 5G technology makes it possible for doctors and nurses to deliver precise instructions and perform personalized medical tasks to treat patients even hundreds of kilometers away. Additionally, the transmission velocity of 5G telecommunication offers better support than 4G to high-speed railway and cars.
5G technology is not only more conducive to uploading and relaying medical diagnosis reports online including computerized tomography scans and magnetic resonance imaging over long distances and in higher volumes, but also time-saving when it comes to seeking medical care in an ambulance or a remote place, thereby increasing the efficiency of treatment.
Moreover, 5G frequency band and spectrum are specifically designed to meet sophisticated telecommunication requirements of volume transmission and speed. And thanks to 5G transmission and bandwidth superiority, e-health diagnosis, monitoring and real-time surgery have become a reality.
Amid the pandemic prevention and control measures, apart from facilitating telemedicine applications, 5G network system has also played a transformative role in helping resume production and other economic activities while reducing the risks of infection. For example, 5G technology has been widely used in reshaping videoconferencing and long-distance learning, which in turn have helped enterprises to resume production.
In traffic congestion-prone areas such as railway stations, airports and subways, 5G thermal imaging can accurately measure the temperature of moving people, distinguish each individual's information, compile the data and store them in cloud.
Besides, autonomous car technology has also been used in the fight against the pandemic. Driverless disinfection and delivery vehicles have done exemplary work in hospitals and industrial parks while lowering the risk of virus transmission. And the first set of self-driving standards, which was completed in 2020, will now proceed from testing to application with the help of advanced 5G technology.
As a crucial link between the digital economy and the real economy, 5G is of great strategic significance. So the government and high-tech enterprises need to roll out 5G networks in hotspot areas to give added impetus to the economy.
More and more enterprises and organizations are adopting 5G technology, because it promotes telemedicine, smart transportation and production, and it is hoped that reduction in its cost will further increase the use of 5G technology across all sections of the economy and society.
The author is a researcher at the Institutes of Science and Development, Chinese Academy of Sciences. The views don't necessarily reflect those of China Daily.