The myth-buster
By Wang Qian | CHINA DAILY | Updated: 2021-02-01 08:00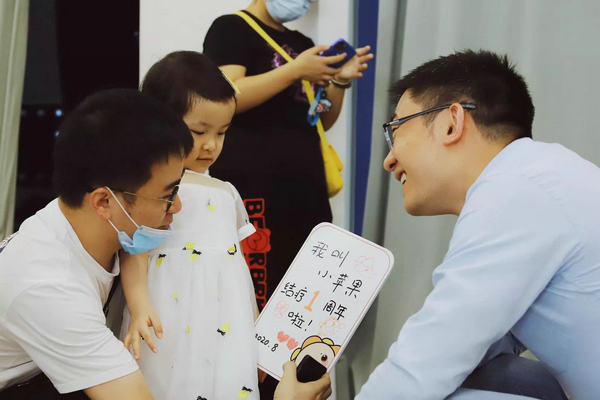 Every minute last year, on average, nine people in China were diagnosed with cancer, while six others died from it, according to the latest data from the International Agency for Research on Cancer of the World Health Organization, which was released in December.
It is estimated that by the age of 75, one in four people in China will develop cancer in one form or another, which means that it can affect anyone. But for Li Zhizhong, while such figures may paint a bleak picture, a cancer diagnosis doesn't necessarily mean a death sentence.
"The main reasons for the growing number of cancer patients is our increasing life span and detection ability," explains Li, a science writer attempting to help demystify the topic of cancer online, adding that, with an increasing number of people diagnosed, it is time to ensure the public are better informed about the disease.
Since 2013, under the pen name Pineapple, the 37-year-old has posted reliable and reader-friendly articles about cancer on the internet.
His 2018 speech-Truth About Cancer-on Yixi, a speech-sharing platform similar to TedTalk, has been viewed more than 100 million times. In the speech, Li debunked many myths and misconceptions related to cancer that have been widely circulated online. He spoke about Wei Zexi, a 21-year-old student from Xidian University in Shaanxi province, who died from a rare cancer of the soft tissue in 2016.
"The tragedy shocked me most, because one and a half years before his death, I had written an article about the ineffectiveness of immunotherapy treatment," Li said during his speech, adding that it was his deep regret that the article hadn't reached more people like Wei.
"I keep writing these articles, because I hope that, if they can be read by more people, maybe some lives, or even families, can be saved," Li says.
His official WeChat account has a section in which he dispels cancer myths, such as sweet potatoes being an anti-cancer food, that cancer is transmissible from someone who has it, suggestions that baijiu kills cancer cells, the assertion that red meat causes cancer, the theory that cellphone use increases the risk of getting cancer and the idea that cancer can be starved to death.
"With the development of new treatment methods and advances in detection over the past two or three decades, many cancer types can be managed as chronic illnesses," Li says.
In China, lung cancer is the most commonly occurring variant, followed by colorectal cancer, stomach cancer, breast cancer and liver cancer, according to IARC. Lung cancer was the leading cause of cancer death nationwide, claiming about 710,000 lives last year, according to the organization.