Education to the fore
By Li Yingxue | CHINA DAILY | Updated: 2021-02-03 08:00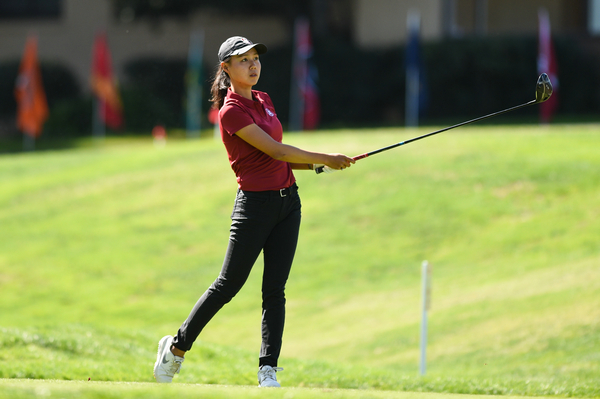 Wang Ziyi still remembers the day when she first picked up her golf club-it was May 2,2004. She was only 6 years old at the time and the "whoosh" and "ping" of a club hitting that little white ball has been the soundtrack of her life ever since.
Wang, who majored in history-concentrating on military history-for her bachelor's degree at Stanford University in the United States, and minored in French, is pursuing a master's in international policy and will graduate in June.
She once planned to become a professional golfer after finishing at Stanford, planning every detail-from what competitions to attend and which sponsors to look for, to how to set her training schedule and how to improve her skills.
Yet, last year, the 21-year-old decided to put that childhood dream aside and, instead, pursue a doctorate in politics at the University of Oxford in England.
That new goal just came true-she was selected with three other students as the sixth cohort of Rhodes scholars from the Chinese mainland in December. They will arrive at Rhodes House in Oxford in October.
The Rhodes scholarship, founded in 1903 and one of the world's preeminent and oldest graduate fellowships, provides all expenses for up to three years of study at Oxford.
According to Diana Fu, national co-secretary of the Rhodes Scholarship for China, this year's pool was among the largest and most competitive to date. Due to the COVID-19 pandemic, this year's interviews were held online.
Wang learned about her Rhodes scholarship success via a Sunday morning email from the national secretary of Rhodes China.
"I'm really excited for this new chapter in my life because there have been multiple things that I have wanted to pursue, but now it seems like doing a DPhil (the Oxford equivalent of a PhD) in politics is what I really want to do at the moment," Wang says.
"This global pandemic convinced me that the ever-diverging Sino-American intellectual groundwork demands construction of strategic cooperation through a historical perspective," Wang explains, adding she plans to deliver the lacking research thereof as part of her doctorate program.
If there was no pandemic, last summer, Wang could have been marveling at the sunset by Lake Leman in Geneva, while interning for the United Nations Environmental Programme's Economics of Ecosystems and Biodiversity Initiative.
"Alternatively, I could also have been competing in the world's most prestigious women's amateur golf tournament, indulging in the bittersweet dilemma of whether to pursue professional golf," she says.
Instead, in June, Wang joined the Hoover Institution's COVID-19 project as a research assistant. She helped in drafting the white paper Preparing for the Next Pandemic: Mobilizing and Integrating Responses Across the Government and the Private Sector, published by Hoover Press on Oct 14.
From June to October, Wang did research in many fields, including innovation in private-public partnerships, legal challenges in data-sharing and private sector engagement, testing types, contact tracing and therapeutics. She also conducted interviews with epidemiologists, virologists, economists and politicians.
"I learned so much by doing the research. For example, I could learn more from a 30-minute phone interview with the policymakers than I would by spending three to four hours online reading papers and policies," she says.
According to The Stanford Daily, Condoleezza Rice, former US secretary of state and the Hoover Institution director, who is a golf buddy of Wang's, uses the word "determined "to characterize her.
"I keep telling Ziyi that I want to have a golf swing like hers and she tells me she wants to have a career like mine," Rice says.