Food from afar triggers memories of home
By LIU KUN in Wuhan, ZHAO RUIXUE in Jinan, YE ZIZHEN in Beijing | CHINA DAILY | Updated: 2021-02-06 07:05





Share - WeChat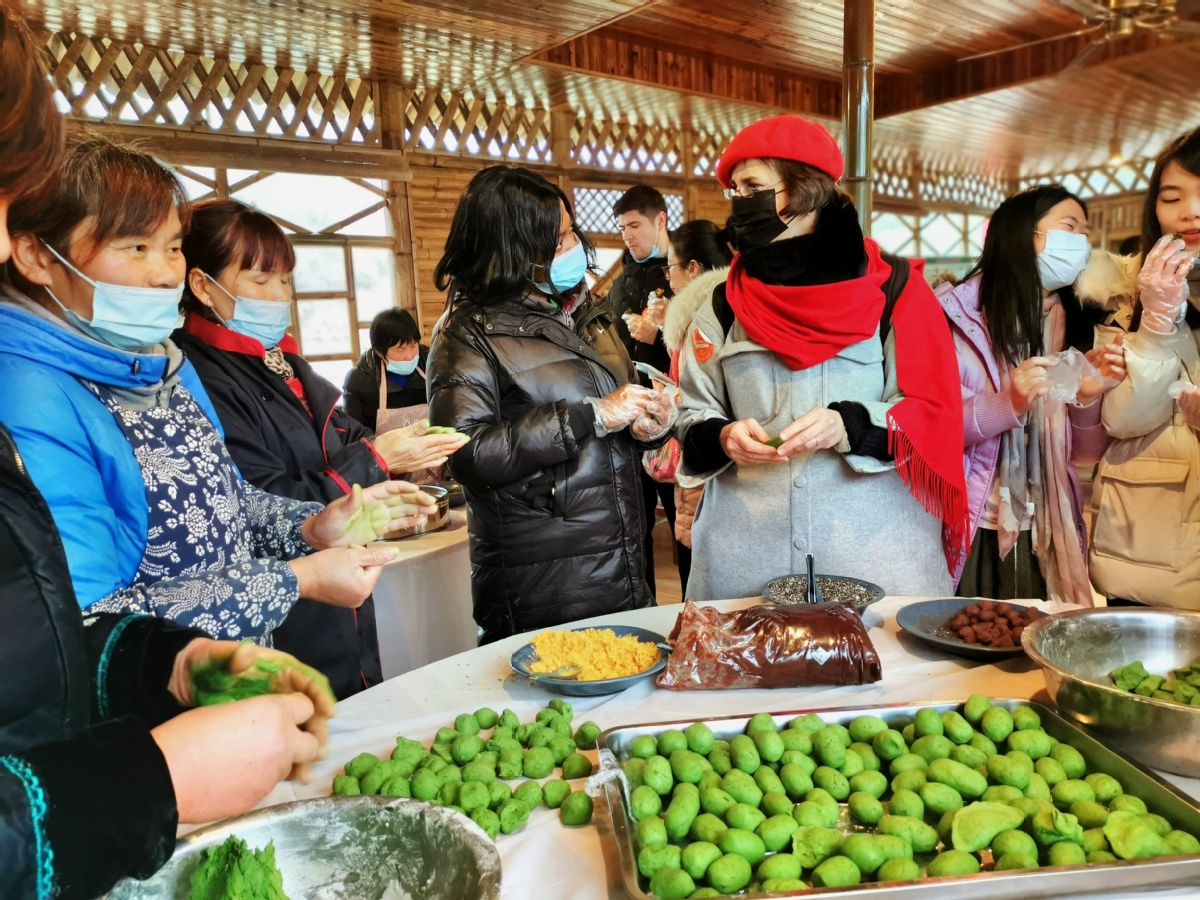 She couldn't hold back the tears as she carefully unfolded the cardboard flaps of the big box her mother had sent.
Inside, she found steamed buns, steamed stuffed buns, corn, green Chinese onions, Chinese meatballs and dried long beans.
"Every time I wanted to eat steamed stuffed buns, my mom always made them. I would sit beside her as her helper. We would chat about everything while making the food," Song said.
Scents and flavors often trigger memories, especially emotional ones, scientists say, because of the way the brain is wired. The part that processes scent and taste is interwoven with the part associated with emotions.
The steamed stuffed buns Song received were stuffed with leeks and eggs, her favorite. The green Chinese onions were grown in the yard of her home, reminding her of past winter holidays.
"When sending me things, my family is always so generous. I miss them very much," she said.
Zhang Sheng, 30, will remain in Beijing this year. It will be her first solo holiday since she graduated from university in 2014.
"I discussed this year's plan for Spring Festival with my family and decided not to go back home because of the epidemic," Zhang said.
She is from Fuzhou, Fujian province, and has been working in Beijing since 2015.
"My mother sent me some fish balls, turnip cake and pork wonton. These are things we eat for the New Year's Eve dinner," she said. "She also wanted to send me fruits and fish, but I had to turn down the offer because the refrigerator is already stuffed!"
While the food package is still in transit from Fuzhou to Beijing, Zhang has already received a chicken her mother bought online.
Online shopping ahead of the Lunar New Year is particularly hot this year. According to official data, the online sales volume of goods prepared for Spring Festival reached 510 billion yuan ($77 billion) between Jan 20 and Thursday.
"My roommate also received a box of cookies her mother bought online," Zhang said.
As she is unable to reunite with her family in person, Zhang will have her New Year's Eve dinner with her three roommates in Beijing, sharing regards and tastes from each other's hometowns.

Wang Mengjiao, a risk control manager of a company in Guangzhou, Guangdong province and a native of Hengyang, Hunan province, mailed about five kilograms of nuts and dates to her grandmother back in hometown as she chose to follow the epidemic control advice and spend the holiday with her parents in Guangzhou.