Shanghai freshman sticks to studies over holiday
By CAO CHEN in Shanghai | CHINA DAILY | Updated: 2021-02-06 11:02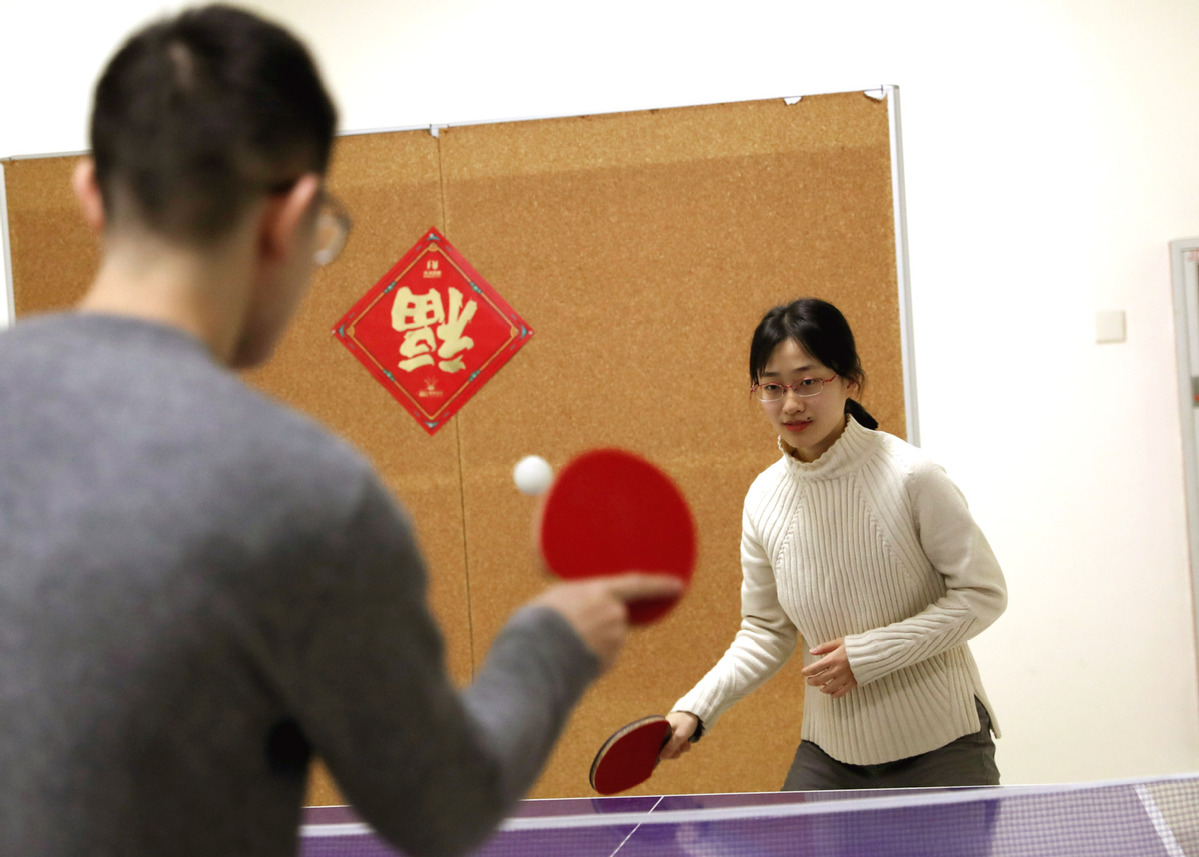 You Haochen, a freshman at Shanghai Jiao Tong University, had plans for his return to Shijiazhuang, Hebei province, for the Spring Festival holiday-learn to drive, day trips and a big reunion with family and friends.
It had been over half a year since the 18-year-old math major left home, and he was afraid his dog may not recognize him.
However, steady increases in the number of COVID-19 cases in Shijiazhuang early last month forced him to change his plan.
Although Shijiazhuang started to return to normal recently, You chose to spend Spring Festival on campus in Shanghai, the first time he has spent the holiday away from his family.
To make good use of his time, he prepared for a mathematical modeling contest that kicked off on Feb 5, studied software skills such as Python and shared insights with teachers and classmates online.
He also volunteered to collect data for a marine debris monitoring project, which will classify garbage taken from waters surrounding China.
"Proper arrangements, along with the care from the university and parents, plus festive activities held on campus, still make this special holiday away from home fulfilling," You said.
"The experience has surprisingly brought me a strong feeling of being a grown-up and living life on my own, instead of feeling lonely," he added.
The freshman is one of thousands of university students who put family reunions on hold during the holiday to stay in the city where they study.
At Shanghai Jiao Tong University, over 2,400 students are expected to celebrate the festival on campus, most of whom are postgraduates, according to Gong Qiang, deputy director of student services.
"A lot of research work was delayed due to the pandemic last year. In addition to a small group of students unable to return home in medium-or high-risk areas, most students have stayed at the university hoping for academic improvements," Gong said. "Venues like libraries and labs are open as usual, as are other facilities like canteens."
A wide range of activities from making dumplings to guessing lantern riddles and paper cutting, have also been held to enrich students' lives. Free meals will also be provided on Lunar New Year's Eve which falls on Feb 11.
Staff members from the logistics, security and IT departments are taking turns working during the holiday period, Gong added.
In Shanghai, almost every university has found ways to create entertaining, safe and warm environments for students during the holiday.
Shanghai Maritime University, for example, organized sports and games such as table tennis, badminton, poker, chess and puzzles.
The University of Shanghai for Science and Technology's mental health center opened a 24-hour hotline and an online consultation platform for students staying on campus during the festival.
Ma Jie, a 19-year-old freshman from Heilongjiang province who is studying at East China Normal University, said she is still fitting into her new environment. "I thought I would stay in the dorm alone during the festival," she said.
Ma said her depression lifted when her class mentor informed her of the events being held on campus. "I loved writing Spring Festival couplets with people of my own age. When I was encouraged to take a photograph with teachers and write a letter to family members I was cheered up," she said.
Zhao Xuefei, 22, from Shanghai Maritime University, has also been cheered up by the camaraderie he has experienced. "I didn't know most of the students I spent the holiday events with. But everyone was happy and I'm sure the memory will last forever," he said.