Beijing begins public registration for 50,000 digital coupons
By DU JUAN | chinadaily.com.cn | Updated: 2021-02-07 14:27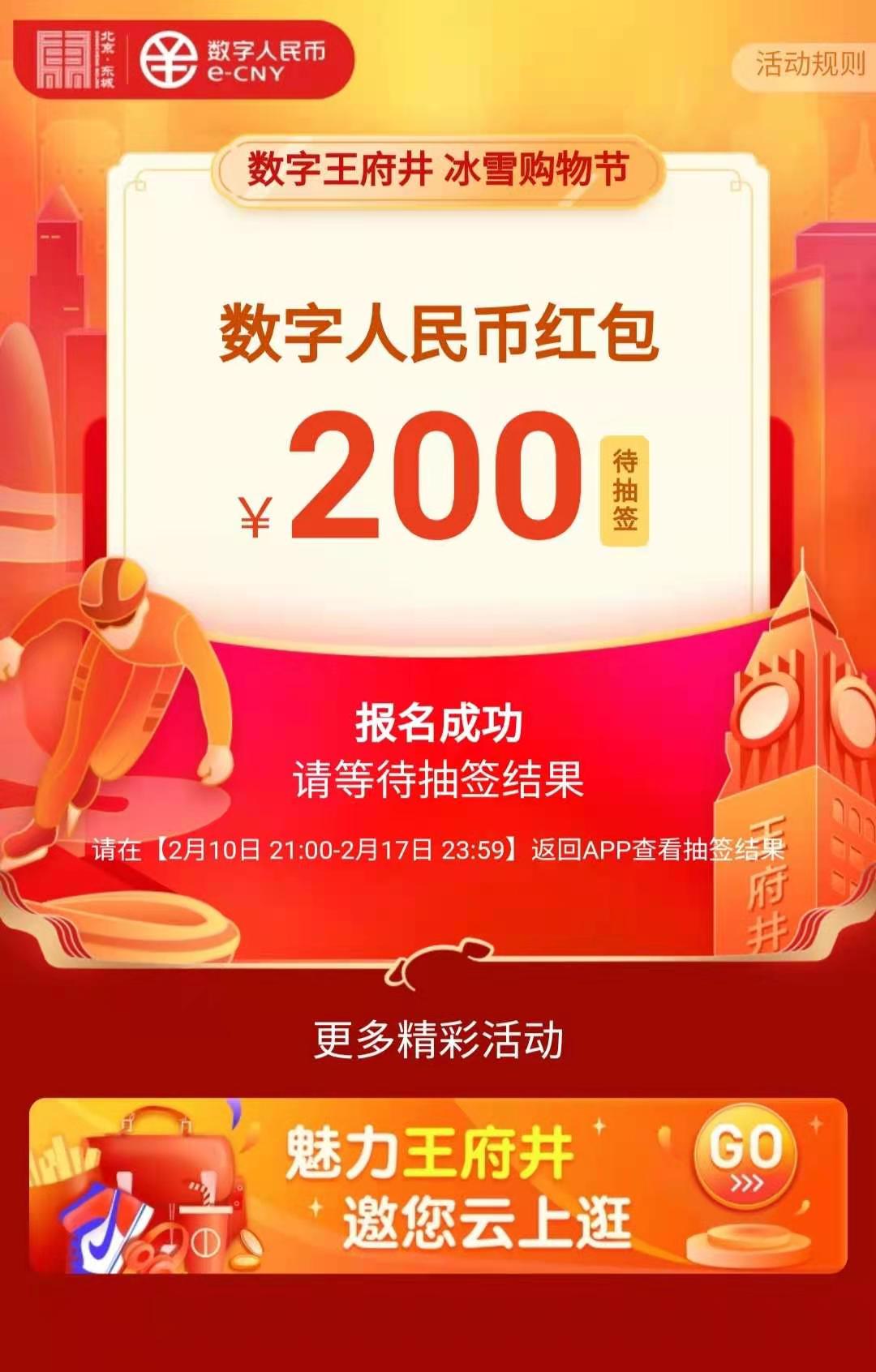 Beijing opened the public registration for 50,000 digital coupons worth 10 million yuan ($1.55 million) in total on Sunday, an event using the method of digital currency electronic payment to boost consumption during the upcoming Chinese Lunar New Year.
The activity is held by Beijing's Dongcheng district with the theme of "Digital Wangfujing, Ice and Snow Shopping Festival", according to the government.
People who are in Beijing can register via certain apps to apply for a "red envelop" worth 200 yuan, which can be used both online and offline in designated businesses including restaurants and stores.
All the appliers will join a lottery and 50,000 lucky ones will be selected from the lottery and given the digital coupon.
The coupon can be used from Feb 10 to 17.