Bridging firms and customers
By CHENG YU | China Daily | Updated: 2021-02-08 09:29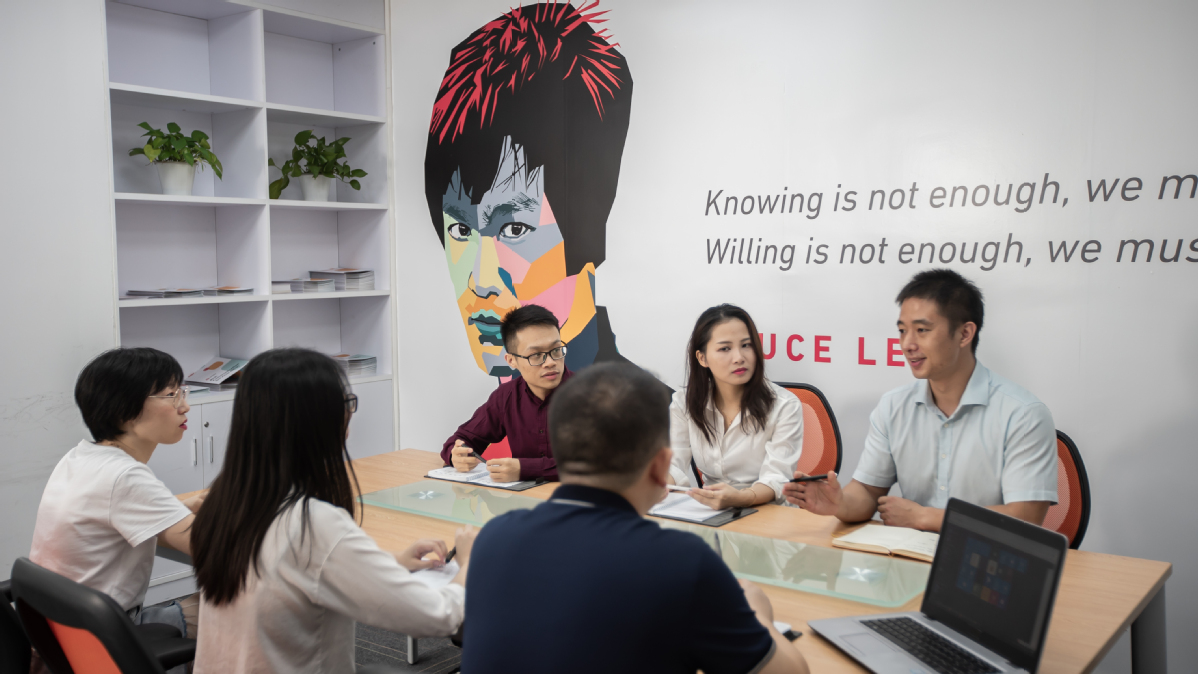 Croatia's Infobip helps Chinese companies make the right SMS connections abroad
Infobip, a Croatia-based cloud communications platform, is tapping into rising demand of globally expanding Chinese companies for short messaging service, or SMS.
The COVID-19 pandemic, Infobip said, has increased the need for online communications across the world manifold.
For instance, to use mobile apps or websites, users need to register first their personal details and create a user-name and password, followed by verification via a code sent on SMS. Similarly, to retrieve forgotten passwords, or change or update other sensitive information, SMS is routinely used.
SMS communications-alerts, notifications, reminders, updates, offers, confidential information, and so forth-are sent to consumers/users by instant messaging apps, ride-hailing apps, food delivery services, marketing departments, banks, local government agencies, customer service departments, and what have you.
Such communications become a challenge in overseas markets for Chinese companies as the SMS involves different operators, networks as well as regulations.
By offering a cloud-based platform, Infobip, a tech unicorn, has been helping Chinese firms to reach and connect with their foreign customers through SMS, app-based chat messages, voice notes, and in-app push notifications.
"It is unquestionable that the Chinese market is critical to Infobip with more and more Chinese companies beefing up their presence in the overseas market," said Keat Yieng Tan, regional customer service manager of North Asia-Pacific region at Infobip.
"A fast communications service is critical for Chinese companies to retain their millions, even billions, of users across the world," Tan said.
One of its Chinese clients, a tech company that sells its smartphones and other hardware across the world, uses Infobip's API, or application program interface, service.
The API service includes a onetime password communication for a user's account registration, as well as two-way SMS for engagement with global customers.
After using the service, the tech company's success rate in SMS exceeded 90 percent. Most of the SMSes are time-sensitive verification codes, sometimes with a deadline of no more than a few seconds, according to Infobip.
"Since we have solutions to match the legal compliance of local businesses in different markets, it will enable international companies, especially Chinese internet and high-tech companies, to achieve a stronger momentum overseas," Tan said.
According to market consultancy IDC, the global cloud communication platform market will reach $10.9 billion by 2022 on a compound annual growth rate of 39 percent.
Compared with Infobip's customers from other markets, Chinese companies are a bit different in that they usually want communications to reach their own users, clients or customers as soon as possible, Tan said.
"To this end, we try to offer a clear guide. For example, if a Chinese company wants to go into the European market, what are some must-need solutions, what to prepare in advance, how to progress, so that these companies can quickly understand and integrate our solutions," she added.
Tan said this was acutely felt when the COVID-19 pandemic continued to lead to lockdowns across many markets, including Europe, and companies were all facing the challenge of providing local information.
Infobip is helping USL Tuscany North West in Italy to keep residents informed during the COVID-19 pandemic with an FAQ chatbot over WhatsApp.
With the chatbot, users can choose from a list of topics they would like more information on and get an immediate response.
"Citizens will be able to access key information about the pandemic without having to call by phone or write an email. This is the first and only experience of its kind in Italy in the context of local health authorities," said Maria Letizia Casani, general manager of USL Tuscany North West.
In China, Infobip also strives to help local companies by integrating different communication channels into a SaaS (software as a service) solution so that they can have a one-stop platform that can quickly reach their users, Tan said.
"China is the only country that quickly emerged from the economic impact of COVID-19, which assured us about the huge potential of the Chinese market in the coming years," she said.
"We also see more local industries, such as pan-entertainment, livestreaming and e-commerce, rising rapidly during the epidemic in the country, which could present fresh opportunities."
Founded in 2006, Infobip has reached over 7 billion mobile devices in over 190 countries and regions, including the United States, Europe, Malaysia and Japan. It is connected directly to over 600 telecom networks globally.
It set up its Beijing office in 2016 to serve the bustling local tech scene. Silvio Kutic, Infobip's founder and CEO, said the Beijing office will further promote its "glocal" approach, which refers to global expertise with strong local presence.
"In China, you can't really say you are truly local until you have built firm operations close to your clients and partners. We're honored to be part of the country's amazing tech ecosystem, which is rapidly shaping itself into one of the world's principal IT centers," he said.
Last year, the company raised over $200 million from private equity firm One Equity Partners. The deal boosted the valuation of the Croatian firm to over $1 billion.