Zimbabwe president applauds China for vaccine donation
chinadaily.com.cn | Updated: 2021-02-08 15:11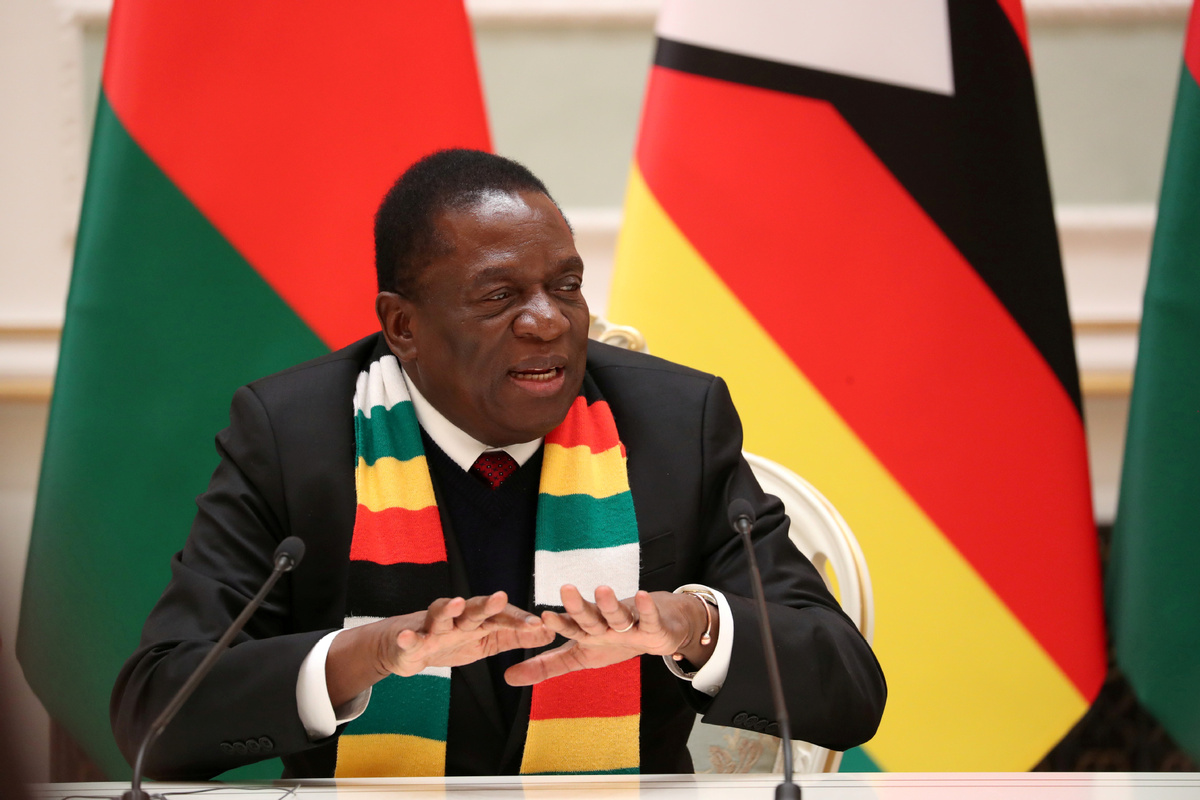 Zimbabwe President Emmerson Mnangagwa said China donated 200,000 doses of coronavirus vaccines to Zimbabwe, which will help kick-start the government's roll-out of inoculations, according to a Bloomberg report.
"We applaud China for contributing to our national vaccine deployment strategy," he said.
Mnangagwa said in a televised address Thursday that COVID-19 vaccines which have been scientifically ascertained to be safe will soon be introduced. Healthcare workers and those most at risk will be the first to receive shots, which include China's SinoPharm vaccine, Mnangagwa said.