Learning experience
By Cao Chen | CHINA DAILY | Updated: 2021-02-10 08:49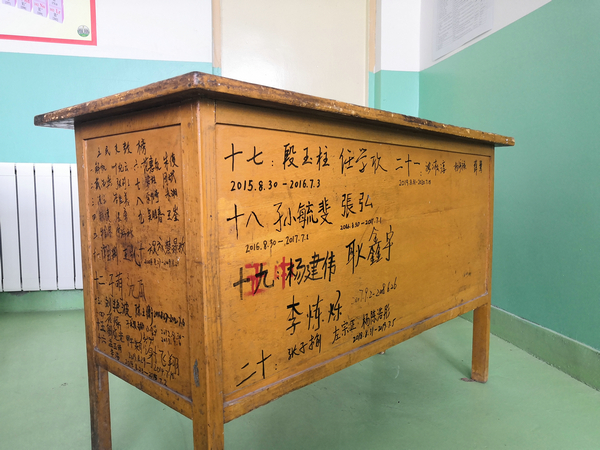 Striving for quality education for children in remote, impoverished areas has been central to the poverty alleviation campaign in China, and a major part of the effort is made by student volunteers from universities in the country.
At Fudan University in Shanghai, 247 graduate students have volunteered to impart knowledge to children in Xihaigu region, Northwest China's Ningxia Hui autonomous region, for the past 22 years.
The region with a population of 2.2 million was declared by Food and Agriculture Organization of the United Nations as one of the world's most uninhabitable places in 1972, due to its dry climate and harsh natural environment. All six counties in the region were lifted from absolute poverty in November.
"We expected to make changes for the future lives of kids in the poverty-stricken area by using our knowledge in various fields," Pan Xichun, who was among the first batch of Fudan students dispatched to Xiji county back in 1999, tells Guangming Daily.
Volunteers adapt their teaching strategies to student needs and help them develop efficient study habits.
"Local children had barely learned English, so we started with basic knowledge like the alphabet and pronunciation," recalls Li Lianshuo, a Fudan volunteer who taught English to first grade students at Wangmin Middle School in Xiji in 2017.
They instructed students to memorize vocabulary, read articles and solve study problems patiently.
The effort paid off when local children gradually came to like the foreign language and became confident enough to speak it. According to the university, the average grade of English at the high school entrance examination of senior students at the school was higher than the county's average last year.
Home visits are critical as well, when volunteers can communicate with students' parents, and more importantly, help parents understand the significance of children's education and increasing parents' involvement in it, explains Yang Chenhaotong, who was the leader of the volunteer team in 2019 and a student from the school of economics at Fudan.