Zimbabwe to receive donated COVID-19 vaccine from China next week
Xinhua | Updated: 2021-02-10 14:17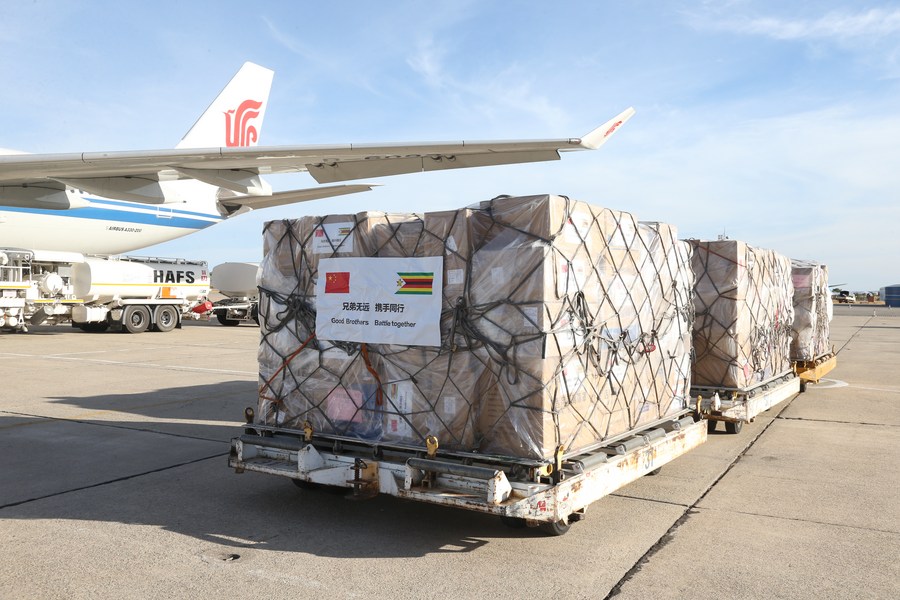 HARARE - Zimbabwe will receive a donation of 200,000 COVID-19 vaccine doses from China on Feb 15, Information Minister Monica Mutsvangwa said on Tuesday.
China last week listed Zimbabwe among the first three African countries that will get free doses of the Chinese vaccine, along with 11 other developing nations.
Mutsvangwa told a post-cabinet media briefing that the country will also take delivery of the first batch of the vaccines it had purchased from China early next month.
"The donation and initial batch purchased are expected in Zimbabwe by 15 February 2021 and the first week of March 2021, respectively," she said.
She said Zimbabwe had also purchased an unspecified amount of Russia's Sputnik vaccine, while India, like China, has also offered a donation and an option to purchase commercially.
Zimbabwe has also submitted interest to participate in the African Union COVID-19 vaccines program, the minister added.
The private sector will also support the Zimbabwean government through a formula that allows them to keep 50 percent of what they procure for their employees.
"The administration of the COVID-19 vaccinations in Zimbabwe will be on a voluntary basis," said the minister.
The Zimbabwean government has said it will prioritize frontline healthcare workers, the elderly and other vulnerable groups in the vaccination program and plans to vaccinate 60 percent of the population to achieve herd immunity.
Zimbabwe has recorded 34,781 COVID-19 cases, including 29,289 recoveries and 1,353 deaths since last March.