US shelves effort to ban ByteDance's TikTok app
By MAY ZHOU in Houston | chinadaily.com.cn | Updated: 2021-02-11 05:47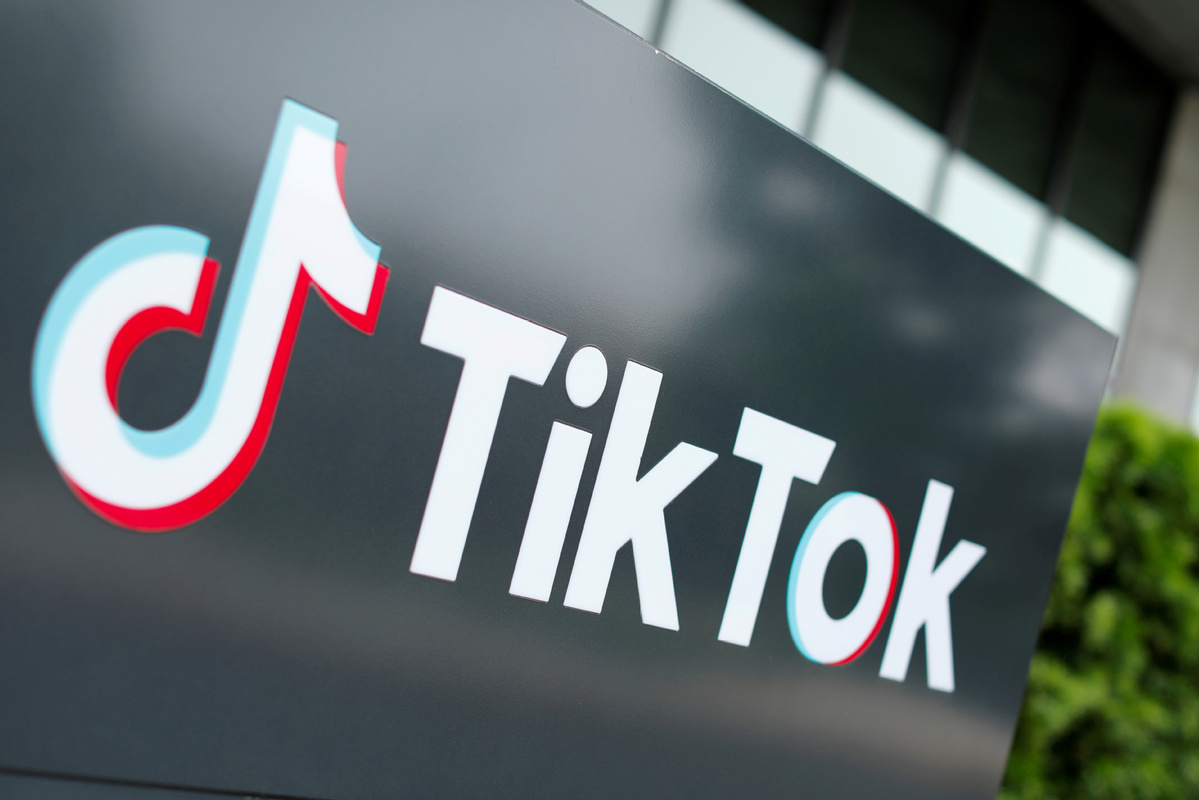 The Biden administration is backing off former president Donald Trump's attempts to ban the popular video-sharing app TikTok, asking a judge to postpone a legal dispute over any ban as the US government begins a review of national security as it pertains to Chinese technology companies.
A court filing Wednesday said the US Commerce Department is reviewing whether Trump's claims about TikTok as a threat to national security justified the attempts to ban it from smartphone app stores and deny it crucial technical services.
Separately, the Biden administration has "indefinitely" shelved a proposed US takeover of TikTok, according to a Wall Street Journal report.
Last year, the Trump administration brokered a deal that would have had US corporations Oracle and Walmart take a large stake in the app owned by Beijing-based company ByteDance, on national security grounds.
There was no comment from Walmart or Oracle, but White House press secretary Jen Psaki said at the daily press briefing on Wednesday: "I will note, broadly speaking, that we are comprehensively evaluating the risks to US data including from TikTok and will address them in a decisive and effective fashion. If we have news to announce, we will announce it."
"They're taking a holistic, strategic approach to these issues and not going after these companies on a one-off basis," Martijn Rasser, a senior fellow at the Center for a New American Security, said of the Biden administration. "It's part of a broader reassessment."
ByteDance has maintained that it shares no data on US users with its parent company, and the data is stored in the US.
Later, Trump issued an order to ban the download of TikTok in the US and approved a plan for Walmart and Oracle to buy a combined 20 percent stake of TikTok.
Trump's order was blocked by two federal judges, with one saying in December that the Commerce Department under Trump "likely overstepped" its legal authority under the International Emergency Economic Powers Act.
TikTok is looking to the US Court of Appeals for the District of Columbia Circuit to review Trump's divestment order and the government's national security review.
The Journal reported that discussions have continued between representatives of ByteDance and US national security officials. However, no imminent decision on how to resolve the issues surrounding TikTok is expected as the Biden administration determines its own response to Chinese technology companies.
Oracle, Walmart and others still could figure in a possible deal, the Journal reported, but much depends on how the Biden administration pursues the initiatives against TikTok that were launched by Trump.
Any deal would likely be different from the one discussed last September, partly because TikTok no longer faces the risk of an imminent shutdown.
A sale also would need to be approved by Chinese regulators. Beijing last year issued new restrictions on exporting certain types of social media algorithms that TikTok uses, further complicating deal talks.
Currently, Walmart is working with TikTok regardless of a sale possibility to provide warehouse and shipment support for sales made on TikTok and promote Walmart's products on the app, the Journal reported.
ByteDance founder Zhang Yiming resisted the sale of TikTok last year. In his recent speech to ByteDance's employees globally, Zhang encouraged them to keep working and to wait for the geopolitical storm to pass.
On Feb 18, the US government's formal response to TikTok's court challenge against Trump's executive order is due.
In addition, another executive order signed by Trump is set to go into effect next week that would ban US transactions with eight China-related apps, including the Alipay mobile-payment platform owned by Ant Group and the WeChat mobile payment app owned by Tencent Holdings.
While it's not clear what decision it will make, the administration's review is being led by officials who have sometimes been critical of Trump's targeting of Chinese tech companies.
A government deadline for TikTok to sell its US operations also has passed.
"I don't think they (the Biden administration) see TikTok itself as a high-priority issue," said Samm Sacks, a China expert at Yale Law School. "This one-off ban on a rotating cast of Chinese tech companies, that's not likely to continue."
"We believe a Biden White House will take a much softer tone going forward in the eyes of (Wall Street) and potentially change the course of the decoupling path going on between the two powerhouse countries over the coming years," said Wedbush analyst Dan Ives in a report on TheStreet.com.
Heng Weili in New York and The Associated Press contributed to this story.