Toys are not always child's play
By Wang Qian | China Daily | Updated: 2021-02-19 09:27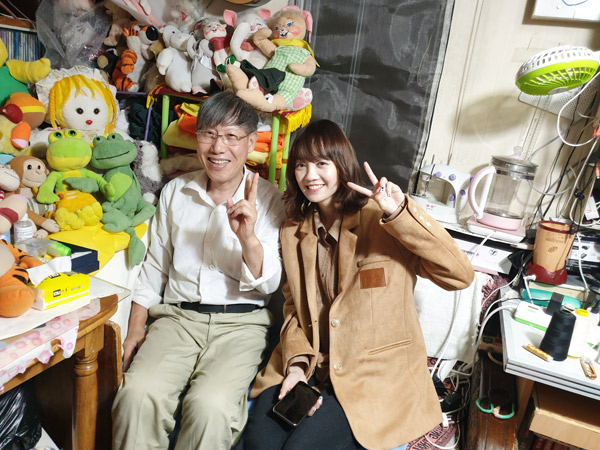 Adults can often develop an emotional attachment to their "first friends" and one man has built a career out of fixing them, Wang Qian reports.
For many they are the first friends. They hear secrets, and though they can't speak, they are the recipients of confidences. Stuffed animals and dolls are among most people's first experience of sharing and communication during childhood. Sure, many are ditched as children grow up but some remain close. Besides, the memories never really go.
Some people maintain an emotional attachment that lasts well into their adulthood. But with the passage of time, sometimes the soft and cuddly companions get worn and ragged or break.
In Shanghai, Zhu Boming, a 74-year-old retiree, has opened a special "hospital" at home to "nurse" damaged toys back to health. From a thorough cleaning, restitching, to a "major surgery",Zhu, the hospital's only "doctor", has treated hundreds of cuddly companions sent from all over the country and even from abroad.
"Every friend comes with a soul and is irreplaceable to their owners. Behind them, there is always a precious link to the past, no matter whether it is happy or sad," Zhu says, adding that the repair process is like a journey to reach their owners' deepest regrets or fondest memories.
To help Zhu better understand their customized needs, many people like to share the stories of their plush pals, some of which represent the happy old days, while others are gifts from people to whom they are very attached, according to Zhu.
Once a toy is received, Zhu will set up its "medical record", including its name, gender, birthday, treatment plan and ownership story. The oldest one is 55 years old.
Giving new life to these stuffed friends means a lot to their owners. Liu Juan in Beijing is a prime example. Her doll has seen a lot in the 30 years it has been by her side. It was a gift from her father when she was 4. Her father passed away when she was 28 years old.
"Four years ago, the doll was worn out, which worried me, because it symbolized my father's love for me. I heard about Zhu's workshop through the media. After one-month's treatment, my doll came back in the same pristine condition as when I got it for the first time," Liu says.
Depending on the injuries, the treatment costs range from hundreds to thousands of yuan. For people like Liu, the money is well spent. But not all people are satisfied with the cost or the treatment.
"Some clients take these childhood toys as their best friends, family members, or even lifelines. They try to restore them to match a memory, not something new. It is like a mission impossible, because memories relate to touch, smell or feelings that are quite personal, which cannot be replicated," Zhu explains.