Dialogue key to restoring China-US ties, FM says
By ZHANG YUNBI | China Daily | Updated: 2021-02-23 06:00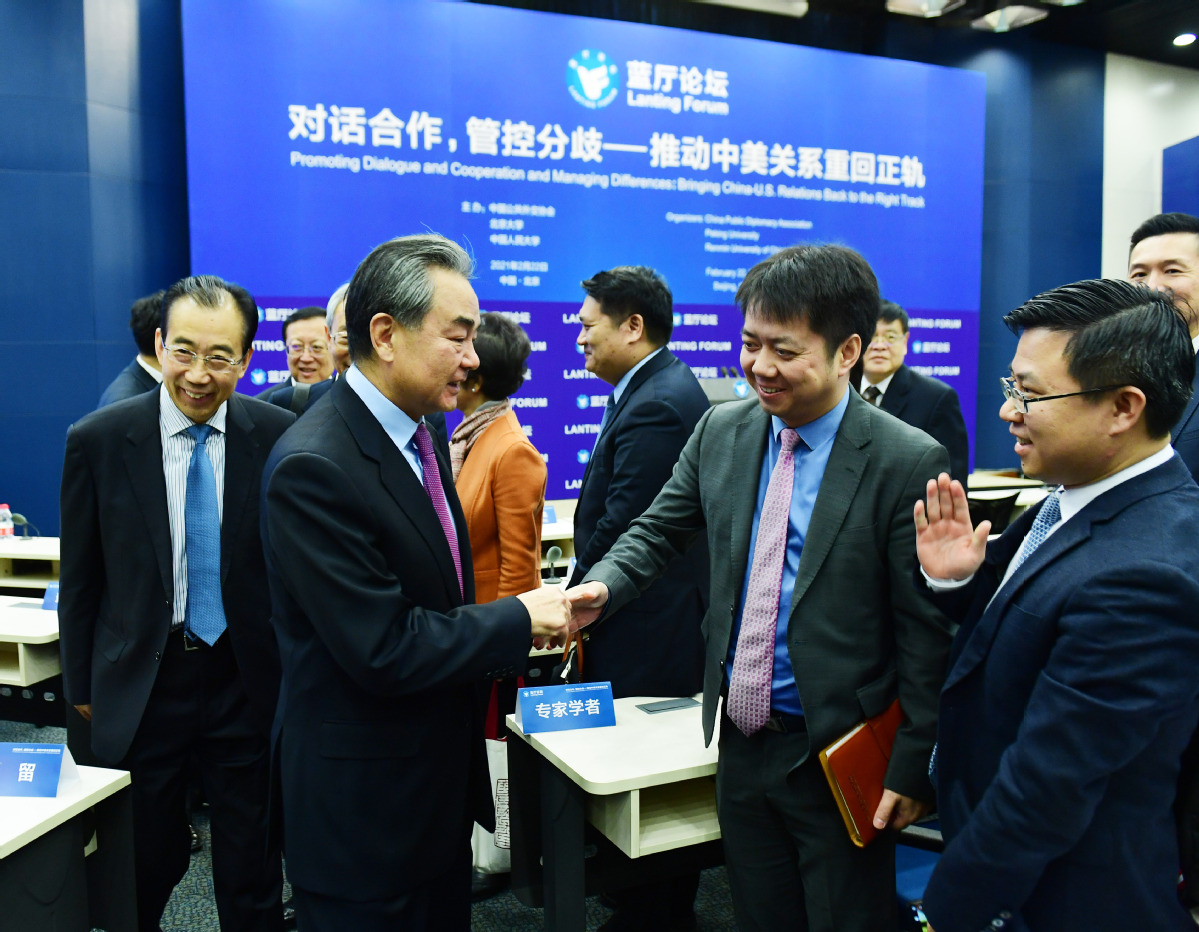 Misperceptions targeted
Wang stressed in his speech that "the walls of misperceptions must be torn down first" to clear the way for knowing, observing and understanding China as it is.
China is a country that always promotes people's democracy, subscribes to protecting and promoting human rights, values and safeguards world peace, advocates and pursues win-win cooperation, and practices and upholds multilateralism, he said.
Echoing Wang's point, Cui Tiankai, Chinese ambassador to the US, said both countries "need to have an accurate understanding of each other's strategic intentions" and "have a real knowledge and respect of each other's history, culture and development path".
"It is hoped that America will have a correct mindset, live up to the principle that all countries 'are created equal', and learn to peacefully coexist with those who have a different history, culture, development path and system," Cui said.
China and the US need to have candid communication and clearly define their policy boundaries, so as to effectively manage differences and focus on cooperation, Cui said.
"On matters concerning China's sovereignty and territorial integrity, such as Taiwan, Hong Kong, Xinjiang and Tibet, China will never back down, and the red line may not be crossed," he said.