Top court allows NYC prosecutor access to Trump's tax returns
By AI HEPING in New York | China Daily Global | Updated: 2021-02-23 10:53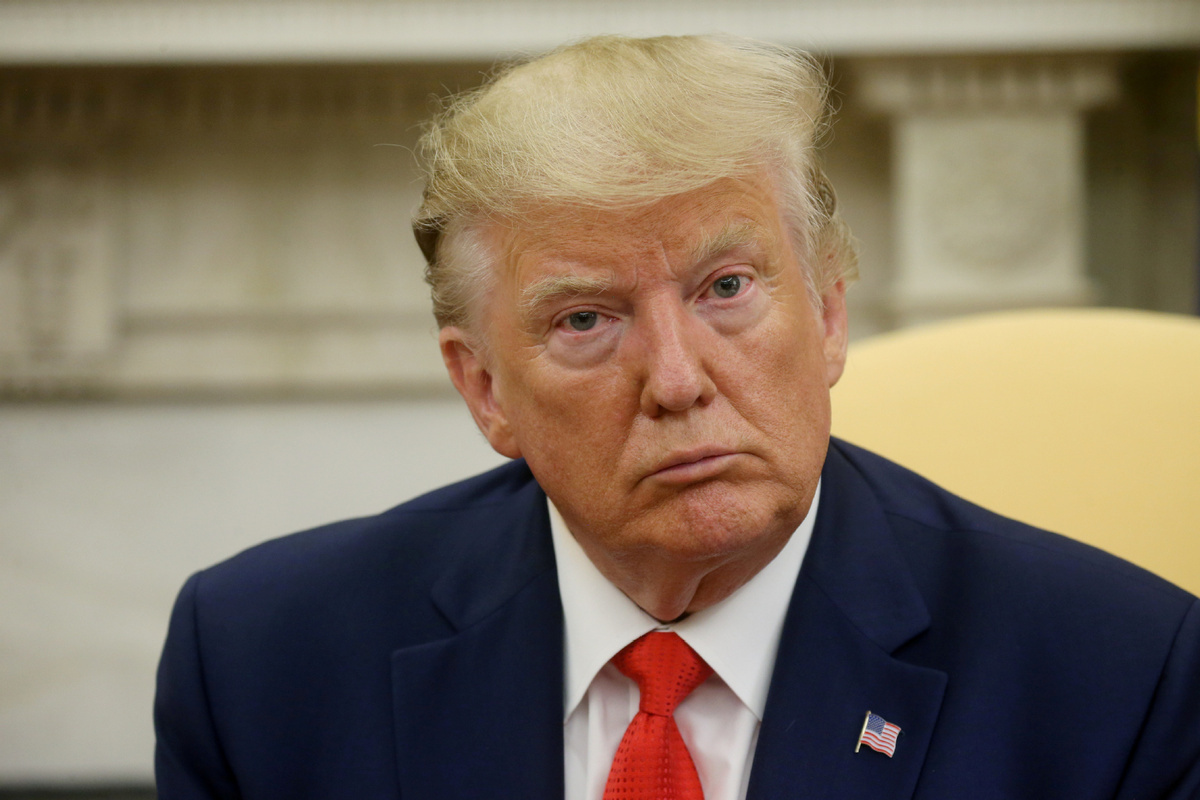 In a major defeat for former president Donald Trump, the Supreme Court on Monday denied his last-ditch effort to keep New York prosecutors from seeing his tax returns and other financial records.
The one-sentence order with no dissents brought a swift and lengthy response from Trump. "It just never ends!" he wrote from his 45 Office email account. "The Supreme Court never should have let this 'fishing expedition' happen.
"This investigation is a continuation of the greatest political Witch Hunt in the history of our Country," he said. "In the meantime, murders and violent crime are up in New York City by record numbers, and nothing is done about it. Our elected officials don't care. All they focus on is the persecution of President Donald J. Trump.
"I will fight on, just as I have, for the last five years (even before I was successfully elected), despite all of the election crimes that were committed against me. We will win!"
Trump has fought legal battles for years to keep his tax returns under wraps. Manhattan District Attorney Cyrus Vance Jr, a Democrat, has sought eight years of his tax returns and related documents. Vance issued a three-word statement in response to the court's order: "The work continues."
The high court ruling denied Trump an emergency stay so it could fully review issues in the case for a second time. The ruling doesn't give Trump's tax returns to Congress or make them automatically public.
Under grand jury secrecy laws, they will be kept private unless Vance's office files charges and enters the documents into evidence at a trial.
The case concerned a subpoena to Trump's accountants by Vance's office. The firm, Mazars USA, said in a statement after the ruling: "As we have maintained throughout this process, Mazars remains committed to fulfilling all of our professional and legal obligations."
Vance's office has been examining whether Trump, his company and its employees committed insurance, tax and banking fraud, among other crimes, people with knowledge of the matter have said, according to The New York Times.
Vance sent a grand jury subpoena to Trump's accountant in August 2019, but the then-president intervened to block it, arguing that his status as president immunized him from criminal investigation during his term.
Last July, the Supreme Court ruled that the president had no inherent power to prevent a third party from turning over records to criminal investigators but could assert other arguments any citizen could raise against a subpoena, such as it was overbroad or issued for an improper purpose.
Trump's lawyers made those arguments, but federal district and appeals courts ruled for Vance, finding no evidence that he was motivated by partisan objectives or that he sought materials beyond the scope of a complex financial investigation. Trump then asked the Supreme Court to halt enforcement of the subpoena while he appealed those legal findings. Monday's decision denied that request.
Separately, the court rejected Trump's efforts to throw out ballots in Wisconsin and Pennsylvania, states he lost to President Joe Biden in November's election.
The Supreme Court on Monday rejected an appeal from porn star Stormy Daniels, who sought to revive a defamation lawsuit she filed against Trump. The justices didn't comment in leaving in place a federal judge's dismissal of the lawsuit in 2018, who also ordered Daniels to pay nearly $300,000 in attorneys' fees.